---
---
In Conversation with Rebecca Centre Manager of Guardian Bentleigh East
10th September 2019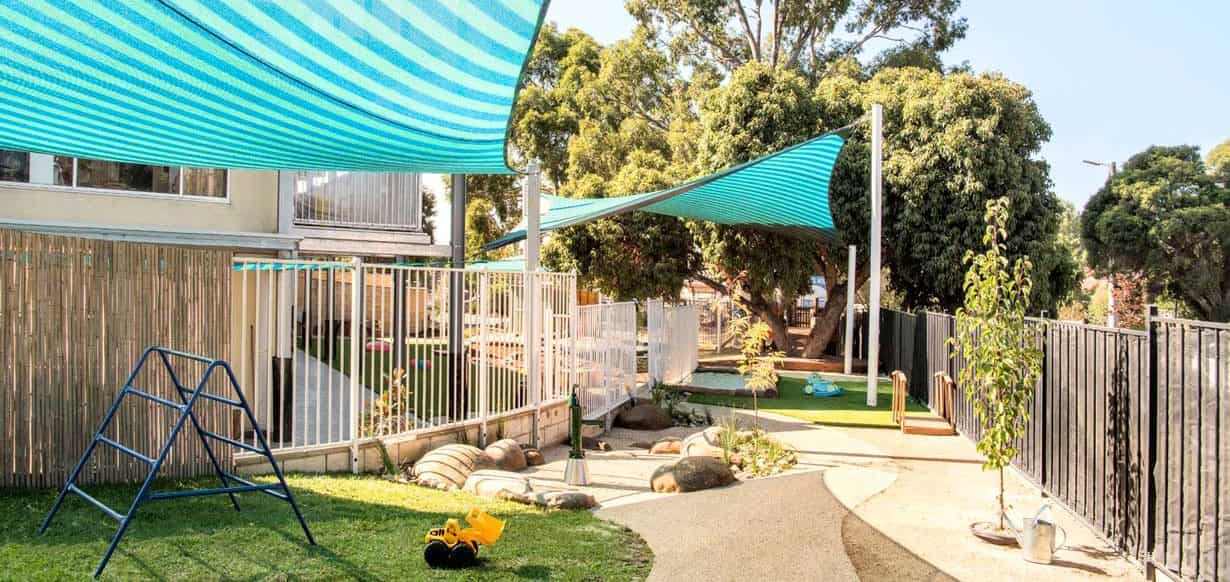 Rebecca is the Centre Manager for Guardian Bentleigh East, a light-filled centre which features vegetable gardens, a forte, and natural play structures. Rebecca took a few minutes out of her busy day to share insights on her career background, her education approach and a few fun facts.
Tell us about your time working in early childcare and education so far and what inspires you each day?
My initial interest in childcare began whilst I was studying a psychology degree. One of the subjects explored child development and I really enjoyed learning about it. From there, I began working as an in-class aid in a prep classroom. Working with prep students put me in the position to view the transition from early childhood to school, and what worked and what didn't. After completing a Diploma in Early Childhood Education, I opened a private centre and was the inaugural Director.
Opening a centre from scratch gave me a lot of experience, but after a while I began to yearn for connections with like-minded professionals. When looking for a larger centre to work for, I came across Guardian, who had a really professional outlook on the sector and had a great reputation. I then met with an Operations Manager, who set me up at Moorabbin. I was there for two years before being offered the opportunity to run Bentleigh East as the Centre Manager.
What have you learnt about children during your early childcare and education career and how would you sum up your approach/passion to helping them on their learning, emotional, social and life journey?
I see children as incredibly competent and confident learners, and that I'm not here to do them any favours. Instead I need to support their own journey and give them the best start in life. To be a great Educator, you need to be involved and passionate. I believe in trying to instill a love of learning in children to set them up for school. Since working in a school, I'm really passionate about making the transition smooth for both children and families, as I've seen plenty of them struggle.
Early childhood learning is really important, as well as partnerships between schools and childcares. We need to be educating and working with parents to inform them as much as possible so that they're ready for the next step as well – not just the children. I feel like childcare is my whole life – it's not something you go home and forget about. In my role as Centre Manager at Bentleigh East, I'm always advocating for Educators and the sector to get the funding and support we deserve.
What are you most excited about working with children on/teaching children about and why?
Getting out and about really excites me. Lots of children get dropped off early in the morning, spend all day with us, then go home to eat dinner and go to bed. I think it's really important to make sure that children see more than just the centre while they're here, and are given plenty of opportunities to explore the local community and see new things. There's a lot of value and learning opportunities available when we're exploring other areas outside the physical centre.
5 quick fun facts about Rebecca
I'm very passionate about physical education/sport and love to run and play basketball.

My next big trip will be to Japan, and I plan on visiting an early learning centre whilst I'm there to see what I can learn.

I have a beautiful niece and nephew who I spend most of my weekends with.

I'm really into musicals and plays. I love going to see them, as well as music gigs, in Melbourne. It's probably why I feel that musical exploration is so important.

I hate cooking but I love eating – my favourite dish is bolognese, and I always look forward to having it at the centre. Brenda, our cook, makes a great bolognese.
Disclaimer:
This is an interview with the Guardian Bentleigh East Centre Manager as of the date published.
---
Looking for the right Childcare Centre for your Family?
Submit your details and a member of our Concierge Team will be in touch to discuss what you need and how we can help you experience something more than childcare.

We'll be in touch soon.
You May Also Want to Read This