---
---
In Conversation with Nilu Centre Manager of Guardian Doncaster East
9th September 2018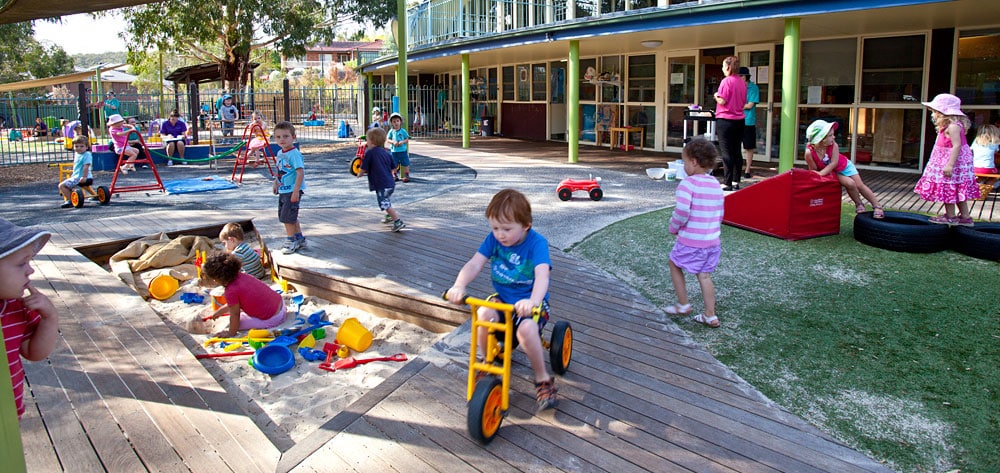 Nilu is the Centre Manager for Guardian Doncaster East, a light-filled centre which features a library, adjoining football oval, vegetable patches, and a community garden. Nilu took a few minutes out of her busy day to share insights on her career background, her education approach and a few fun facts.
Tell us about your time working in early childcare and education so far and what inspires you each day?
I began working at Guardian when I migrated to Australia 11 years ago. I started out as a casual Educator and within six months I was in a full time position as a kinder Room Assistant. Whilst doing my Diploma a couple of years later, I stepped up as a 2IC. For the last five years I've been working as a Centre Manager, and have been in the role at Guardian Doncaster East since 2017.
As a manager, I'm inspired to see the children growing and learning and becoming nice human beings. It's also nice seeing all the Educators grow in their individual professional careers. Families put a lot of trust in us to support and education their children, so it's always nice when they express their happiness and gratitude for what we do. They have to put a lot of trust in us, and I appreciate that.
What have you learnt about children during your early childcare and education career and how would you sum up your approach/passion to helping them on their learning, emotional, social and life journey?
I've learnt that every child is different and there's no one right rule – every child needs a different strategy to give them support. We need to form relationships first to find out how to support each child. Positive relationships are really important for building a strong foundation for learning. Children will only learn if they've formed that close relationship with myself or the Educators in the room.
What are you most excited about working with children on/teaching children about and why?
I'm most excited about seeing them grow into adult human beings and become the citizens of tomorrow. I like Guardian's pillars of shaping tomorrow's world by children of today. Supporting them to become individuals and confident with their abilities is really rewarding.
5 quick fun facts about Nilu
I grew up in India, and have only been in Australia for 11 years.

My favourite place I've visited so far is Italy.

I love going for long walks and bike rides with my son. I'm a very social person, and I love spending time with my friends, as I don't have any family here.

I love Mexican food – my favourite dish is a vegetarian burrito.

I want to do more in the community and get involved, particularly with global childcare so we can spread education across the world. Our One World, Many Stories project is just one of the ways I'm hoping to get involved.
---
Looking for the right Childcare Centre for your Family?
Submit your details and a member of our Concierge Team will be in touch to discuss what you need and how we can help you experience something more than childcare.

We'll be in touch soon.
You May Also Want to Read This