---
---
In Conversation with Nakita Schurgott | Centre Manager of Guardian Abbotsford
4th July 2020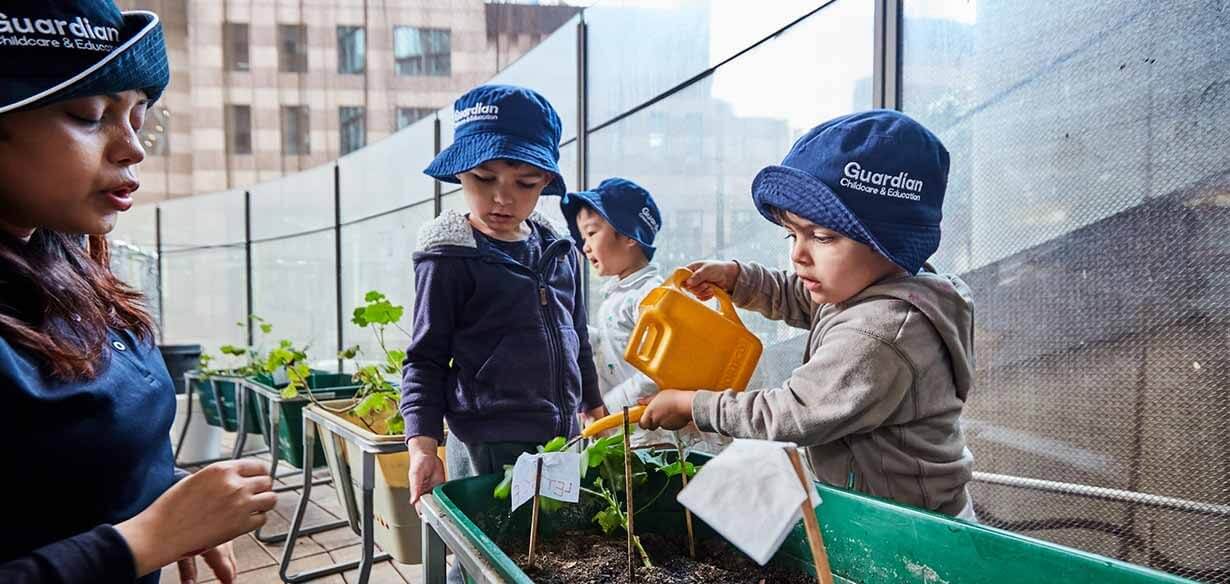 Nakita is the Centre Manager for Guardian Abbotsford, an incredible Centre that features a rooftop garden, sandpit, mud play area, beautiful indoor and outdoor spaces and Gardening and Sustainability programs. Nakita took a few minutes out of her busy day to share with us some insights on her love for early childhood education and care.
What are you most amazed by in your job?
I'm amazed that even after around 15 years in the Early Childhood sector I am always learning. Learning about different approaches for different children and about different ways to manage different teams. I am also constantly amazed by the level of commitment of Early Childhood professionals.  
What do you love most about your Centre?
The sense of community and connection both between the team and with the families. I also love the unique design. I really enjoy managing a multi-level Centre and feel the layout supports us to provide a small Centre feel on each level, whilst experiencing the benefit of being part of a larger Centre community.  
What are you most excited and passionate about when it comes to working with children and supporting them on their exciting learning journey?
I'm passionate about ensuring all children have the opportunity to learn and engage in a way that is meaningful to them. I believe we should honour the uniqueness of each child and support them in an individual way. I want all children to feel valued and know that they are special and to feel like they matter to the people in our community.  
What's
the number one piece of advice you'd give to a family in the process of choosing a childcare Centre?
Trust your instinct. Of course, I want to tell all families that our Centre is the best in Melbourne (and obviously I believe it), but it is most important that they feel comfortable and listened to. It is the beginning of a long term relationship so families need to feel like there will be ongoing, open and honest communication.  
Why did you choose to work for Guardian?
I chose Guardian because I had worked for them previously and I value their commitment to a quality education and care. I value the fact they have a dedicated curriculum team to guide and support us and our access to professional development through ECA is a big plus.  
5 fun facts about Nakita
I love being an Aunty  

 

I spent a summer holidays at Uni working at Disney World

 

The beach is one of my favourite places to be 

 

I am originally from Adelaide (and can confirm that we do make the best wine!)

 

I'm

the youngest child in my family.
---
Looking for the right Childcare Centre for your Family?
Submit your details and a member of our Concierge Team will be in touch to discuss what you need and how we can help you experience something more than childcare.

We'll be in touch soon.
You May Also Want to Read This