---
---
In Conversation with Michelle Centre Manager of Guardian Wanniassa
2nd August 2019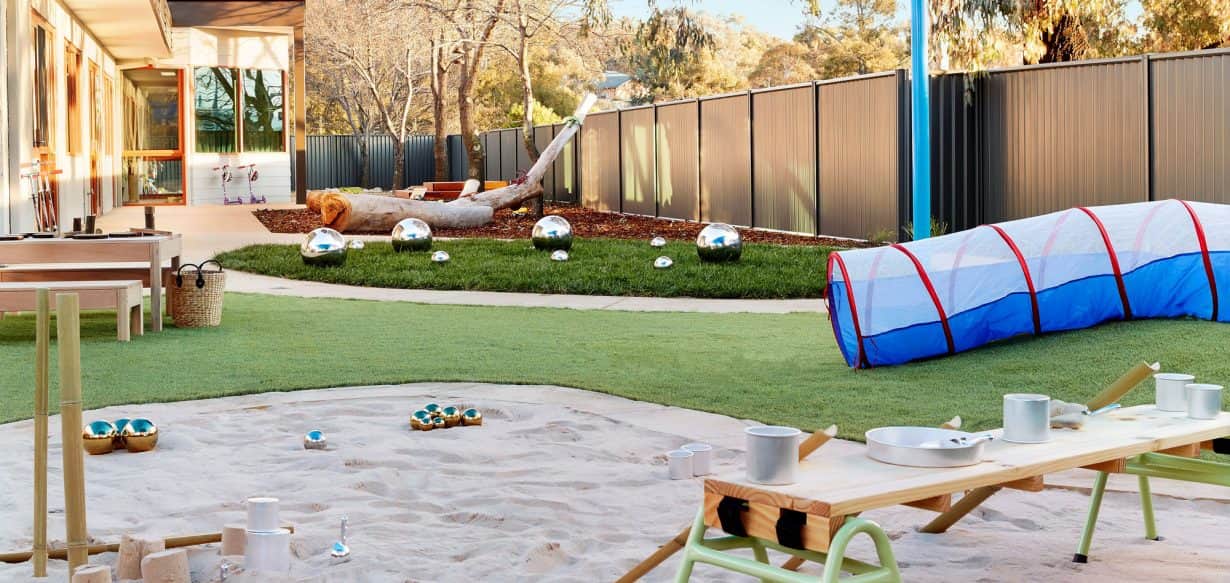 Michelle is the Centre Manager for Guardian Wanniassa, an open-plan centre which features vegetable gardens, a compost bin, a worm farm and an active recycling program. Michelle took a few minutes out of her busy day to share insights on her career background, her education approach and a few fun facts.
Tell us about your time working in early childcare and education so far and what inspires you each day?
I've worked in the industry for over 20 years. I began my journey as an unqualified floater between different age groups, then after completing my studies I worked my way up to Group Leader, before being promoted to Centre Manager. I've been a Centre Manager for 13 years and have been with Guardian Wanniassa since the centre opened in 2015. I'm continually inspired by my role in developing a love of learning in children from a young age. It's a really important role, as we build the foundation for children to become passionate learners in school.
What have you learnt about children during your early childcare and education career and how would you sum up your approach/passion to helping them on their learning, emotional, social and life journey?
The biggest thing that I've learnt during my career is that children are very capable. I like to explain it like this: people write books about what children should achieve and when. But children aren't reading those books yet, and they're not really interested in following a prescribed timeline, they do things when they feel capable and ready to do them. We need to be more accepting of that – the different stages being reached at different ages. My approach is cemented in building solid relationships from the minute the children walk through the door, as they're the ones we have to work with everyday. It's also important to connect and collaborate with the parents, as they are the child's first teachers.
What are you most excited about working with children on/teaching children about and why?
There's not one specific thing I'm most excited about teaching children at Guardian Wanniassa. I love it all. But if I had to pick, I'm most excited by the exchange of knowledge. The children learn things from me, and I learn a lot from them.
5 quick fun facts about Michelle
In my spare time I love creating miniature gardens, dreamcatchers – anything with arts and craft. I enjoy trying different creative things.

My favourite food is chocolate – anything from Cadbury is great.

My favourite place to visit is down the coast, or anywhere I can relax and wind down.

I love spending time with my grandchildren – they're the loves of my life.

Throughout my years in education I've heard some very interesting stories. Nothing's safe when it comes to kids. They tell us some really beautiful stories, but crazy ones as well.
---
Looking for the right Childcare Centre for your Family?
Submit your details and a member of our Concierge Team will be in touch to discuss what you need and how we can help you experience something more than childcare.

We'll be in touch soon.
You May Also Want to Read This