In Conversation with Michael Centre Manager of Guardian Camperdown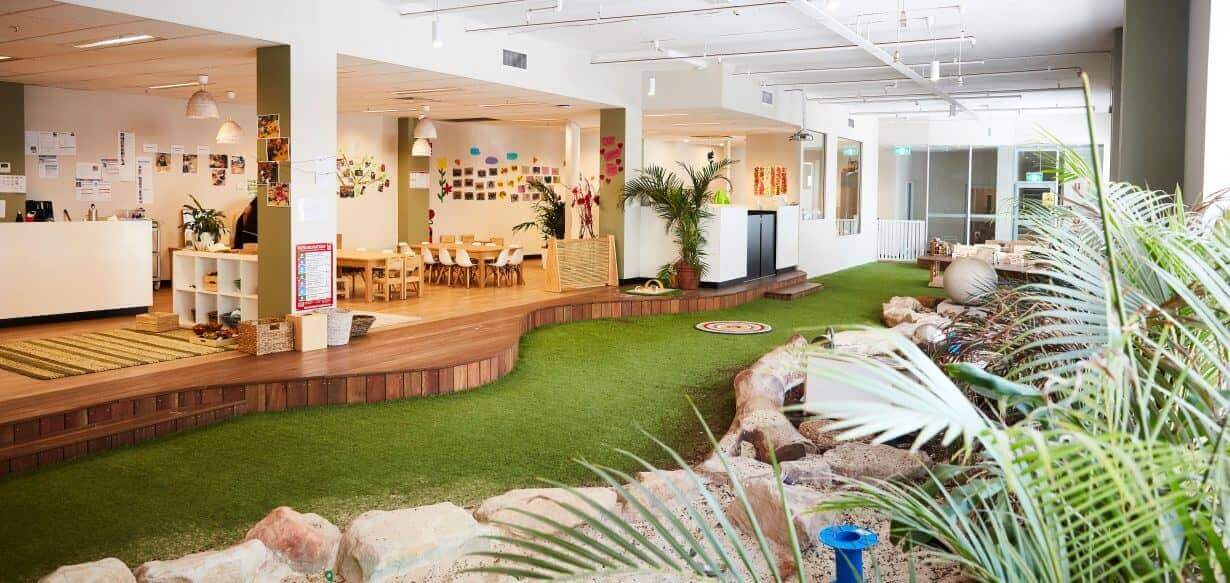 Michael is the Centre Manager for Guardian Camperdown, a light-filled centre which features a spacious rooftop playground, art ateliers, and water play areas. Michael took a few minutes out of his busy day to share insights on his career background, his education approach and a few fun facts.

Tell us about your time working in early childcare and education so far and what inspires you each day?
I am a motivated and focused Centre Manager with 27 years in the education and care sector. I've worked in both early childhood education and school aged care centres, with over eighteen years of experience in managerial roles. My first seven years as an Educator were spent moving between the nursery learning space and providing intensive support for a child living with Autism. I have been a Centre Manager for 10 years across my career and have also provided support to multiple centres as an Operations Manager.
I see myself as a people focused person and value the importance of relationships as a key component to providing high quality care for the children and families of Guardian Camperdown.
What have you learnt about children during your early childcare and education career and how would you sum up your approach/passion to helping them on their learning, emotional, social and life journey?
I believe that an early childhood education and care service should be a safe place for children to engage with an environment that encourages and supports exploration, risk taking and opportunity to reach their potential both developmentally and emotionally. Programs should be child led and reflect each child's voice and learning journey. I believe our environment at Guardian Camperdown should allow children to learn through persistence, as anything is possible for a child given the right opportunities. Children learn as much through their unsuccessful experiences as they do their successes and should be encouraged at every opportunity.
What are you most excited about working with children on/teaching children about and why?
I value being an integral component of each child's learning journey and being involved in their achievements through their early years. I enjoy building relationships with families to best support the ever-changing needs and interests of their children. I am inspired by parents and Educators alike for the many varied ways they nurture and encourage the children entrusted into our care to grow and develop.
5 quick fun facts about Michael
I write poetry, short stories (mainly for my seven year old son) and enjoy making up children's songs.

I coach junior rugby union.

I worked at Australia's Wonderland for three years.

I can juggle and fire breathe.

I am intimidated by heights – even pedestrian bridges over roads.
Guardian Camperdown is no longer operating.
Looking for the right Childcare Centre for your Family?
Submit your details and a member of our Concierge Team will be in touch to discuss what you need and how we can help you experience something more than childcare.

We'll be in touch soon.