---
---
In Conversation with Melinda Centre Manager of Guardian Rouse Hill North
22nd June 2019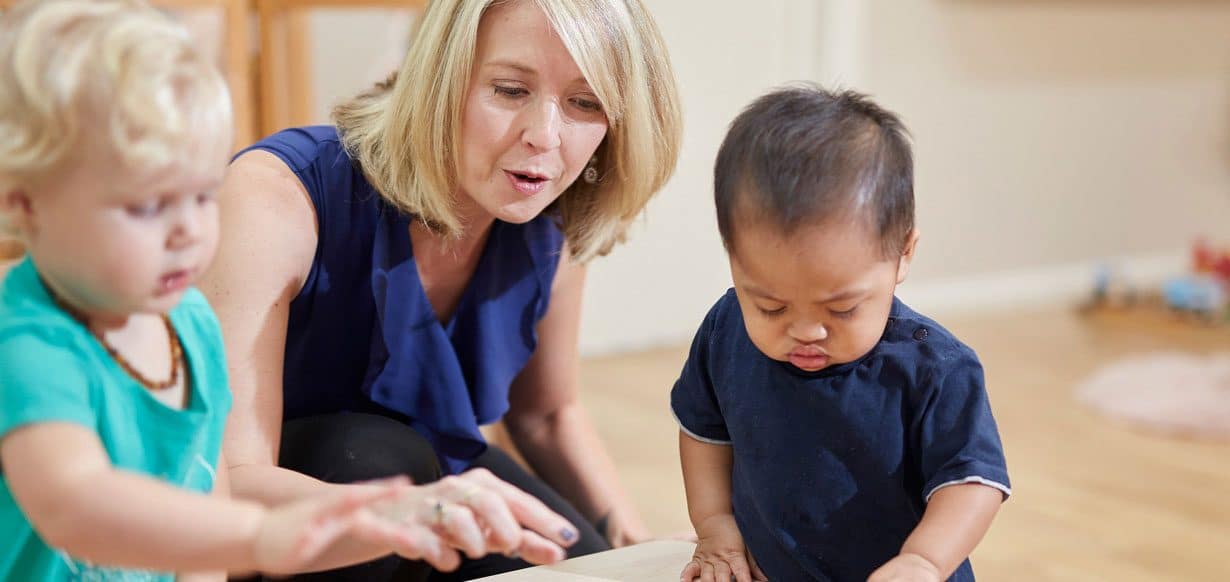 Melinda is the Centre Manager for Guardian Rouse Hill North, a light-filled centre which features a brand-new outdoor oasis complete with a beautiful tree, swings, water pump and a creek bed. Melinda took a few minutes out of her busy day to share insights on her career background, her education approach and a few fun facts.
Tell us about your time working in early childcare and education so far and what inspires you each day?
I completed my Bachelor of Education (Early Childhood) through Macquarie University, having the ultimate privilege of experiencing Mia Mia Child and Family Study Centre. After graduating in 1999, my early childhood teaching career spanned six years before I was offered a Centre Manager role, my dream job! After becoming a mum of twin boys, I found my home as Centre Manager at Guardian Rouse Hill North in 2011, and we were welcomed into the Guardian family in 2015.
Each year I work in partnership with children and families, and am influenced and inspired by so many passionate Educators and leaders. Through these partnerships and the opportunities we create and are made available to us, my belief that this world is becoming a better place is strengthened. The empathy, kindness and honesty I am honoured to see in the children, and how they bring such energy to everything they do and believe, is energising and makes each day so full of wonder and excitement.
What have you learnt about children during your early childcare and education career and how would you sum up your approach/passion to helping them on their learning, emotional, social and life journey?
Children teach us so much, they see magic in the world because they look for it. Appreciating each child's view of the world and their experiences, slowing down and being present in the moment is so important for us to do as Educators and parents. I am an advocate for being open and honest about our experiences and struggles. The more we talk, the more we normalise the spectrum of emotions and challenges we face, the more we find strength in each other.
What are you most excited about working with children on/teaching children about and why?
My heart is full of rainbows when I see children showing genuine compassion for one another in moments of frustration or sadness; a touch on their arm, asking if they are okay, asking to help feed our infants, holding a new child's hand and promising to be a good friend. We are so privileged to share in children's growth as they navigate connectedness in a world they are helping create.
3 quick fun facts about Melinda
Being a single mum with twin boys has been the toughest job I've ever had. There are many days I struggle to get in the car with everybody dressed and calm!
Yoga has become an essential practice for me. Yoga reminds me to be present and okay with whatever is happening, to be an advocate for body positivity, and to believe I can achieve more than I think is possible.
After completing Beyond Blue's Be You project, I am now undertaking a Diploma in Child & Adolescent Mental Health.
---
Looking for the right Childcare Centre for your Family?
Submit your details and a member of our Concierge Team will be in touch to discuss what you need and how we can help you experience something more than childcare.

We'll be in touch soon.
You May Also Want to Read This