---
---
In Conversation with Janene Centre Manager of Guardian Kew East
8th October 2019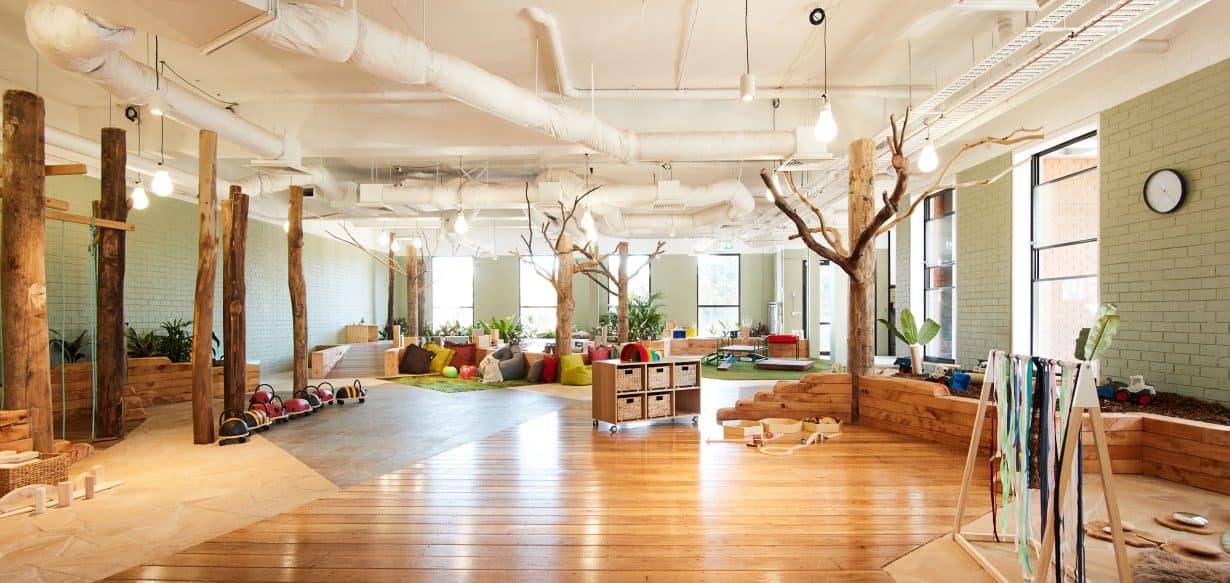 Janene is the Centre Manager for Guardian Kew East, a light-filled centre which features two spacious indoor/outdoor play spaces, herb and vegetable gardens, and city views. Janene took a few minutes out of her busy day to share insights on her career background, her education approach and a few fun facts.

Tell us about your time working in early childcare and education so far and what inspires you each day?
My passion for early education started at the age of 16 with my first placement at a kindergarten. From there, I worked towards achieving my goal of working in the industry and completed a Diploma of Social Science Childcare Studies in 1994. During my studies I worked as an Assistant, then worked my way up over the next 25 years to Room Leader, Assistant Director, and then Centre Manager, which I have been for the past 18 years. I have worked in both private and non-profit centres and in small and large services. I have been with Guardian for nearly seven and a half years. Six of those were at Guardian Doncaster East, before I opened Guardian Kew East in April 2018. The children and families inspire me to stay within the industry and make each day unique.
What have you learnt about children during your early childcare and education career and how would you sum up your approach/passion to helping them on their learning, emotional, social and life journey?
I have always been passionate about ensuring that children feel cared for and their needs, both physically and emotionally, are being met by Educators. It is so important for Educators to spend time actively learning about each child, so that in turn, the children are able to trust them. I strongly believe that we are creating a community of children, families and Educators that is focused on enriching children's developmental in multiple areas.
I enjoy the constant learning this career requires. I particular really resonate with the Reggio Emilia approach and Guardian's commitment to learning more about this.
What are you most excited about working with children on/teaching children about and why?
Most of the excitement about working with children for me is the care aspect of what we do. Building bonds and relationships with children and their families is so special to me.
I also love watching the children explore, learn and make connections both with people and with their development. I think people often underestimate children and their abilities, so I love showing families and Educators what the children are capable of and how important the process of that learning is, rather than the end product.
4 quick fun facts about Janene
I have six year old twins and I treasure my time with them.

I am a real book and movie nerd and am sadly in love with trivia (and very competitive on trivia nights to boot!).

I would love to travel more with my family.

I value the connections and friendships I have made through my career and love watching the babies I cared for grow up – some of them are now turning 21!
---
Looking for the right Childcare Centre for your Family?
Submit your details and a member of our Concierge Team will be in touch to discuss what you need and how we can help you experience something more than childcare.

We'll be in touch soon.
You May Also Want to Read This