---
---
In Conversation with Emily Centre Manager of Guardian Gladesville
7th July 2019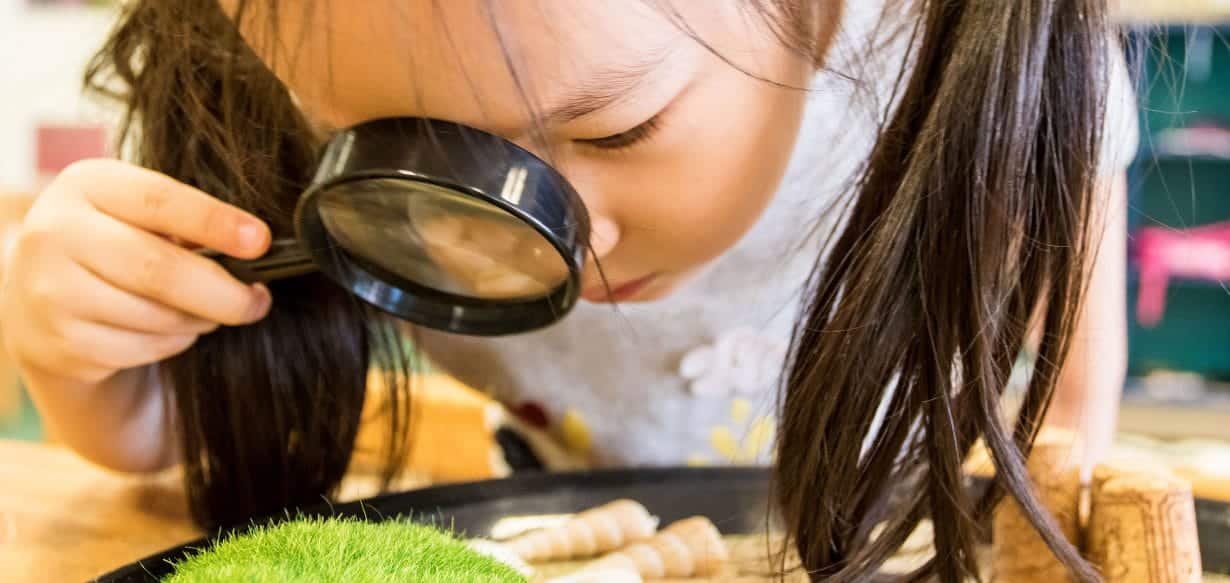 Emily is the Centre Manager for Guardian Gladesville, a homely centre which features a brand-new outdoor oasis complete with garden beds and a water pump. Emily took a few minutes out of her busy day to share insights on her career background, her education approach and a few fun facts.
Tell us about your time working in early childcare and education so far and what inspires you each day?
I began my journey in childcare when I was 16 as a trainee. I didn't expect this to be a forever job, as at the time I was planning to be a marine biologist. However, once I started working with the children, and supporting them to learn and grow, I developed a passion for early childcare and education. I continued to develop myself professionally, going directly from a Certificate 3 Diploma into a Bachelor of Education, whilst working my way up and progressing in workplace along the way. My end goal was always a Centre Manager, as the role allows me to support children across the entire service, not just one room.
I'm also very passionate about creating high quality learning environments for children, encouraging staff development and inspiring my team to do more. My favourite part about my role at Acre Woods Gladesville is getting to know so many different children, their families and my team of Educators. It's really rewarding learning about who they are, where they come from, and what makes each of them unique.
What have you learnt about children during your early childcare and education career and how would you sum up your approach/passion to helping them on their learning, emotional, social and life journey?
After beginning my traineeship, I quickly realised that children are so much more capable than they're given credit for. Even babies can communicate and express themselves to fulfil their needs. Before becoming an Educator, I never knew how powerful children are and how capable they can be. I now know and appreciate just how crucial the first five years of learning and development is, and particularly how external socio-cultural influences impact their learning. It's my mission to provide the best quality education that I can, and shape the children in our care into independent and confident growing individuals.
What are you most excited about working with children on/teaching children about and why?
Every day I get really excited about learning from the children. It's a really powerful experience when a child realises that they have more knowledge than the adult they're interacting with. I always enjoy learning about each child, their family and their culture. It's also really exciting to see them reach their milestones, make discoveries and do amazing things. It gives you that warm-fuzzy feeling inside and reminds you that you're doing something right. Having them happy in your care is also an awesome feeling, particularly when they're visibly comfortable and curious to explore. I'll always enjoy fostering children's understanding so they know they're capable, then watching them use that knowledge and showcase it in their day to day activities.
5 quick fun facts about Emily
Muay Thai is my go-to for exercise and training.

I have two young children of my own, which not many people expect because of my age.

I love being outdoors, and before embarking in childcare I completed a Cert 3 in Outdoor Recreation. That means I'm a certified mountain biking, kayaking, abseiling, bushwalking, etc. qualified instructor. I like to bring my love of the outdoors into centre via our excursions and activities.

I love going out dancing with friends.

I'm a naturally energetic person but don't drink coffee or tea. I'm a major morning person, and my high energy levels never cease to surprise my staff and parents doing the daily drop off.
Disclaimer: This is an interview with the Guardian Gladesville Centre Manager as of the date published.
---
Looking for the right Childcare Centre for your Family?
Submit your details and a member of our Concierge Team will be in touch to discuss what you need and how we can help you experience something more than childcare.

We'll be in touch soon.
You May Also Want to Read This