---
---
In Conversation with Annette Centre Manager of Guardian Wahroonga
18th June 2019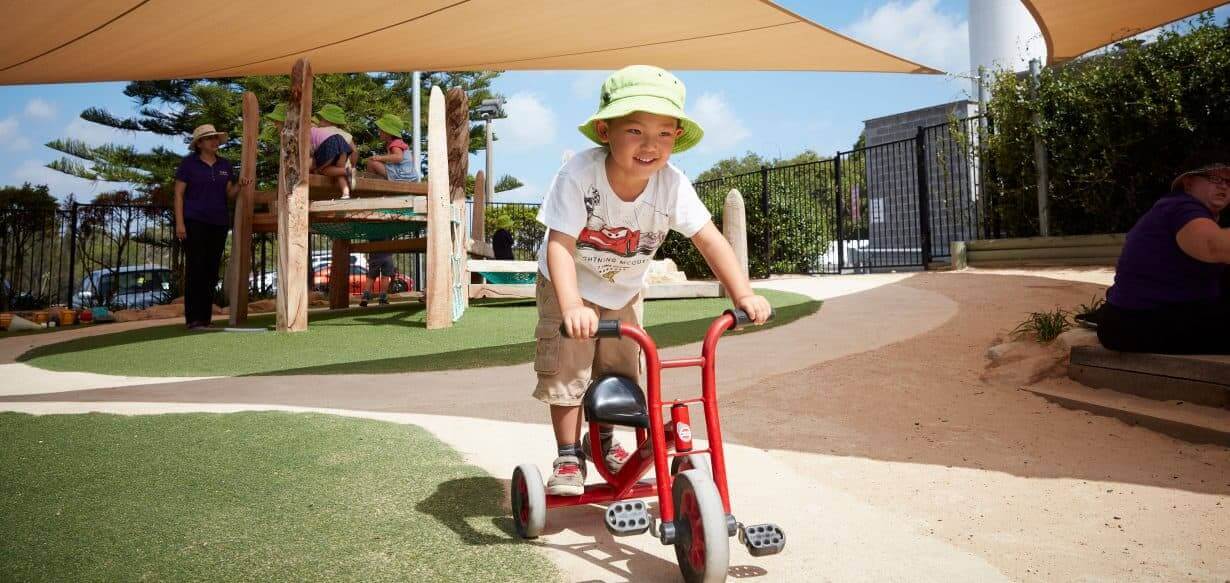 Annette is the Centre Manager for Guardian Wahroonga, a homely centre which features a teepee, vegetable garden, a water pump, a creek bed, and worm farm. Annette took a few minutes out of her busy day to share insights on her career background, her education approach and a few fun facts.
Tell us about your time working in early childcare and education so far and what inspires you each day?
I have been working in early childcare for close to 24 years, having started when my son was little. I originally operated my own Family Day Care business for 12 years in Adelaide before moving to the USA with my family. From then I have worked in centre-based care in Western Australia and now as part of Guardian.
I have learnt so many new skills along the way, especially the ability to multi-task and adapt to changes every day, as children can be very unpredictable at times! Since taking on the role of a Centre Manager, I have loved the relationships I continue to build with our wonderful families and especially enjoy seeing how our children settle in and become part of our Guardian family.
What have you learnt about children during your early childcare and education career and how would you sum up your approach/passion to helping them on their learning, emotional, social and life journey?
I believe that each child can teach us something special in their own way. I enjoy building and developing relationships with children by listening to what interests them and taking this to the next level. I am very proud of our centre and the team that we are developing. Our team at Wahroonga works hard to ensure that the children have every opportunity to grow and engage in wonderful learning experiences across our beautiful and well maintained centre.
What are you most excited about working with children on/teaching children about and why?
I have a great love of reading and especially enjoy sharing books with children of all ages across our centre and instilling this passion in them. I also feel really proud when our children head off to kindy and the local schools and families provide us with wonderful feedback about how prepared and ready the children are for school.
5 quick fun facts about Annette
I love spending time with my family. As we have two adult children (one in Melbourne, one still at home) any opportunity to spend time together is fantastic, as family is very important to me.
Our much-loved pooch Monty the Wonder Dog is a big part of our lives and we really enjoy taking him to the park and for walks on the weekend.
I really enjoy watching cooking shows, however I am not a very accomplished cook! Great for inspiration though.
I am originally from Adelaide but we have travelled quite a bit for my husband's work. I enjoy exploring Sydney and the greater area when we can, as it is such a beautiful part of the world.
I am part of a large family and ironically we are all spread far and wide around the world. Getting together is very tricky but we caught up last year in Adelaide for my parents 50th wedding anniversary for the first time in six years.
---
Looking for the right Childcare Centre for your Family?
Submit your details and a member of our Concierge Team will be in touch to discuss what you need and how we can help you experience something more than childcare.

We'll be in touch soon.
You May Also Want to Read This