In Conversation with Alyce Centre Manager of Guardian Mulgrave East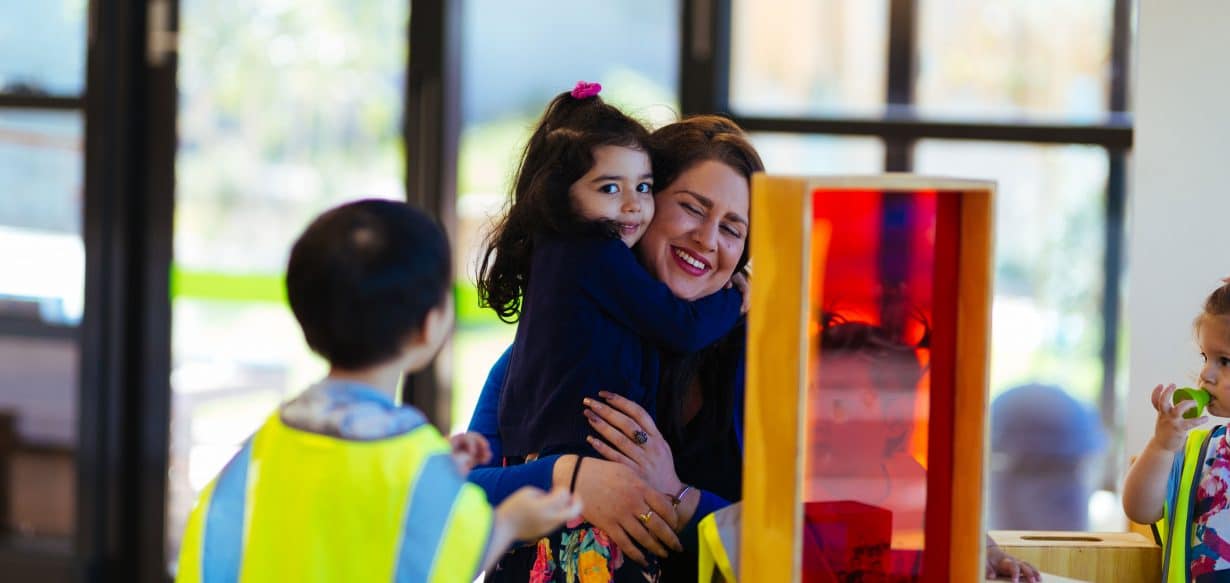 Alyce is the Centre Manager for Guardian Mulgrave East, an open-plan centre which features herb and vegetable gardens, a treehouse, a creek bed, water play, and a dining piazza. Alyce took a few minutes out of her busy day to share insights on her career background, her education approach and a few fun facts.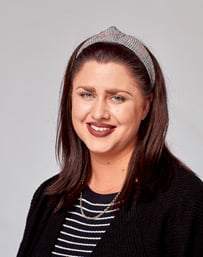 Tell us about your time working in early childcare and education so far and what inspires you each day?
I started my career in early childhood 12 years ago as an Assistant Educator. I completed my Diploma in 2009 then was given an opportunity to run a program. I joined the Guardian team in 2013 as a qualified Group Leader. Just 12 months later, I was promoted to an Assistant Manager, then a Centre Manager just 18 months after that.
I was Centre Manager at Guardian Blackburn North for two years before taking on the challenge of opening our Guardian Mulgrave East centre. I managed all of the pre-opening stages, did all of the recruitment on my own, handpicked all their resources for the centre and went through the licensing and building process. I got to see the inside of how it all starts, which is something I envisioned doing since I started working in childcare.
Being a part of a team and being able to mentor Educators and support them is my biggest inspiration as a manager at Guardian Mulgrave East. I am essentially creating a team that are here for the children and want to build an environment of respect and dignity for everyone involved. Being in a leadership role means that you have to ensure everyone is on the same page in regards to how children need to learn and that they have rights. Mentoring a team like that is really inspiring for me.
What have you learnt about children during your early childcare and education career and how would you sum up your approach/passion to helping them on their learning, emotional, social and life journey?
I believe that no one learns the same way. We all have our own style of learning and our own approach to learning new things, so in terms of trying to teach a whole group of children you need to have multiple different ways of teaching a single theory. That can include tactics such as physical play, creative play, science or maths. We all have a different way of thinking, and will learn the same theories through different means. Taking the time to learn about each child and what their learning style is so important, as it means we can support them in the best way possible.
What are you most excited about working with children on/teaching children about and why?
Teaching children to respect the environment is really important and exciting for me. An extension of that is concepts such as respecting themselves and their peers and the progression of learning that 'when I'm finished with something I'm going to clean it up' or 'the plant looks dry so maybe it needs water' or 'I'm hungry so I'm going to vocalise that'. Life skills that build them up to be strong, capable citizens. When they're learning those skills they become resilient and independent and ready for the outside world.
5 quick fun facts about Alyce
I'm almost finished studying my Bachelor of Education.

I don't eat chocolate as it gives me migraines – I prefer lollies.

When I finished high school I was going to become a graphic designer. I started studying it and everything before moving into education.

I'm a typical Melbourian – I love good coffee and going to all the great cafes we have on our doorstep.

I have a slight shoe addiction and love collecting high heels.
Looking for the right Childcare Centre for your Family?
Submit your details and a member of our Concierge Team will be in touch to discuss what you need and how we can help you experience something more than childcare.

We'll be in touch soon.