Guardian Team Visit Boulder Journey School on Study Tour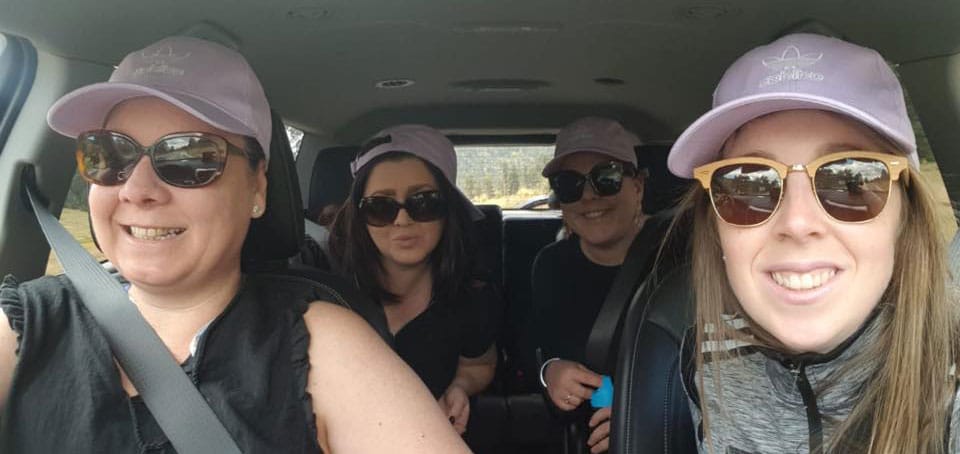 In September 2019, four Guardian leaders had the opportunity to visit the Boulder Journey School, in Boulder, Colorado, USA.
After being awarded either Centre Manager of the Year or the Claire Penno Advocacy Award, Simone Myskiw, Alyce Mardell, Melissa Hunt and Chloe Flannery spent four days on the Boulder Study Tour, exploring the innovative curriculum and campus.
Here, Curriculum Mentor for VIC/SA, Simone Myskiw, shares her reflections throughout the week, touching on the key takeaways and experiences of the visit.
Day One:

18

th

 September
Today we met with several teachers from the Boulder Journey School and discussed their project work, the journey of the teachers as they move from a resident teacher, to a mentor, to director, to curriculum and environment designers. 
We met with Molly, a toddler mentor teacher and discussed the daily rhythms of toddlers, transitions and complexities. 
We met Sonny to discuss babies rights through mobility and the challenges of making Educators uncomfortable in their practice in order to give babies the space to discover and learn about their bodies and physical boundaries. 
We met with Alex who shared an amazing project with us: Teaching Through Love: unpacking the autonomy of contextual curriculum. During this talk we unpacked cognitive dissonance – not knowing what is going to happen, and being comfortable in this space, creating strategies for documentation and planning systems, tracking the journey from assistant to room leader and left us discussing documentation. 
So, we are left with the following reflection for day one: how do we consider documentation, a tool to record work, conversations and actions, or is documentation a vehicle to drive our work – a vehicle that challenges us to look at what is happening through multi-disciplinary approaches? 
Day T
wo
: 
19
th
 September
Today we immersed ourselves in the classrooms of the Boulder Journey School, A's a group we all came back together with the same reflection; the pace of the children and teachers was so unhurried, there is no rush, no 'room routines', the routine is designed around the program and is responsive to the daily rhythm of the children. There are no teachers designated to a particular routine, and the result is an organic and responsive flow to the day. 
Nothing was rushed, and we didn't once hear anyone say no, stop, don't…. there was time taken to make an explanation, find the best way to communicate to a child and recognising that there are a hundred languages for children and that was so evident in the hundred ways we saw relationships, conversations, redirection and community building. It was just so beautiful to see adults and children taking time in their day. Considering that the school year has only just started 3 weeks ago, we are full of excitement and energy about why these classrooms look like in 6 & 12 months' time!
Charlotte spoke to us about how the teachers create their programs at the start of the year, the room routine isn't written for at least 8 weeks, and the program isn't filled with experiences for 8 weeks either. What the program does ask educators to do is to ask questions! 8 weeks' worth of asking questions and looking for answers! Once these questions are responded to by all educators, the room routine and daily rhythm is written. We were just in awe of this process.
Maureen spoke to us about fostering community connections. She showed us a project that took her a year to explore with infants and their families – the baby doll project. What was so important about this project was that the whole community engaged, families, teachers from other rooms, children from other rooms and everyone recognised the capability and intelligence in children's thinking. 
Lastly, we met with Jaycee, who is the mentor teacher for the digital studio. Jaycee spoke to us about critical thinking in classroom design and showed us a research project that some of the teachers conducted around the identity and alternative languages of furniture. 
Day T
hree
:
 20
th
 September
The Rocky Mountain Adventure! Today we explored the great outdoor classroom. We bravely ventured in a hire car up to 9,500feet above sea level, oxygen was in short supply!! But we made it!! And it was worth it – Nymph Lake was so beautiful and we were in awe of the snow-capped mountains and unfamiliar foliage. 
We stopped in at Estes Park – home to the hotel that The Shining was filmed in. It was a magnificent property and, ok, a bit spooky!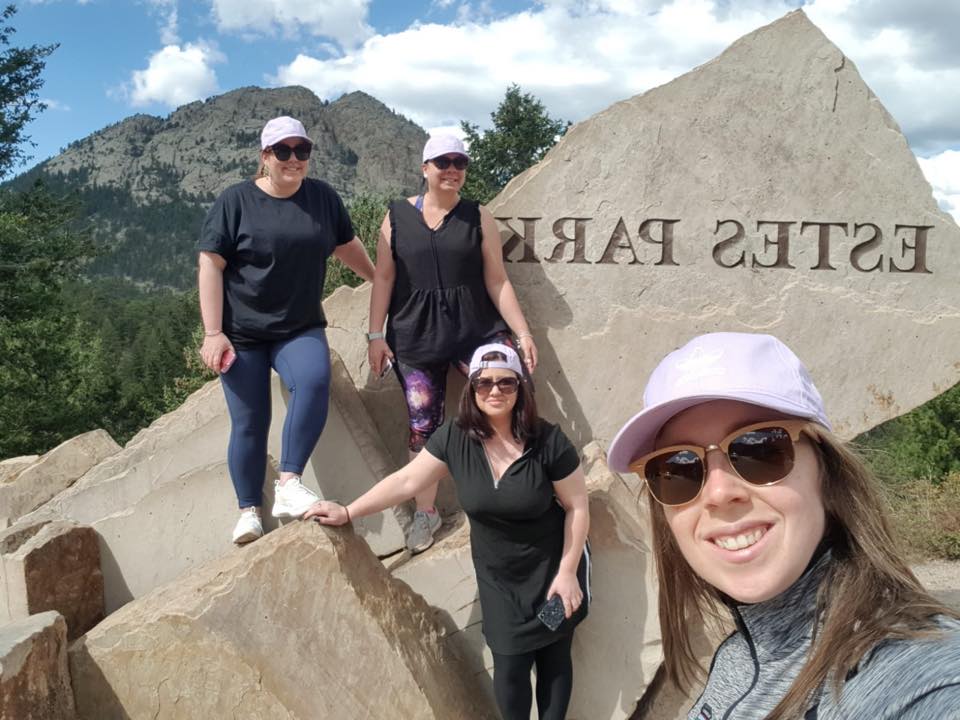 We laughed so much over the week and nourished our new friendships into cemented lifelong friendships and colleagues. We learnt from Alyce that you can hike in heels, we learnt that Mel, after 3 attempts CAN drive on the right side of the road that Chloe is potentially a direct descendant of David Attenborough and that Simone can't tell the difference between an elk and a bear. 
On our way down the mountain, we met an Elk who decided to have something to eat and then cross in front of our car…we were hoping it was a bear, but we're pretty impressed with this beautiful elk. 
Day F
our
:
 21
st
 September
Today was our last day with the Boulder Journey School teachers and children. In only a short time, we made some really authentic and warm connections with the teachers and children. All of us, felt the warmth in these connections and we are so excited about the possibilities that our new relationships will create, nourish and nurture. 
Again, today we spent time in the classrooms and all of us were interested in and curious about the Theatre Room. In this space the children and teachers explore the idea and the questions of 'largeness'. We experienced children having the space, the right and permission to be noisy, loud, yell and run, squeal with delight…and observed teachers unfazed by this type of play. It was welcomed with delight and it was clear that children here are free to do what their bodies are telling them to do. 
Nicole spoke to us about documentation and the daily blog. She spoke to us about document as both a noun and a verb, how am I as an educator a part of this expression, but also the documenter. We talked about how documentation becomes curriculum through the lens of what is happening, what is my role and how do I turn this into curriculum.
Alex spoke with us about deconstructing science and democracy: making meaning in a convoluted era. This was such an interesting project which had us all diving in to these two seemingly opposing ideas. How is STEM married to democracy and democratic process? Stay tuned, we are really looking forward to unpacking this one for you all!! 
At our end of day discussion, we spoke about the risky play that we saw. We discussed with Victoria one of the directors, the Boulder approach to risk taking for children, she gave us an amazing quote: "safe as necessary, as opposed to as safe as possible", this gave us some real food for thought. 
We exchanged gifts, and then left with hugs, tears and promises to stay connected through a digital space that we are hoping to create with Boulder – the digital living room – a space to collaborate, share projects and thinking. 
We left Boulder with the following quote in mind: "Never forget the pleasure of the journey. This Chinese word means traveling and playing, whether it refers to studying a discipline, climbing a mountain and going through life." – Yunn Pann 
Day Five:
 22
nd
 September 
Reflecting on the use of clay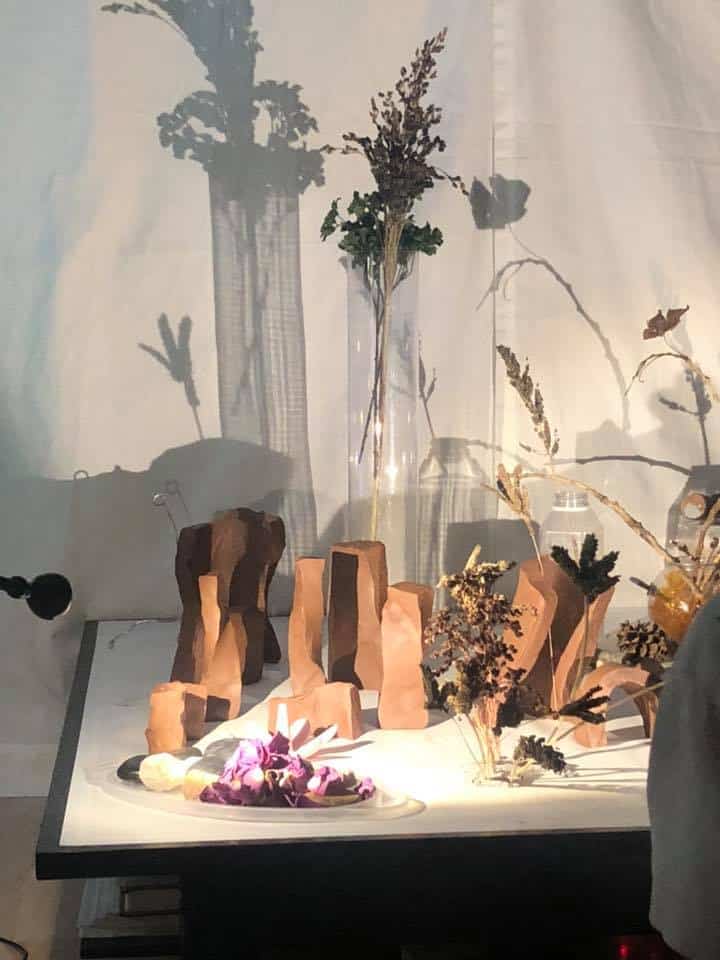 If you are going to play with clay today, consider presenting it to children in alternative shapes. Try slabs standing upright on the table, or shaped like tunnels, add natural materials, lights and a white backdrop and you can offer children a landscape with clay that they may not have considered or engaged in yet. 
Sometimes a simple change of perspective can offer a complex learning experience. 
Looking for the right Childcare Centre for your Family?
Submit your details and a member of our Concierge Team will be in touch to discuss what you need and how we can help you experience something more than childcare.

We'll be in touch soon.