Guardian Gungahlin Create Clay Cities and Dinosaurs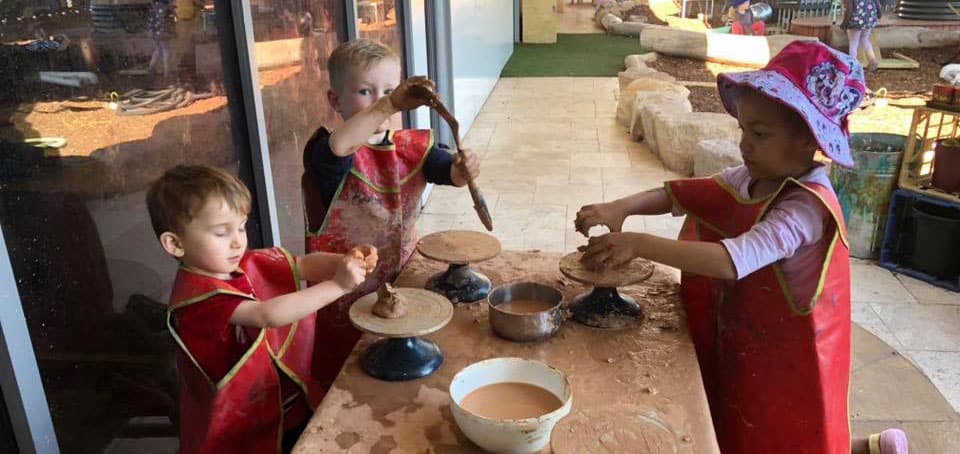 Taking advantage of the beautiful spring weather in Canberra, Guardian Early Learning Centre Gungahlin Educator, Sue, recently hosted a spontaneous outdoor clay experience for the children.
Sue shares details of the experience, and showcases why clay is such a versatile and valuable resource for children to engage with.
"At Gungahlin, we have a strong focus on using sustainable materials. We love getting our hands dirty in gardening experiences and feeling the different textures of nature," shares Sue.
"I decided to use clay in this particular experience as it gives the children a chance to explore different textures. It is also more pliable than play dough and I wanted the children to be able to create something that was a little more robust."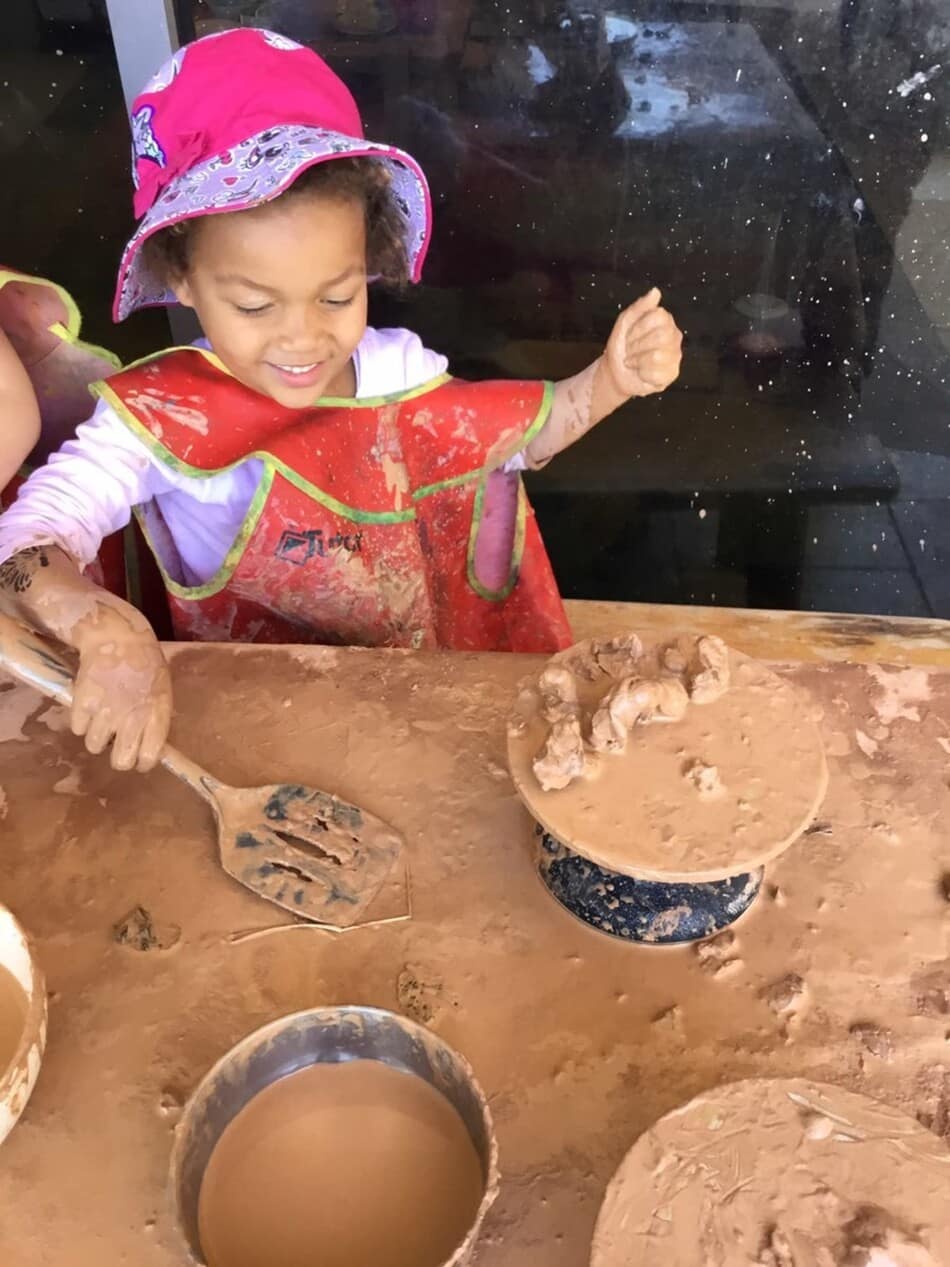 The team at Gungahlin are advocates of clay play, so the materials were readily available for the spontaneous learning experience.
"The children were very keen to explore the clay and helped me gather all of the materials. They also suggested that we use the pottery wheels, which definitely brought another layer to the experience," says Sue.
After helping each other put their art smocks on, one of the children, Oscar, asked if they could have some water to make the clay soft, as it had gone hard in the packet. Incorporating water into the experience resulted in some interesting revelations.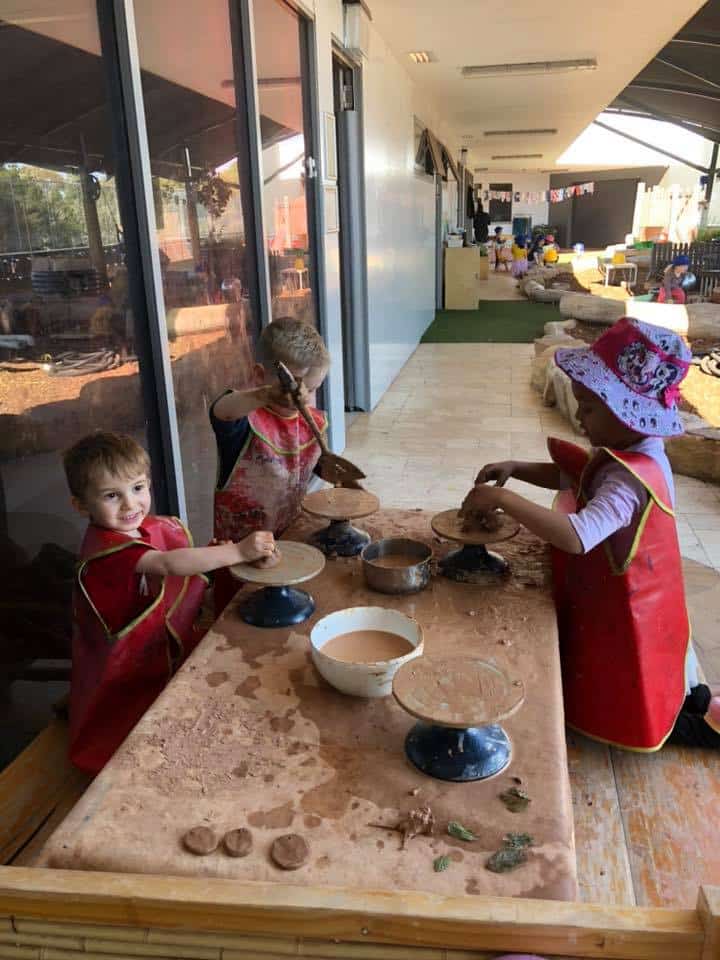 "The children noticed that if you put clay in water it disintegrates, so they discussed with me what other options they could use instead. I suggested putting their hands into the water and then onto the clay, which worked a treat," shares Sue.
"I think that it is important for us as Educators to actively participate in these experiences, as it sparks some truly interesting conversations."
"For example, I asked the children if they thought clay came from the ground. They looked at me and laughed, stating that it comes from the cupboard and the shops. That led to a discussion about where it's found in Canberra."
Amongst the clever creations were Oscar's flipper dinosaur, Freddy's cocoon, and Zawadi and Cassie's city, built up using a collection of tiny clay houses.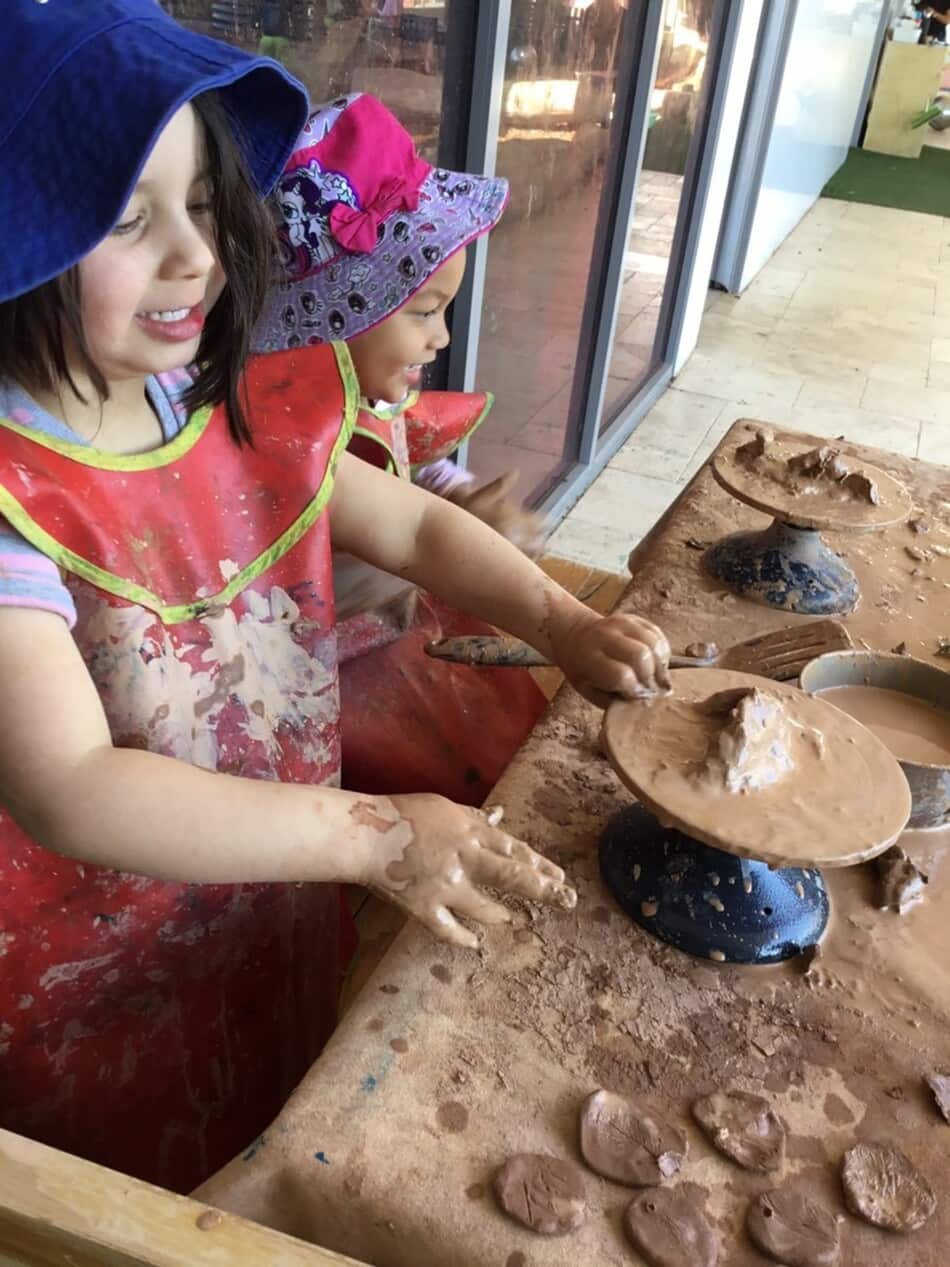 Sue noted that it was interesting to see how the children interacted and manipulated the clay. Some used their imagination and creativity to build specific objects and animals, while others were satisfied with simply exploring the texture.
"This experience highlights the children's ability to express their ongoing curiosity and wonder regarding the world around them," explains Sue.
"It was wonderful to see the children work so collaboratively. They asked questions then shared ideas and suggestions with each other and incorporated them into their creations." 
Sue and the team look forward to organising additional clay experiences in the future, with the potential to branch out into leaf printing, sculptures and wind chimes. 
Looking for the right Childcare Centre for your Family?
Submit your details and a member of our Concierge Team will be in touch to discuss what you need and how we can help you experience something more than childcare.

We'll be in touch soon.