---
---
Educators at Guardian Caulfield North do Push-ups to Raise Awareness for Mental Health
30th July 2019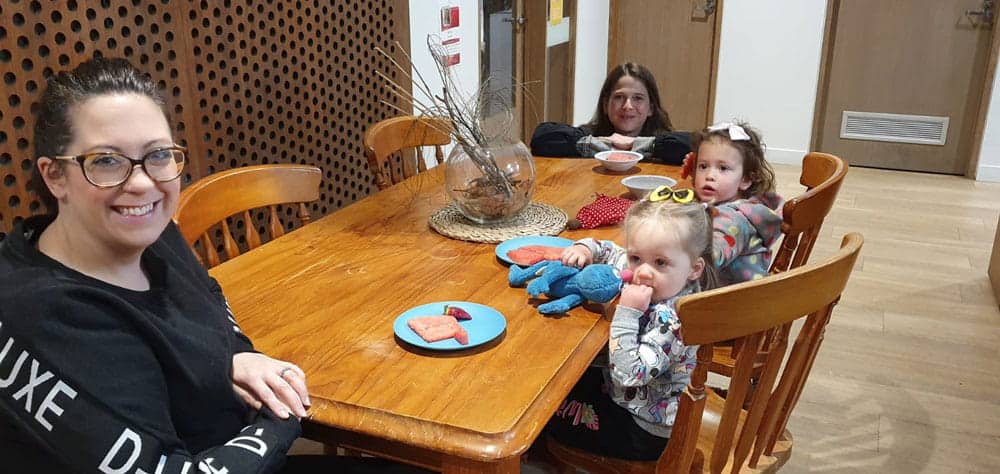 For the month of July, the team at Guardian Early Learning – Caulfield North are participating in The Push-Up Challenge to raise funds and awareness for headspace. 
We spoke to Centre Manager, Philippa, about how the team have been fundraising and what the children think of the challenge.
"The team is excited to be taking part in The Push-Up Challenge this July, as advocating and raising awareness for mental health is really important to us," explains Philippa.
The Push-Up Challenge runs from July 8th to 21st every year as a fundraiser for headspace, an Australian foundation that provides mental health support for 12- to 25-year-olds. 
Caulfield North's Educators registered as a team to participate in the challenge, with a goal of completing 3,128 push-ups over 21 days. Each day, the team has a different number of push-ups to complete, with each number representing a mental health statistic in Australia. 
The challenge began with Philippa and the team reaching out to families for feedback on what fundraising initiatives they wanted to see at the centre. Families were invited to place a rock into a jar of their choice, with each jar representing a charity or event.
"We wanted something to bring our team together and this challenge related to all of our lives in someway or another. The families, children and Educators have all been involved and it has created a stronger community at our centre," shares Philippa.
The team has hosted two fundraisers for the challenge so far, including a raffle and a big breakfast.
"The big breakfast was a huge hit. Our chef put on an amazing spread of food and we invited all of the families in for breakfast. It was a lovely social event and a great way to raise awareness," says Philippa.
Children at Caulfield North have also been joining in, doing push-ups alongside the Educators and having some valuable discussions afterwards.
"We've been doing push-ups in each of the rooms and explaining to the children what we are doing and why," shares Philippa.
"The babies love it as they get piggyback rides and the older children have been joining in with our daily push-ups. They've also been really interested in learning about why we're doing the challenge, and how we're raising money for it." 
As the challenge is focused around mental health, Philippa and the team have had conversations with the children about how all feelings, good and bad, are okay, and how to cheer themselves and others up if they're feeling down.
"We discussed how giving hugs and asking people if they are okay is thoughtful and puts a smile on someone's face. It was really lovely to see how receptive and understanding the children were," says Phillipa.
"The challenge has been a great way to develop our relationships as a team and with our families, as well as raising awareness for an important cause."
---
Looking for the right Childcare Centre for your Family?
Submit your details and a member of our Concierge Team will be in touch to discuss what you need and how we can help you experience something more than childcare.

We'll be in touch soon.
You May Also Want to Read This