Children at Early Learners Yarn Bomb their Centre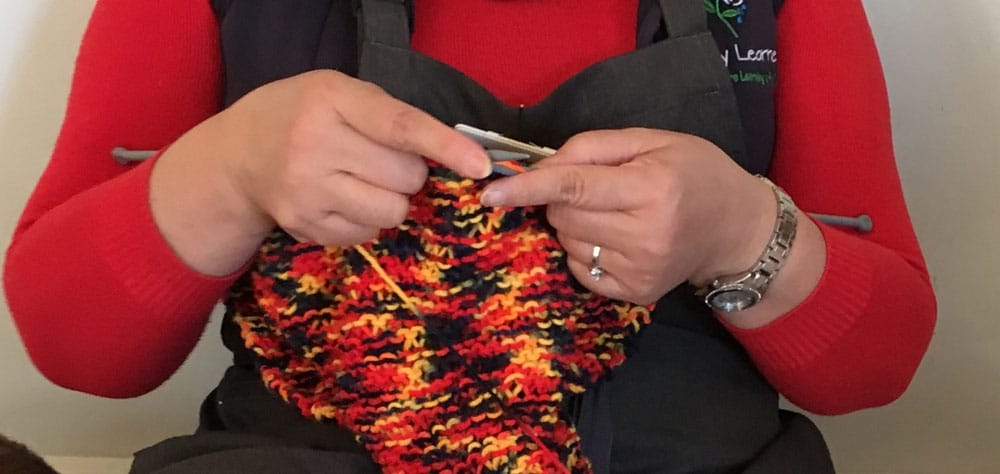 The team at Guardian Early Learners are always looking for new ways to get crafty and expand on their knowledge, so when the idea of yarn bombing the centre was proposed, they jumped straight in.
Educational Leader, Andrea, shared the origins of the project and the plans the team has for the centre and beyond.
"It's a very new project, in fact, we only started it at the end of July. It began with our Wallabies Room Leader, Michelle visiting her hometown," says Andrea.
"Michelle attended an art installation in Nathalia, a country town in Victoria, that got her thinking about how she could brighten up the Wallabies' playground."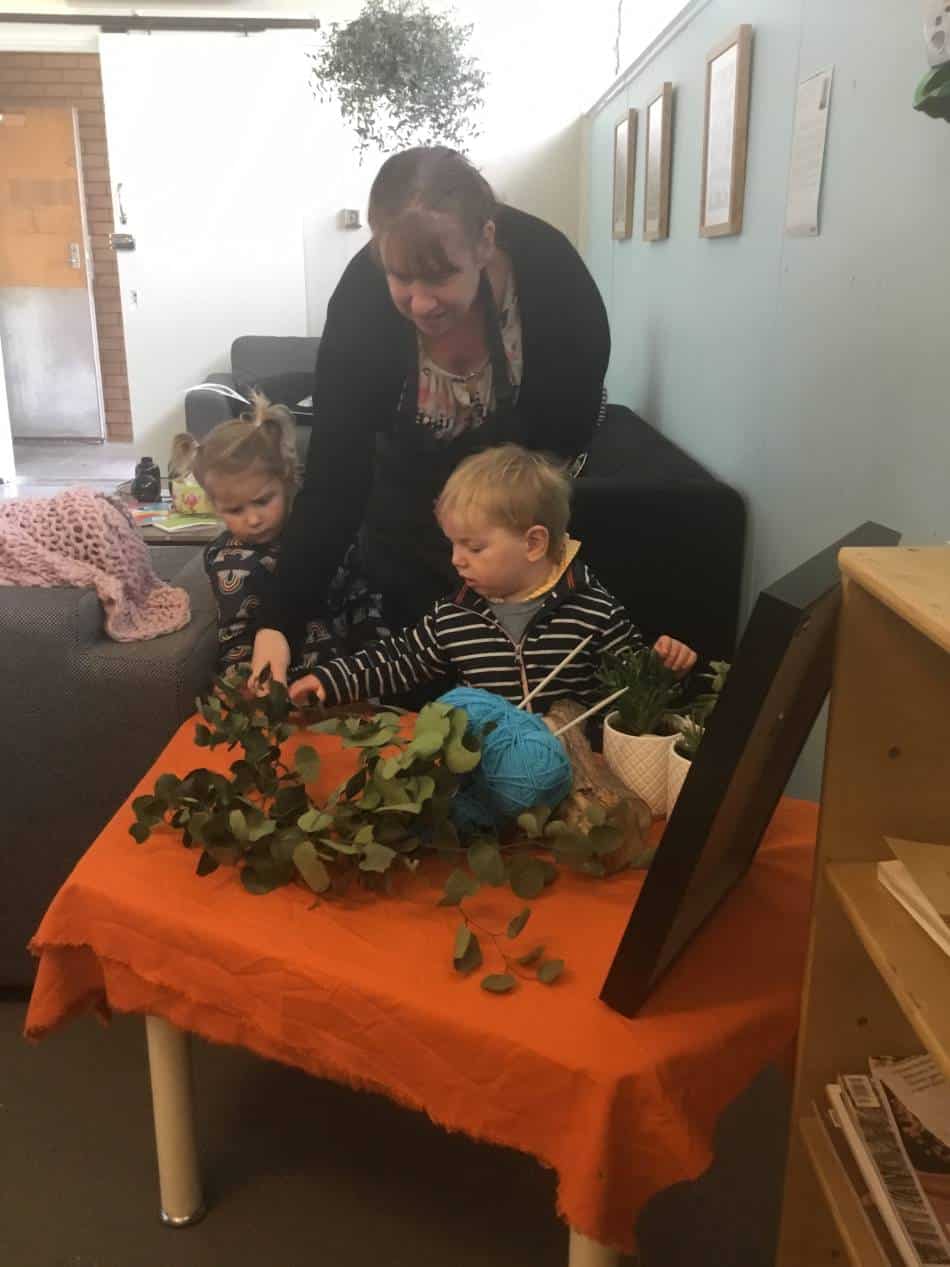 Upon returning to work, Michelle began researching different art mediums and ways that she could incorporate Indigenous culture into her room.
Michelle eventually landed on yarn bombing, which is traditionally a type of street art that involves knitted or crocheted pieces covering public objects, such as tree trunks and fire hydrants.
"There's quite a few places in Australia that have yarn bombing installations throughout their local communities and we thought it would be fun to incorporate in the centre," explains Andrea.
"In addition to Michelle knitting covers for the trees in the Wallabies yard, we also plan to create a cover for the beautiful lemon-scented gum trees at the front of the centre."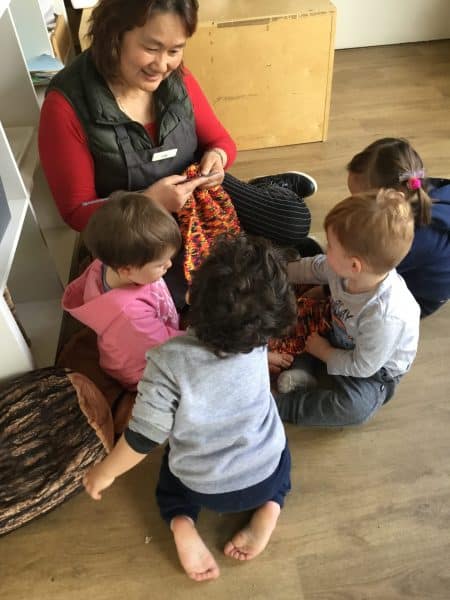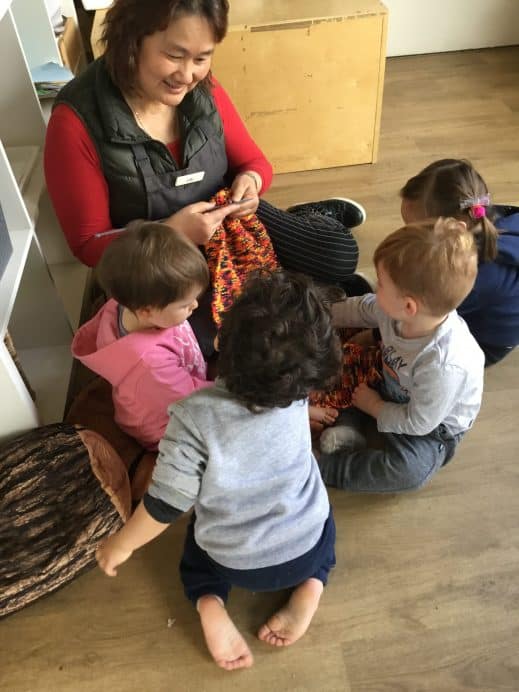 After sourcing patterns, the Educators in the Wallabies room began knitting their creations, which also involves role modelling knitting techniques to the children.
"The children are really fascinated about where wool comes from. There's been a lot of questions about its origin and how it's made. They're also very interested to see how each knitting piece grows in size and shape," shares Andrea.
"Seeing the Educators knitting has prompted the children to ask their parents and grandparents if they knit, so it's sparking a lot of conversations both in and out of the centre."
Andrea is excited for the next phase of the project, which will involve joining all of the individually knitted sections together to create tree covers. She's hoping the children can help hold the pieces together and maybe even have a go at  stitching them.
"Starting our yarn bombing project has actually brought us as a team closer together. We're learning new things about each other and strengthening our relationships. That, and learning how to knit," laughs Andrea.
What initially started as a project for the Wallabies room will potentially be expanding into the kinder room. At the time of our chat, Michelle and the kinder team were in talks of getting the kinder children involved and working in partnership with the Wallabies.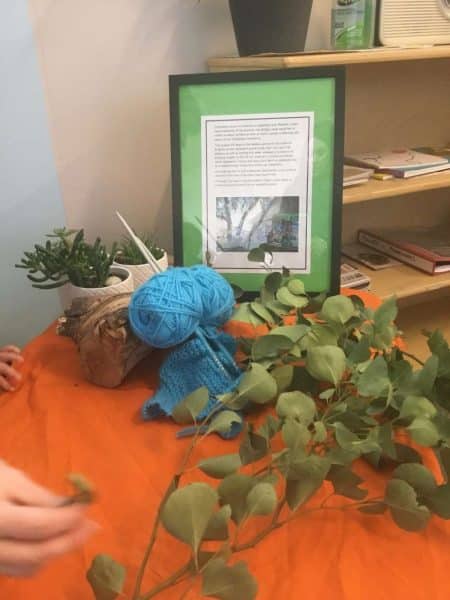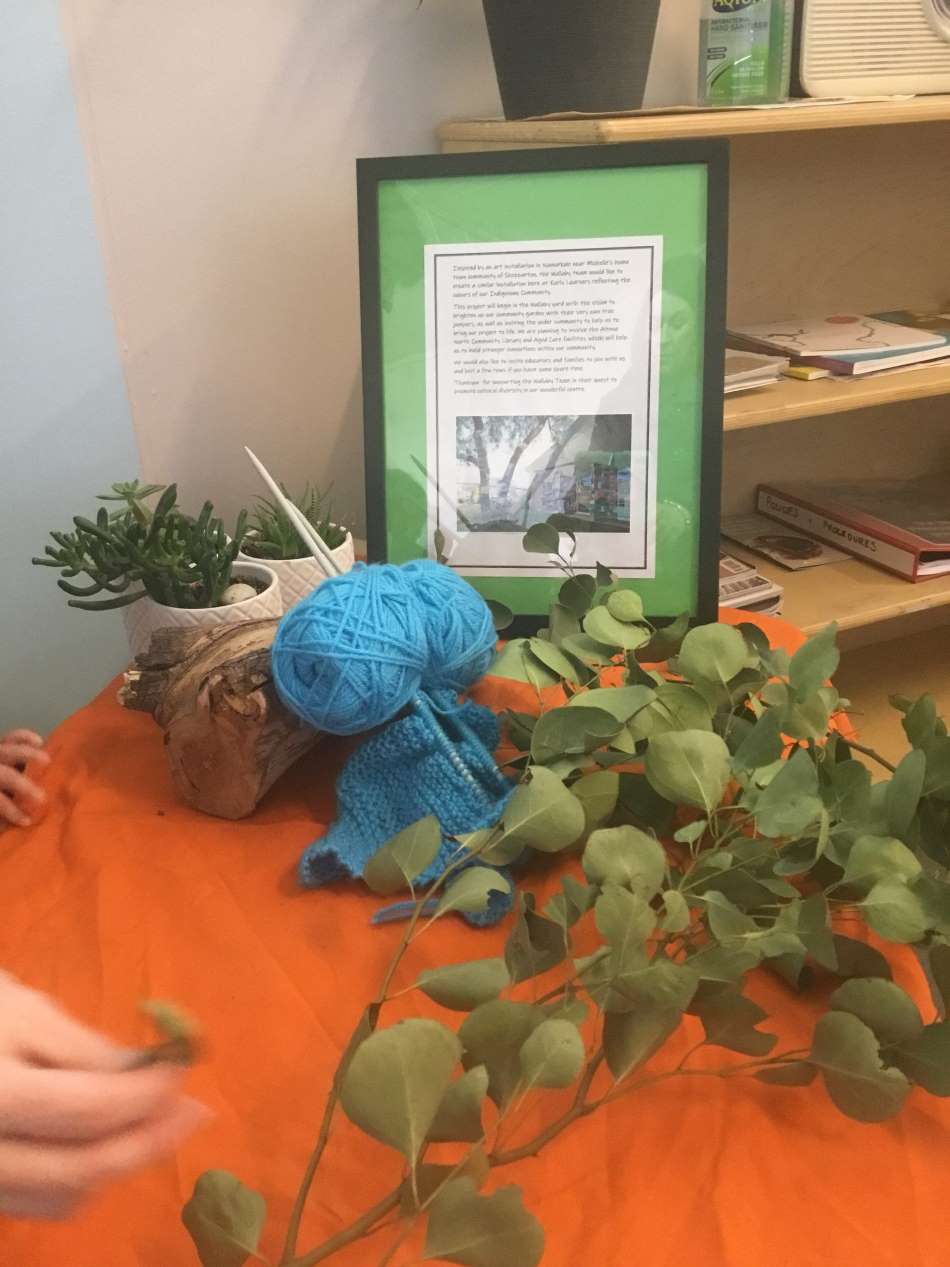 Andrea is excited to get more of the community involved in the project through her connections with the local library and aged care facility, as well as the families in the centre.
"We're putting together a document panel for the library to increase our visibility and give everyone in the community more information on the project and why we're doing it," says Andrea.
"It's still early days but I'm really excited to see how it turns out and brings us all together."
One last thing: Andrea would like to put a public call out to any community members or fellow Guardian centres that would like to get involved. Simply head to Early Learners to contact the team and start knitting.
Looking for the right Childcare Centre for your Family?
Submit your details and a member of our Concierge Team will be in touch to discuss what you need and how we can help you experience something more than childcare.

We'll be in touch soon.