Bentleigh East's Excursion Program Offers Invaluable Learning Experiences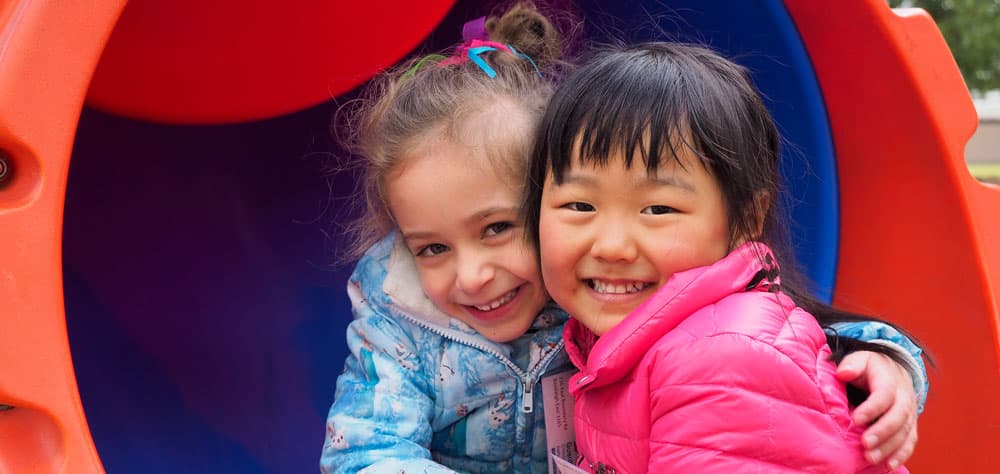 Excitement is in the air at Guardian Early Learning & Childcare Centre Bentleigh East as the Educators and children embark on a  a regular excursion program in the local community.
Centre Manager, Rebecca, shared an insight into the planning and findings of the relaunched excursion program.
"Our team strongly believes in the benefits of excursions both for the children and ourselves as Educators. When we're out and about the conversations focus on different topics, and there's so much more to see and learn from," explains Rebecca.
"Educators have often came up with exciting ideas on excursions, ideas that they can then take back to the centre and bring to life with the children."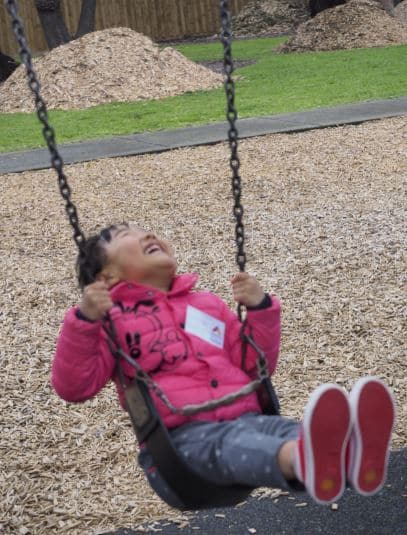 The excursion program currently involves all age groups walking to their local park, with plans visits to the local primary school also in motion.
"Relaunching the program initially took a look of planning, as myself and my Educational Leader had to visit the locations to complete risk assessments and ensure they are accessible for all children," says Rebecca.
"Now that we've gotten into a routine, we're looking forward to getting the parents further involved, so they have the opportunity to come along and be a part of the fun."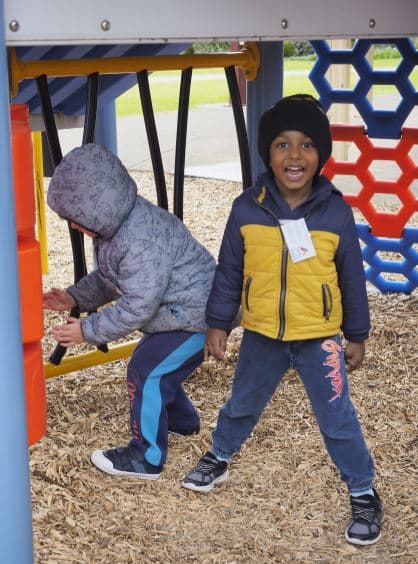 During visits to the local park, the children have been playing on the playground, learning about road safety, and collecting and foraging fallen sticks and flowers to take back to the centre.
"The children respond so well to the program and are always really engaged and excited when we head out on excursions. They are really aware of their surroundings and like to remind each other of our safety rules," shares Rebecca.
"As Educators, we're aware that some children spend their entire day at the centre, so we want to give them as many opportunities as possible to get outside and explore and learn in different environments."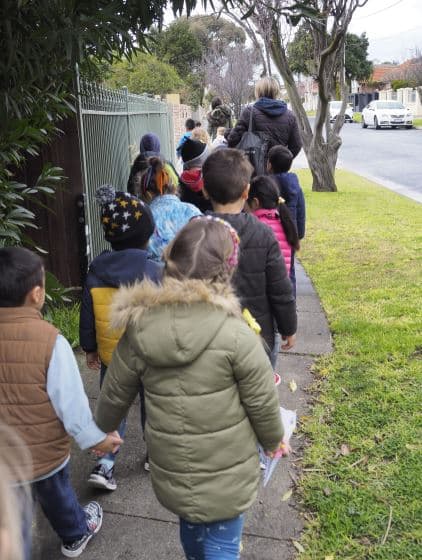 By starting with trips to the local park, the children have developed a strong sense of ownership to the area, with many of them pointing out friends' houses and places they've been to before.
"Taking the children to a familiar area has been really rewarding, particularly when their faces light up with recognition and they share stories," says Rebecca. 
"It's exciting to see them make that connection between their home life and care life, and share knowledge that we otherwise wouldn't know they have."
Rebecca and the team look forward to exploring the community further in the coming months, with plans to expand the excursions and embed them as a regular activity at the centre.
Looking for the right Childcare Centre for your Family?
Submit your details and a member of our Concierge Team will be in touch to discuss what you need and how we can help you experience something more than childcare.

We'll be in touch soon.