Acre Woods Gladesville Makes a Splash at Newly Launched Swimming Lessons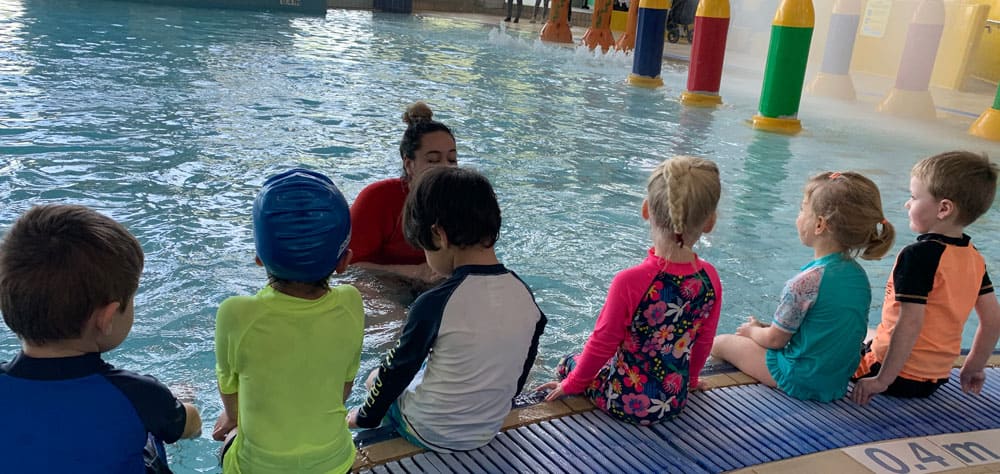 After identifying a gap in the program and chatting to parents about water safety, the team at Guardian Acre Woods Childcare – Gladesville decided to launch swimming lessons for the three- to five-year-olds.
Centre Manager, Emily, shared the inspiration behind launching the program, how the parents were involved, and what the children are learning each week.
"Planning began early this year after chatting to our families about water safety and wanting their children to know how to swim," shares Emily.
"A number of families said that it was really tricky to squeeze in swimming lessons throughout the week, and that they already had full schedules on the weekends, but they still wanted their children to learn how to swim."
Emily found the conversations really enlightening and saw it as a great opportunity for the centre to step in and provide lessons during centre hours.
"It was really interesting to hear about the different levels of skills in the same age group. Some children can confidently swim and dive underwater unassisted, while others have never been to a pool," says Emily.
"We worked towards getting started in winter, so that by the time summer rolls around the children will know what to expect and how to be safe."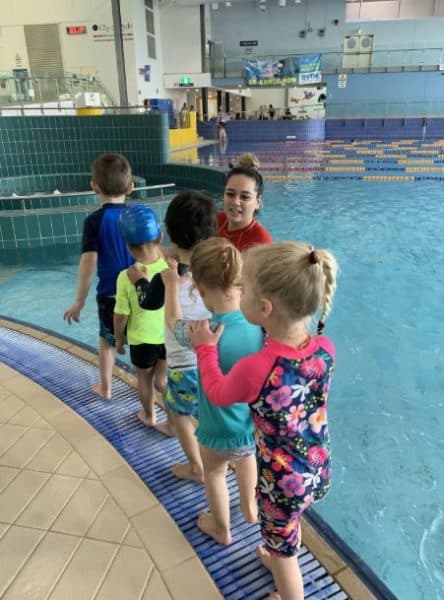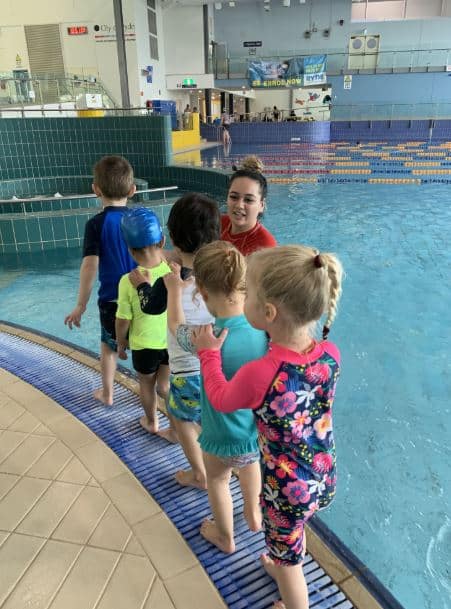 The team completed a thorough risk assessment and organised lessons at the Ryde Aquatic Leisure Centre. It was decided to group the children based on their abilities and experience around water.
With three groups of eight children, the eight-week program will take each group through a variety of skills, from basic water familiarisation to buoyancy to breath control and paddling.
The beginners, or Jelly Blubbers, were the first to start their weekly Friday lessons.
"The Jelly Blubbers' program is planned to run until mid-September, and then we'll start the next group of children, the Starfish," explains Emily.
"We're really excited to know that our children will be water safe going into summer this year. It's such a valuable 21st century skill, and it's been great to see how well the children are responding to the lessons."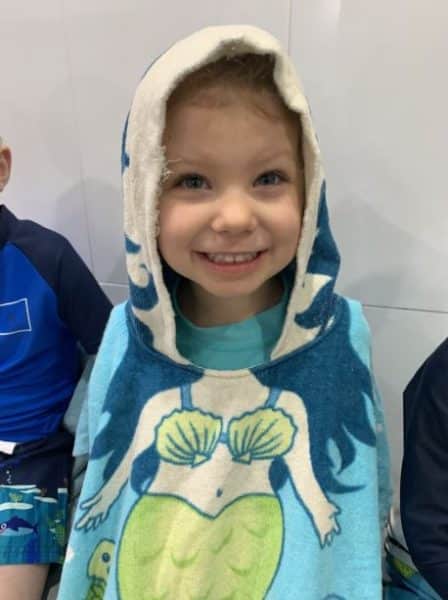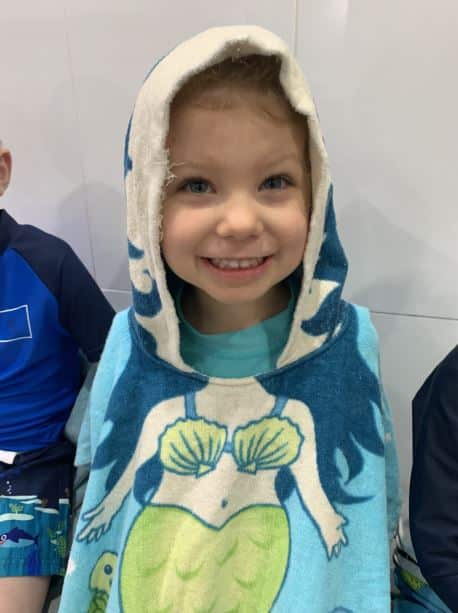 Emily reports that the children were ecstatic to start lessons, and have already shown huge changes in their attitude towards the water and confidence around it.
"All of the children have responded so well, despite being in an unfamiliar environment with a new teacher. They can't wipe the smiles off their faces," shares Emily.
"A few of the families were surprised at how confident their children were at the pool so soon, as a few of them hadn't enjoyed swimming lessons in the past. It was really interesting to see that around their peers they seemed to engage better in the classes and feel more relaxed."
Looking for the right Childcare Centre for your Family?
Submit your details and a member of our Concierge Team will be in touch to discuss what you need and how we can help you experience something more than childcare.

We'll be in touch soon.
You May Also Want to Read This