5 Ways Children at Guardian Practice Sustainability Each Day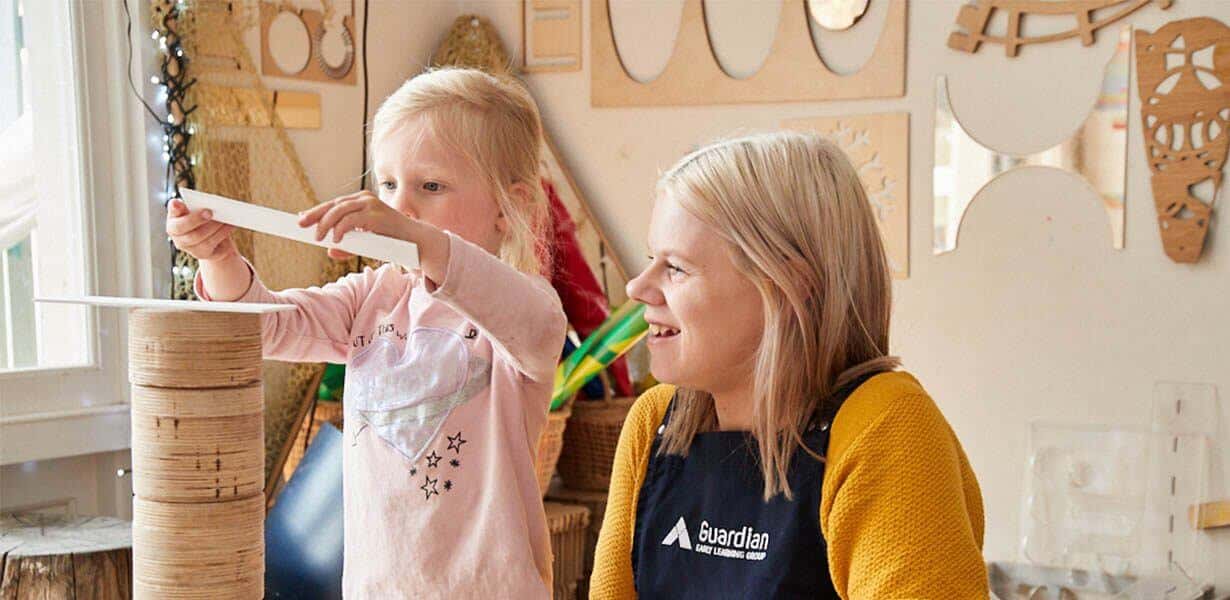 At Guardian Early Learning, we believe it's important to educate children about the world around them so they begin to form a relationship with the planet – and a respect for it. As such, our educators help each child develop an understanding of sustainable practices and how to apply these to their everyday lives.
From gardening to recycling and composting, you can see sustainability in action at Guardian centres each and every day. Here are five of the ways children at Guardian practice sustainability each day.
1. How to Create New Things with Recycled Materials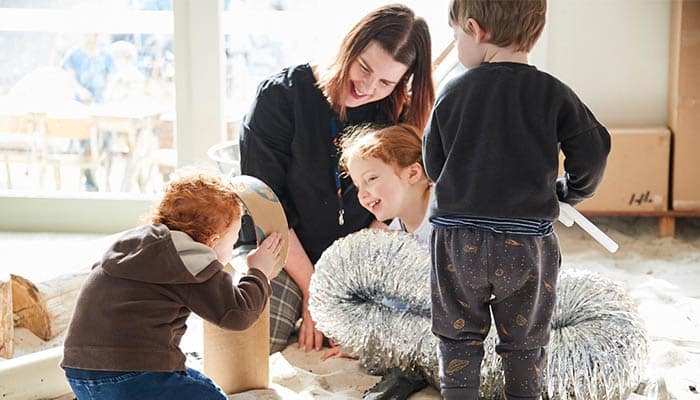 Many Guardian Early Learning centres place great importance on sourcing materials to encourage children to reuse them in creative projects. For example, in Charlotte Street, Brisbane and in NSW we have an ongoing relationship with resource exchange, Reverse Garbage – where children visit to source recycled materials to use for projects they work on in their centres.
Read more: Charlotte Street Creates Their Own Kindy Village
2. Creating Circular Environments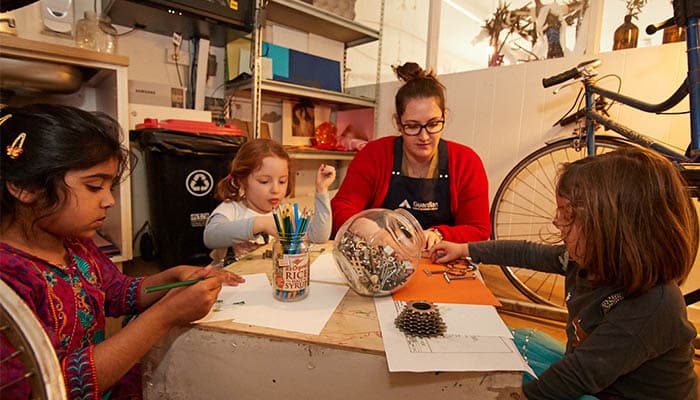 In the last couple of years, the idea of a circular economy has become more common, with the world aiming to create (and choose) more long-lasting resources with a focus on how they can be reused. For example, think saying no to single-use items such as plastic bags, straws and a move towards choosing quality pieces that last a lifetime – such as furniture – over disposable, trend-driven items. We've applied this way of thinking to the resources used in our centres.
Educators from Blyth Street, Victoria have recently created a resource hub inside their centre. Through discussions with each child and working with recycled and donated materials, educators have set up open-ended resources that offer a variety of sensory experiences and encourage the reuse of materials.
While many centres take reusable resources from Guardian's Pedagogical Exchange to their centres, they also build educational projects using recycled materials at the Pedagogical Exchange, too.
3. Supporting Learning Through the Guardian Pedagogical Exchange

Located in Melbourne, The Guardian Pedagogical Exchange is a resource centre that allows educators to collect recyclable resources and learn about new and innovative ways to incorporate sustainability in upcoming educational programs. After educators from Point Cook Play and Learn in Victoria recently visited The Guardian Pedagogical Exchange, they taught the children different ways to use recycled materials with clay, evolving their thinking around the way materials can be used and offering a new sensory experience.
At Richmond, Victoria, children had a similar experience, pictured below, which allowed for each child to communicate theories, think creatively as well as develop their social and interpersonal skills.

4. The Importance of Supporting Communities
At Guardian, encouraging sustainability involves everyone at the centre, including educators, children and their families. We place great importance on each centre celebrating its unique community of various cultures, personalities and families.
This approach allows centres, like Kids Time Bentleigh East in Victoria, to engage in community-led projects such as a drive to recycle old children's clothes. Through this initiative, families are supporting each other, promoting an understanding of sustainable practices and increasing the sense of community at the centre.

5. Foster Each Child's Connection with Nature
We focus on supporting each child's learning journey in a range of environments, including the outdoors. Supporting outdoor projects, like growing a vegetable garden, helps children understand the importance of good nutrition, supports each child's bond with the centre's cook and develops their sensory awareness around food.
At many of our centres, including Early Learners, Victoria, the vegetables children grow are used as part of the nutritious meals served at the centre, allowing children to be involved in preparing their meals and as well as learning where food comes from.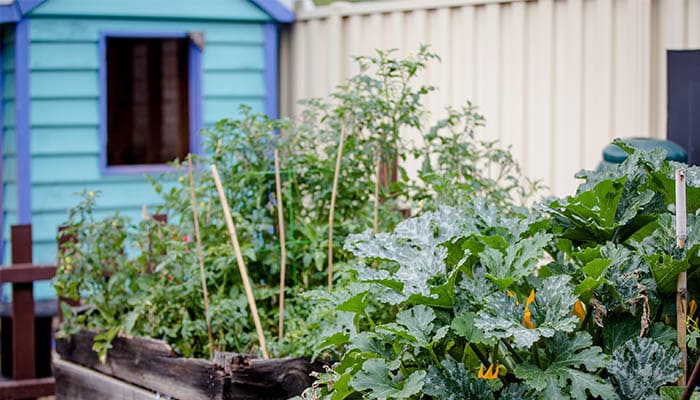 When engaging in an educational project, each child's inquisitive nature means that one question leads to a learning, which leads to another question, encouraging discovery through practical application.
At Bruce, ACT, it started with a child asking how plants grow, which led to an outdoor project of planting herbs using recycled materials. This learning experience is an example of how one question can lead to a range of outcomes and learning opportunities that offer meaningful and practical experiences for everyone.
Explore what other learning experiences look like at Guardian.
Looking for the right Childcare Centre for your Family?
Submit your details and a member of our Concierge Team will be in touch to discuss what you need and how we can help you experience something more than childcare.

We'll be in touch soon.