4th December 2019

In Conversation with Kirbie Centre Manager of Everton Hills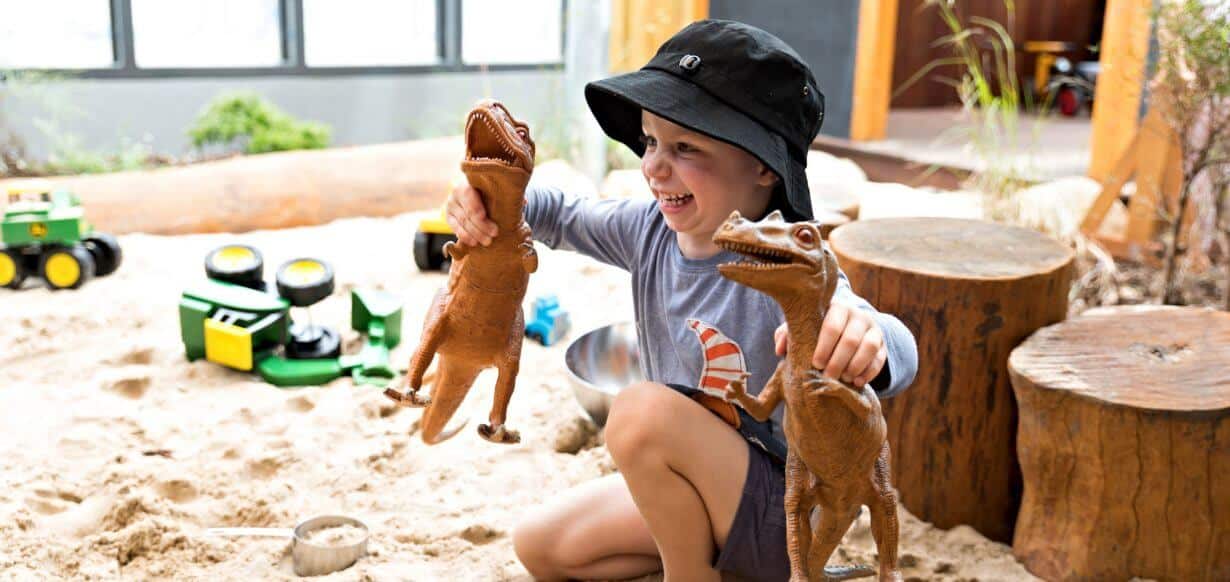 Kirbie is the Centre Manager for Everton Hills, a light-filled centre which features a glass-walled art atelier, a light atelier and herb and vegetable gardens. Kirbie took a few minutes out of her busy day to share insights on her career background, her education approach and a few fun facts.
Tell us about your time working in early childcare and education so far and what inspires you each day?
I have been working with young children in the childcare industry for almost 30 years. I knew from a young age that I wanted to work with and educate children. After completing work experience with school age children, I realised that the younger the children were, the more I enjoyed it. I went straight from school to study my Diploma in Early Childhood Education and Care and landed a job as a Lead Educator before I finished my study. 
I did leave the industry for a few years when my husband and I chose to start our own family. As my children started childcare themselves, I found myself wanting to return to working with children, so I accepted a position at the centre my boys attended.  After having my own children and going through the separation first hand, I know how hard it is to be that mum leaving her baby for the first time.
After working in a few different centres, I joined the Guardian family in July 2016 as an Assistant Centre Manager at our Queen Street centre. Two years on, and I now have the privilege of continuing to lead such an amazing centre at Everton Hills. 
What have you learnt about children during your early childcare and education career and how would you sum up your approach/passion to helping them on their learning, emotional, social and life journey?
I believe that children are individuals and are underestimated in so many ways. They are capable and competent learners who thrive in secure and engaging environments. All children have the right to be active participants in their own learning and be positively supported in their growth of identity, self-esteem and overall development.
I have had the privilege of building many strong relationships with children and their families over the years, which is my favourite part of what I do. I pride myself in building strong connections with families through daily communication, as it is the best way to learn about and bond with the children. The more I know about each child and their family, the richer the experience will be.
What are you most excited about working with children on/teaching children about and why?
My main goal is to provide the best possible experience with a positive and supportive environment for the children, their families, Educators and the local community. By doing this, the children will feel secure in the centre and will be able to learn and grow to the best of their ability.
The best part of my job at Everton Hills is supporting the team and engaging with the children. I find educating, assisting and watching children succeed so rewarding and it is why I do what I do. I am very passionate about the education of young children, as the early years set them up for life. I look forward to many more years in the profession and getting to know you and your families. 
5 quick fun facts about Kirbie
I love going camping.

I have been married for 20 years and am a proud mum of two young men.

I love 80's music.

My favourite thing to do is catch up with family and friends.

My happy place is the beach.