3rd September 2019

In Conversation with Bec Centre Manager of Playdays Kellyville
Bec is the Centre Manager for Playdays Kellyville, a spacious centre which features two natural outdoor yards, a creek bed, a water pump, vegetable gardens and guinea pigs. Bec took a few minutes out of her busy day to share insights on her career background, her education approach and a few fun facts.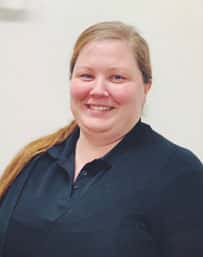 Tell us about your time working in early childcare and education so far and what inspires you each day?
Since I was young, I've had a passion for caring for children. I started babysitting from a young age for friends and neighbours. I received my Diploma of Community Services – Children's Services in 2004. Since then, I have worked in three centres. The centres have ranged in size and I held different positions within the services. I started with Guardian in 2016 as an Educator. I then became Lead Educator in the toddler room, before becoming WHS Officer and 2IC. In May, 2019 I was offered the position of Centre Manager at Playdays Kellyville.
Throughout my journey, I have learnt that every child is unique and is their own person. I have learnt that being persistent when challenged promotes growth and gives room for inspiration, knowledge and strength.
Watching children's ongoing development and their ability to acquire new knowledge and skills inspires the way I think, teach and mentor others. Children can be thought of as a blank canvas where we as Educators can encourage and shape children throughout the early years of their lives. To know that we have such an impact on children's lives is both inspiring and encouraging as an Educator and Centre Manager. I want children to have a positive and rewarding experience while attending the service, and flourish in their first five years of life.
What have you learnt about children during your early childcare and education career and how would you sum up your approach/passion to helping them on their learning, emotional, social and life journey?
Over the years, I have learnt that as adults we don't give children enough credit. Children are inquisitive, resourceful and resilient. My approach is to create an environment which is warm and welcoming for the children entrusted into my care. Children, in all aspects of their learning and life, should be scaffolded by experienced and enthusiastic Educators who are inspired by positive interactions.
What are you most excited about working with children on/teaching children about and why?
I'm excited to teach children about the world in which we live. It's exciting when you're working on a project with the children and see the distance that their knowledge has travelled. It's exciting to be a part of the children's growing personalities and being able to encourage them to become confident participants in the community.
5 quick fun facts about Bec
I love animals and have always had pets. I currently have two dogs, Astro and Adah, who are both rescues.

I love travelling.

My now husband proposed to me in Koh Samui.

The Gruffalo by Julia Donaldson is one of my favorite books.

5. When I was younger I played water polo and softball.