19th December 2019

Guardian Elizabeth Street Make Christmas Tree out of Recycled Materials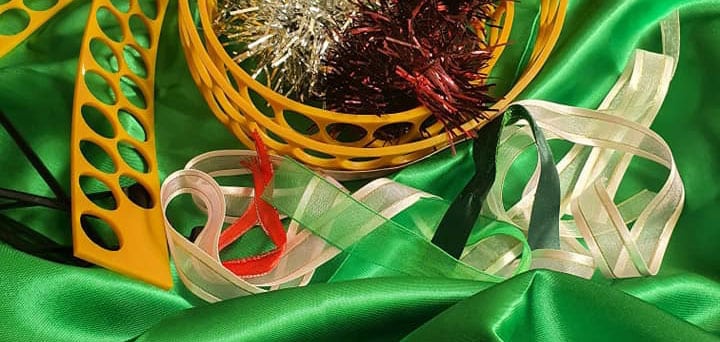 Wanting to shake things up this Christmas, the team at Elizabeth Street Early Learning Centre decided to make a Christmas tree using recycled materials collected from the Centre.
Assistant Centre Manager, Karen, shares details of the project and what other festive activities the Centre has in store this December.
"We wanted to create a Christmas tree that wasn't traditional. A tree that children from all cultures could enjoy creating with the knowledge that they are making a difference by using recycled materials," shares Karen.
 "We were pleasantly surprised to find some excellent materials in our resource cupboard from Reverse Garbage, which made the design process easier. After gathering materials from across the Centre, we invited the three- to five-year-olds to help us assemble it.  "
Together, the children and Educators joined pieces of rubber with cable ties to create the structure, which was then embellished with a large sheet of green silk and repurposed ribbon off cuts. 
"Nothing was purchased to make this tree, which we're really proud of, and now we have a decorative piece that represents all of the children at our Centre," says Karen.
"We are extremely diverse within Elizabeth Street and the children are aware and involved in all of the meaningful cultural celebrations we have for our families and our Educators."
"In the lead up to the project, the children and Educators discussed the importance of giving rather than receiving, as many families find this time of year difficult and some don't celebrate Christmas at all. We prefer to communicate that time spent together is an important way to celebrate Christmas, rather than just spending money."
For Christmas gifts, the children made Christmas baubles with ribbon cut to represent their current heights placed inside. 
"The children will also be participating in our amazing Summer Learning Program, that began this week. The first two weeks are Christmas themed and full of amazing experiences planned for the children by our extremely dedicated Educators," shares Karen. 
"One of the experiences will be an excursion to visit the Christmas tree in Martin Place, which we're all really looking forward to."
 To see how other Guardian Centres are celebrating sustainably this Christmas, check out this article.