Tips to get your Child Eating Veggies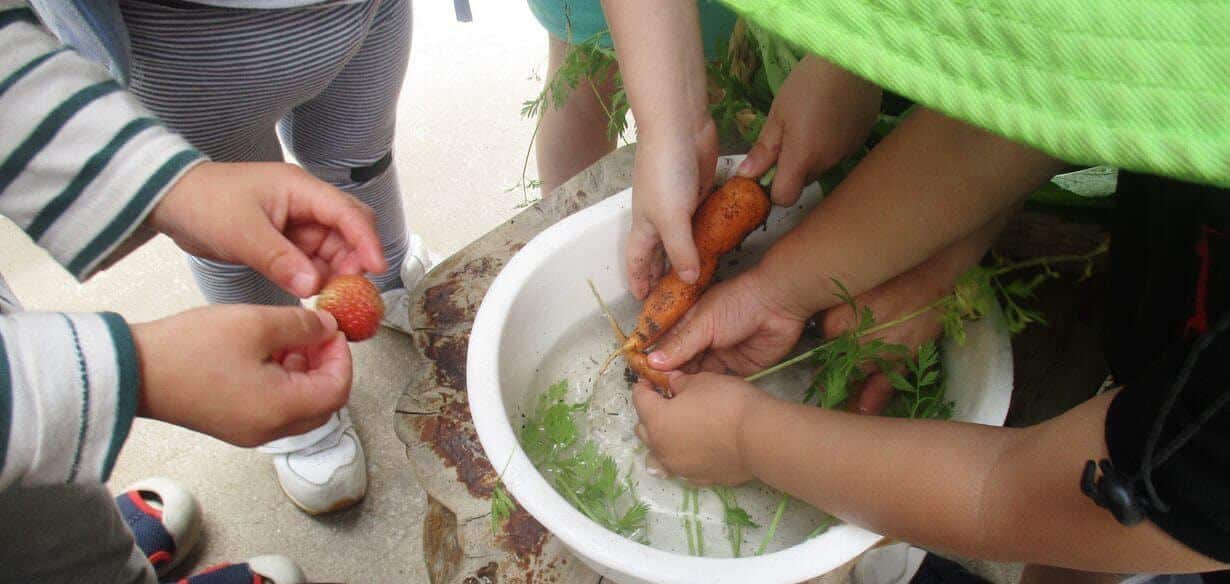 Grow 
your Own
Starting a veggie patch is a fun and simple way to spark your child's curiosity about vegetables. Cherry tomatoes and snow peas are a great starting point, as they're easy to grow and your child will be sure to want to taste test their harvest.  
Many Guardian Centres have vegetable gardens where they grow seasonal produce, which the children tend. The children harvest the veggies and herbs, which are then used by the Centre in–house cooks; so, the children get to eat what they have grown. This encourages an understanding about where food comes from and makes it all the more appealing. 
Play w
ith your F
ood
Invite your child into the kitchen to help you cook family meals. Children who are involved in the preparation of foods – including vegetables – develop more positive attitudes towards, and preferences for, those foods. 
Different food textures can be off-putting for children, so when it comes to vegetables, it's good to start slow. Get your child touching the veggies – perhaps washing them in the sink before you start cooking – as a way to introduce them. Another method is to involve your child in the food prep: get them stirring, spreading, pouring and even counting out measurements.  
At Guardian, children love getting involved in the kitchen, especially when they're using some of the vegetables grown in the Centre gardens. Children are encouraged to count out measurements and ingredients as a way to improve their numeracy skills, which is just another benefit of including them in the food preparation process.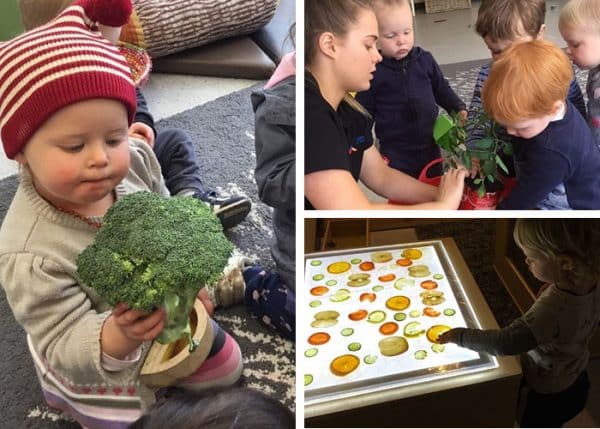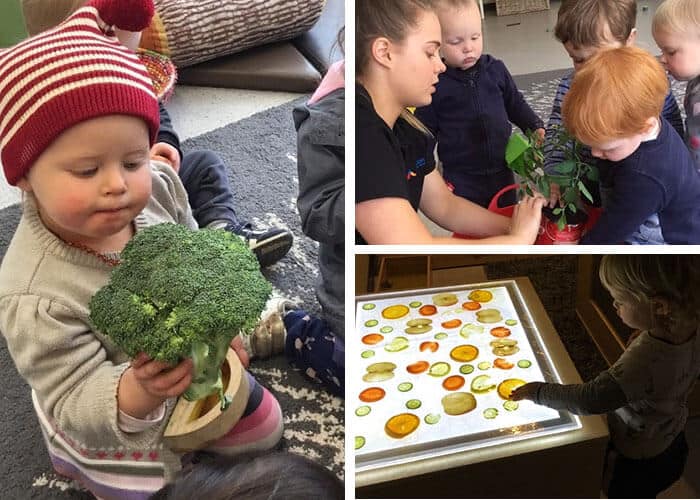 Be 
a Role M
odel
It's important to set a good example for your child when it comes to eating a well-balanced diet. Your children look up to you, so showing them how much you enjoy eating vegetables is a great way to encourage them to follow suit.
A great way to do this is to have meals as a family. Sit at the dinner table and remove distractions like the TV or digital devices and show your child that you're happy eating the nutritious food you've prepared together. 
Make the Most of Snacks
Offering your child vegetables as a snack, rather than in their meal, can be less overwhelming. Try mini cucumbers and carrot sticks with your child's favourite dip, such as hummus or guacamole, or offer them a few fresh cherry tomatoes. For many children, these simple options are less intimidating than a whole meal.  
When your child is hungry and waiting for dinner to finish cooking, put some vegetables on their plates. If it's in front of them, they will eat it. But they would probably never open the fridge and say, ?Mum, can I have a carrot?"
Make Food Flexible and Fun
If a meal isn't working for your child – such as steamed veggies or a stir–fry – switch it up. Try making a face out of food, using different vegetables to create the eyes, nose and mouth. This fun and engaging meal may inspire your child to try something new.  
You could also try using different colours – think orange sweet potato mash rather than regular white potato mash. Or offering smoothies or juices with veggies such as spinach or carrot added; a simple and tasty pumpkin soup; or these inventive veggie nuggets! There are so many different ways you can get your child to reach their daily dose of vegetables, so keep trying and don't give up. 
Looking for the right Childcare Centre for your Family?
Submit your details and a member of our Concierge Team will be in touch to discuss what you need and how we can help you experience something more than childcare.

We'll be in touch soon.