Quick and Healthy Party Food for Children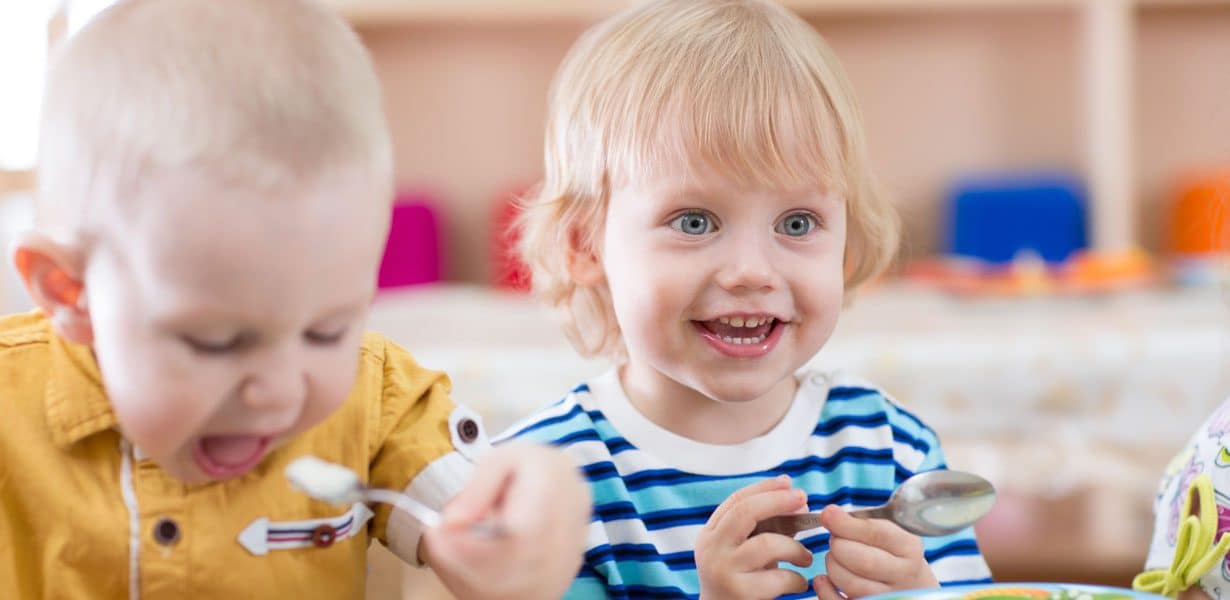 When searching for quick and healthy party food ideas for children it can be easy to fall back on the classics like fruit platters and carrot sticks with dip. But children are just like adults when it comes to food – variety is key. 
So why not mix things up at your next party with these quick and tasty recipes that will have the children coming back to the table time and time again. 
Homemade Sausage Rolls 
Always a crowd-pleaser, our sausage roll recipe is hearty, nutritious and easy! Plus, the children can get involved with chopping, mixing and molding the ingredients into long sausages ready for the oven! 
Makes 12 sausage rolls 
Ingredients 
500 grams mince

 

1 egg

 

½ cup tomato sauce

 

3 slices of bread

 

2 carrots (grated)

 

1 onion fine diced

 

2 celery stalks fine diced

 

2 clove garlic fine diced

 

2 tablespoons mixed herbs

 

4 sheets puff pastry

 

Whisked egg to brush on the pastry

 

Poppy seeds to garnish if desired.
Method 
Preheat oven to 220C/200C fan forced. Line 2 large baking trays with baking paper.

Soak bread slices in a bowl of water. Drain off excess water before adding to the mix (the bread should be soft enough to break up whilst mixing).

Thaw puff pastry. Crack the egg in a small jug. Whisk well. Combine sausage mince, onion, celery, carrot, garlic, bread slices and sauce in a large bowl. Season with salt and pepper. Divide mixture into 8.

 

Lay a sheet of pastry on a flat surface. Cut sheet in half horizontally. Spoon 1/8 of the mince mixture down along the long side of one pastry half, shaping mince into a long sausage shape. Brush opposite long edge with a little egg mixture

 

Roll up pastry to enclose filling, finishing seam side down. Brush top of log with egg mixture and sprinkle with poppy seeds. 

 

Cut into 6 short pieces. Place pieces, seam side down on prepared tray, 2cm apart. Repeat with remaining mince mixture, pastry and egg wash.

Bake for 25-30 minutes or until golden and cooked through.

 
Watermelon Pizza 
Ingredients 
¼ watermelon

 

1 cup natural yoghurt

 

Blueberries

 

Banana

 

Strawberries

 

Kiwi fruit

 
Method 
Cut watermelon into pizza-like slices, leaving the skin on.

 

Chop fruit into desired sizes and shapes.

 

Top watermelon slices with a little of the yoghurt then add your toppings.

NOTE: Get creative and use any of your child's favourite fruits. 
Zucchini Banana Bread 
This is always a favourite, served warm with some butter or honey on the side. Yum! 
Makes 1 loaf 
Ingredients 
3/4 cup self-

raising

 flour

 

3/4 cup wholemeal self-

raising

 flour

 

1 teaspoon cinnamon

 

3/4 cup brown sugar

 

1/4 cup vegetable oil

 

2 tablespoons apple cider vinegar

 

1 cup rice milk

 

1 ½ teaspoons vanilla extract

 

1 cup mashed ripe banana

 

1 cup grated zucchini.
Method 
Preheat oven to 175c and line loaf tin with baking paper.

 

In a bowl combine the flours, sugar and cinnamon.

 

In a separate bowl combine the banana, oil, rice milk, vanilla and vinegar, then stir through the grated zucchini.

Transfer into the baking tin and cook for approx. 30-40mins or until a skewer comes out clean.
Bliss Balls: 3 different flavours 
These bliss balls are perfect for parties – they're easy for the children to hold and eat, and won't leave a trail of crumbs. Plus, they're tasty and nutritious and the mixture can be made and frozen for up to three months – so you'll never be short of a tasty treat again. 
Makes 15 balls 
Raisin and Coconut 
1 cup sultanas or raisins

 

½ rolled oats

 

2 tablespoons cocoa

 

½ cup desiccated coconut

 

2 tablespoons of coconut oil.

 
Fig, coconut and pepita  
1 cup dried figs

 

½ rolled oats

 

½ cup pepitas (pumpkin seeds)

 

½ cup desiccated coconut

 

2 tablespoons coconut oil.
Cranberry, orange and sunflower seed 
1 cup dried cranberries

 

½ rolled oats

 

½ cup sunflower seeds

 

½ cup desiccated coconut

 

2 tablespoons coconut oil.
Method 
Place all ingredients in a food processor and blend until chunky and combined.

 

Continue blending if you want a smooth paste.

 

Roll into balls and coat with coconut, cocoa or dark chocolate for a special treat.

 

Refrigerate

.

 
Looking for the right Childcare Centre for your Family?
Submit your details and a member of our Concierge Team will be in touch to discuss what you need and how we can help you experience something more than childcare.

We'll be in touch soon.
You May Also Want to Read This