In the Kitchen: Ishan's Sri Lankan Lentil and Spinach Curry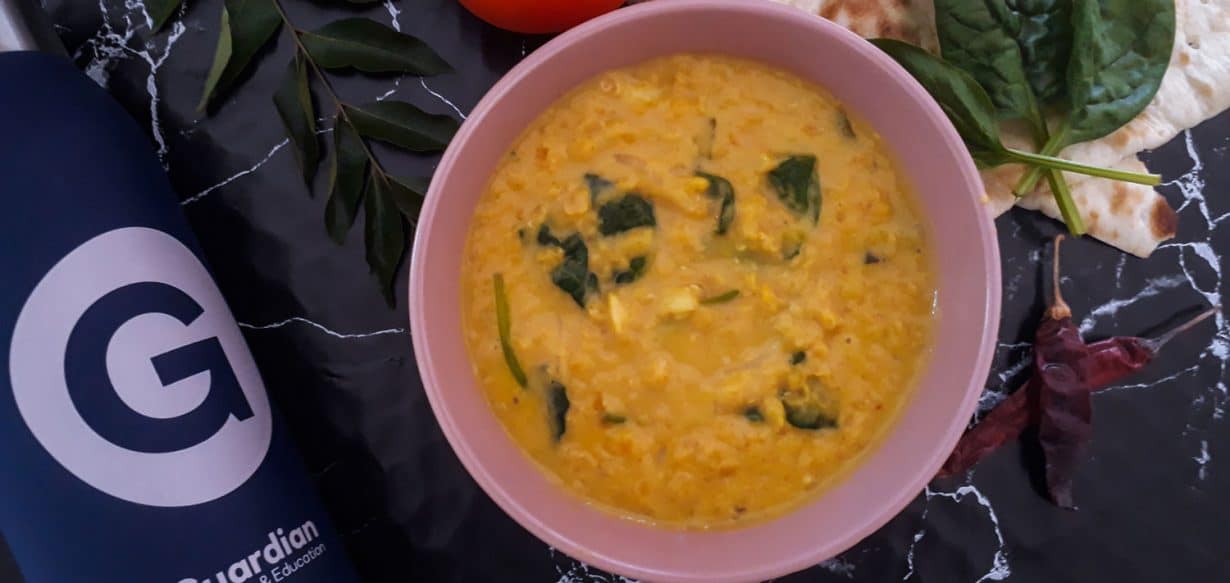 This week, Guardian Childcare & Education Richmond Kitchen Hand, Ishan, shares his take on a favourite dish from his childhood, Sri Lankan Lentil and Spinach Curry.
With over 14 years experience in Nutrition Management, Ishan joined Guardian in 2019, following on from two years as food truck cook. 
Under the guidance of Head Chef Richard, Ishan has flourished as a kitchen hand. He occasionally steps in as the Centre cook when Richard is away, embracing the opportunity to get creative with his cooking when catering for dietary requirements.
"Lentil curry is a Sri Lankan favourite, and I have been a fan of this dish since I was two or three years old. My mum says I've been eating it for breakfast, lunch and dinner since then, so it's very exciting being able to pass the recipe on," says Ishan.
"This dish goes well with rice, rotti and crusty bread. If you prefer you can add extra coconut milk or water and enjoy it as a lentil soup too. With short preparation and cooking times and minimal ingredients, this curry is ideal for serving as lunch for a family or large group."
"When the children first tried it, they loved it. The creamy texture, mouth watering aroma and vibrant yellow colour of the dish resulted in empty plates and requests for seconds."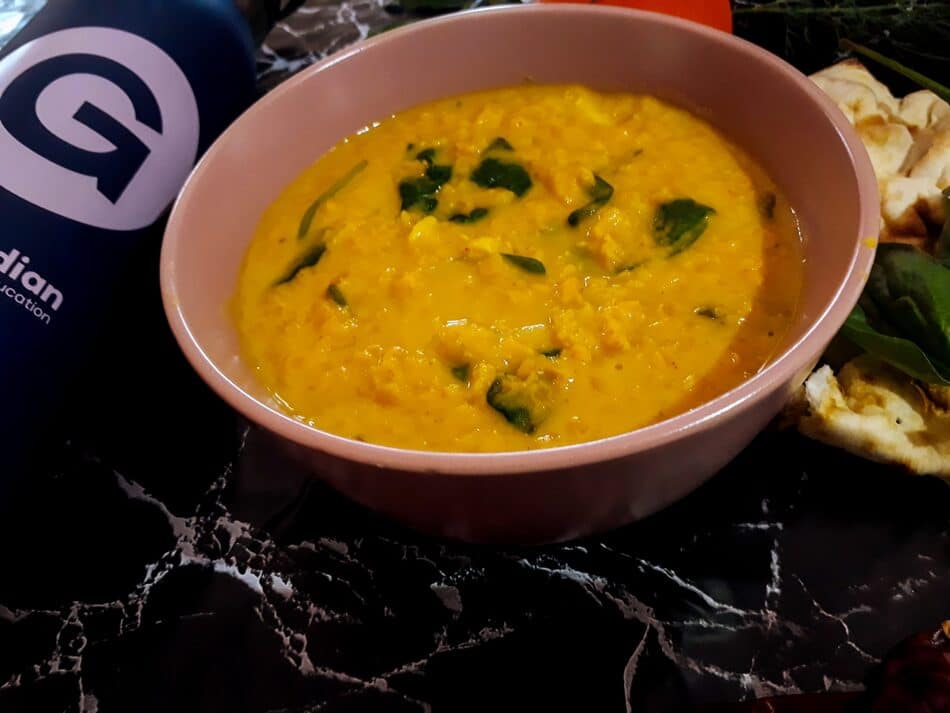 About the Dish
Lentil curry is a Sri Lankan favourite cooked with red lentils (masoor). As lentils are packed with plant-based protein and dietary fibre, they are the perfect base ingredient and can be used in a variety of ways.
Sri Lankan Lentil and Spinach Curry (Parippu/Dhal Curry)
Ingredients
250g red lentils

125ml coconut milk

250ml water

1/2 tsp turmeric powder 

Salt to taste

Fresh or frozen baby spinach
Optional Ingredients
5-6 curry leaves

1 small pandan leave

1 fresh chilli, diced

1 small onion, finely sliced

10g curry powder

1 garlic clove, diced
Method
Wash the lentils thoroughly, changing the water two or three times, to remove any impurities. 

Add the washed lentils, water, turmeric powder, salt and any optional ingredients you choose to a pot and simmer it on a low heat, stirring every 2-3 minutes, until the lentils turn yellow and are cooked. Add more water if required.

Once the lentils are cooked, add the coconut milk and cook for another 2-3 minutes until the coconut milk is combined through and heated.

Add the spinach and combine. If you're using frozen spinach it will require an additional few minutes on a low heat to cook off the excess water. If using fresh spinach, serve immediately.

Serve the curry on its own or with rice, rotti or crusty bread.
Chef's Note: This curry is vegetarian, vegan, dairy free, wheat free and gluten free, making it the perfect meal to serve to children.
Looking for the right Childcare Centre for your Family?
Submit your details and a member of our Concierge Team will be in touch to discuss what you need and how we can help you experience something more than childcare.

We'll be in touch soon.