In the Kitchen: Fernando's Columbian Chicken and Rice Recipe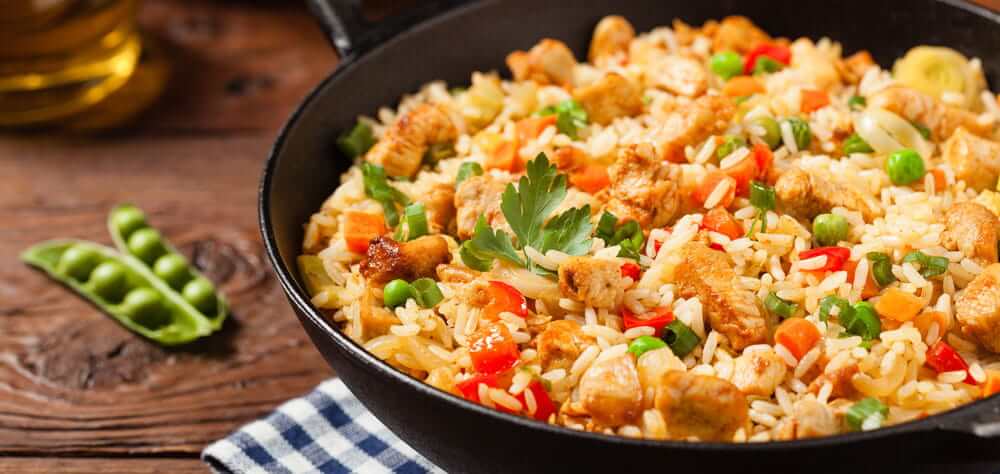 Since joining the 101 Collins Street team, Fernando Rengifo has brought creativity and fun to the kitchen, cooking colourful dishes and bringing an element of excitement to every meal. Fernando prepares five nutritionally balanced meals using seasonal ingredients every day for the children of 101 Collins Street.
Fernando has a wealth of experience, having worked as a chef in Columbia from a young age before moving to Australia. As a father of two girls, Fernando knows the ins and outs of preparing delicious and nutritious food for growing children.
Fernando is passionate about creating enjoyable mealtime experiences, as he believes they can help build a child's self-confidence and lay the foundation for healthy eating habits.
As an ode to his childhood, Fernando has shared a traditional recipe for Columbian Chicken and Rice – a nutritious crowd pleaser that always has the children asking for a second helping.
"This is a traditional, easy and tasty Colombian recipe packed with a lot of flavour. Colombian cuisine does not use a lot of spices, but herbs instead. As always, salt and pepper quantities are up to the chef in charge. Happy cooking!"
Fernando's Columbian Chicken and Rice
Ingredients    
500g chicken thighs, diced

5 large bay leaves

120g green peas

350 basmati rice

150g olive oil

2 teaspoons crushed garlic

2 teaspoons saffron powder

1 teaspoon cumin powder

2 teaspoons mixed herbs

250g brown onions, diced

150 celery, diced

100g carrots, diced

150g broccoli, diced

150g cauliflower, diced

150g red capsicum, diced

1 can corn kernels

375g chorizo, sliced
Method
In a pot, cook the rice and saffron powder. Once cooked, drain and place aside for later.

Heat the olive oil in a large pot. Add garlic, onion, celery, carrots and red capsicum together with bay leaves and cumin. Cook for a few minutes.

Add diced chicken and chorizo, cooking and stirring for 5 minutes. 

Add corn kernels and the green peas, stir for a minute or two before adding the rest of the vegetables. Cook until soft. 

Once mixture is cooked through, add rice to pot and fold together. Serve warm with coriander on top.
Looking for the right Childcare Centre for your Family?
Submit your details and a member of our Concierge Team will be in touch to discuss what you need and how we can help you experience something more than childcare.

We'll be in touch soon.
You May Also Want to Read This