In the Kitchen: Chelsea's Spring Vegetable Gnocchi Recipe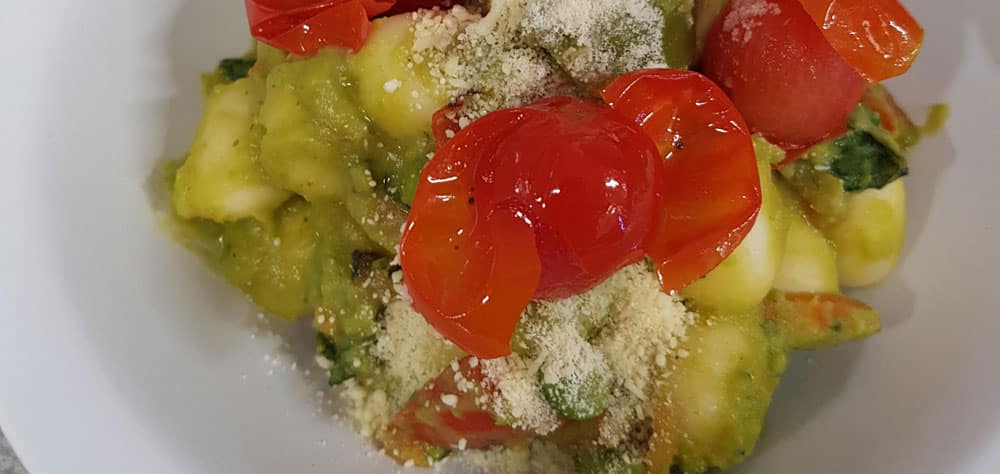 Since joining the Treehouse St Kilda team in 2018, Chelsea has worked hard with the team to create an amazing food program. Chelsea prepares five nutritionally balanced meals using seasonal ingredients every day for the children of Treehouse St Kilda. 
Chelsea has a wealth of experience, having trained in French and Greek restaurants across Australia. With over 10 years' commercial experience, Chelsea knows a thing or two about preparing delicious and nutritious food children as they bound through the day.
Chelsea is passionate about sharing new plant-based recipes with the children and fellow Guardian cooks. She looks forward to creating additional opportunities for the children to explore food at Treehouse St Kilda.
"When you're confident and passionate about the food you prepare, that excitement is contagious and is passed on to everyone – children, family, friends and other Educators! This love of food inspires others to respect ingredients, continue experimenting, and allow themselves to discover and have fun with their creations, which leads to a lifelong healthy love affair with food," says Chelsea.
To celebrate the change in seasons, Chelsea has shared her secret recipe for Spring Vegetable Gnocchi – a hearty meal for the whole family to enjoy!
Chelsea's Spring Vegetable Gnocchi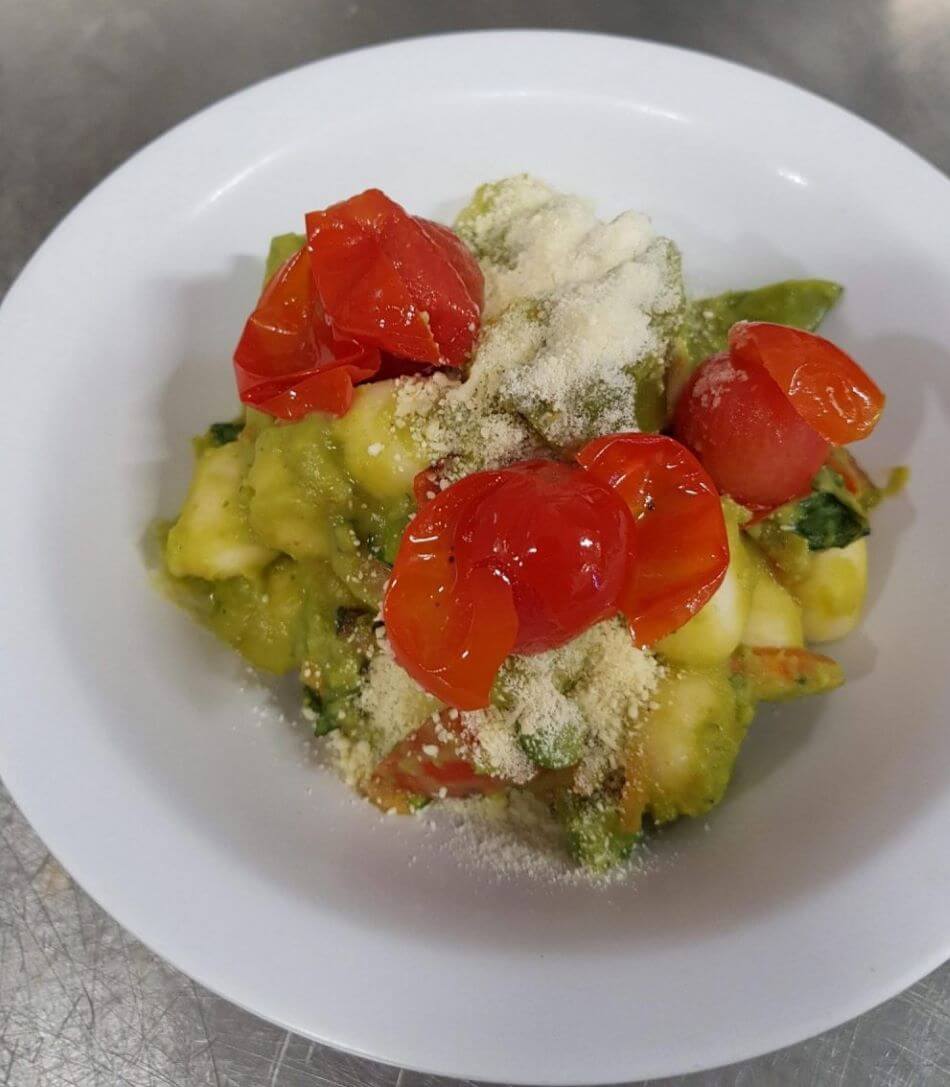 Ingredients    
1 brown onion, diced

1 garlic clove, minced

Half a bag of frozen peas

1L chicken stock 

1 bunch asparagus, cut into quarters

Half a bunch mint, sliced

2 carrots, grated 

1 red capsicum, diced 

100g snow peas, cleaned and cut into thirds

1 small packet baby spinach 

1 packet gnocchi

Parmesan for serving

½ punnet cherry tomatoes flash roasted with oil and a touch of salt
Method
Sautee the onion and garlic until brown. Add peas and cook slightly before adding stock to cover the vegetables. Bring to the boil then puree. 

Take the pot off the heat and add spinach, asparagus, mint, more peas and snow peas into the puree mix. Stir until spinach is wilted.

In a separate pot, heat some oil and cook the carrots and capsicum until just tender.

In a third pot, cook gnocchi and leave aside to cool.

Add all ingredients to the gnocchi and mix well.

Serve topped with your roasted cherry tomatoes and parmesan on the side.
Looking for the right Childcare Centre for your Family?
Submit your details and a member of our Concierge Team will be in touch to discuss what you need and how we can help you experience something more than childcare.

We'll be in touch soon.