Guardian Bligh Street Launch Weekly Cooking Experiences for Children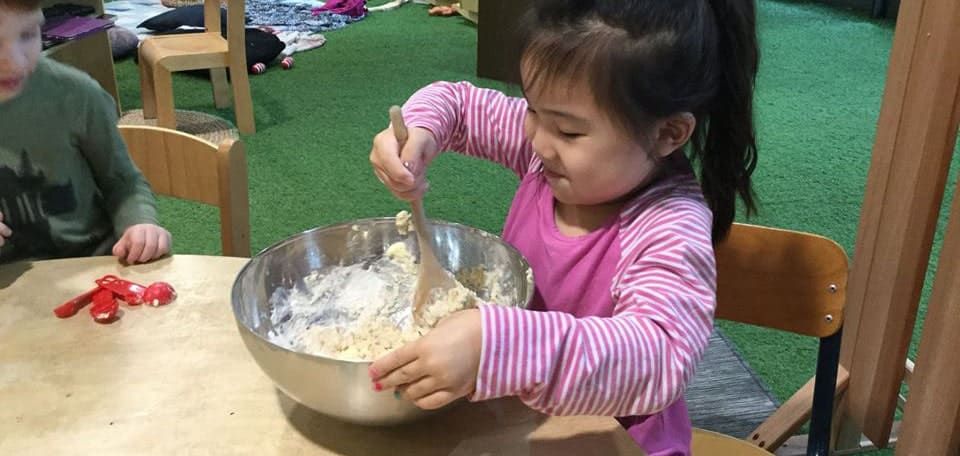 The team at Guardian Childcare & Education Bligh Street have been getting creative with their programs to adhere to COVID-19 requirements, and have swapped their excursions for weekly cooking experiences.
"The children have always loved observing and participating in cooking experiences, particularly when it involves making birthday cakes," shares Centre Manager, Emily.
"We also often find them acting out cooking and baking during dramatic play, so the interest of cooking has always been there."
"Our recent cooking experiences were sparked by one of the children bringing in a banana to eat for his breakfast."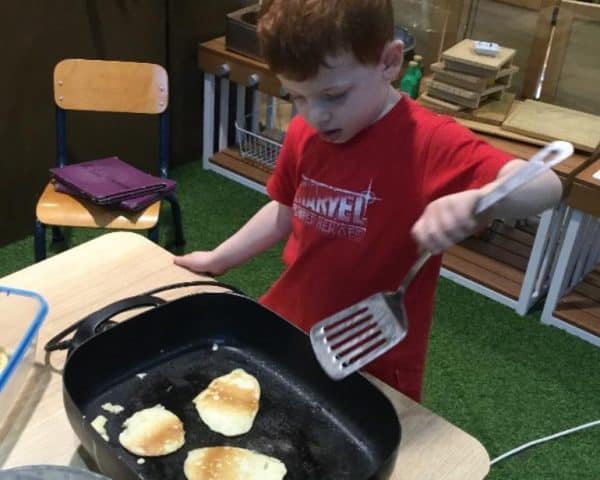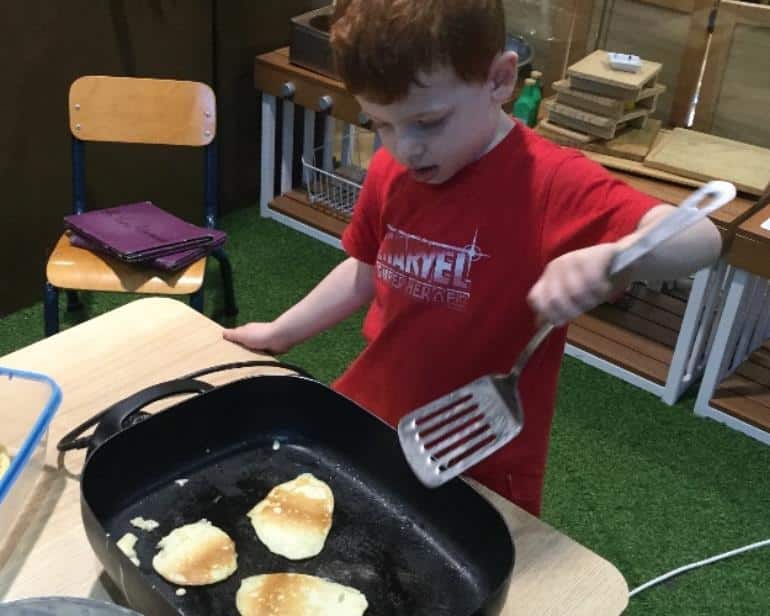 "He was given the opportunity to blend it with some goods from the breakfast trolley, and afterward had the idea to bring additional bananas into the Centre so we could make banana bread and eat it for afternoon tea."
The weekly cooking experiences kicked off organically soon after, with the children not only making delicious dishes, but exploring the origins and cultural associations of said recipes.
"We wanted to have the children contribute to every aspect of the cooking experiences, so we involved them in planning right from the start," says Emily.
"Each week, we host group meetings around what dish the children would like to cook and find out the cultural background of that dish."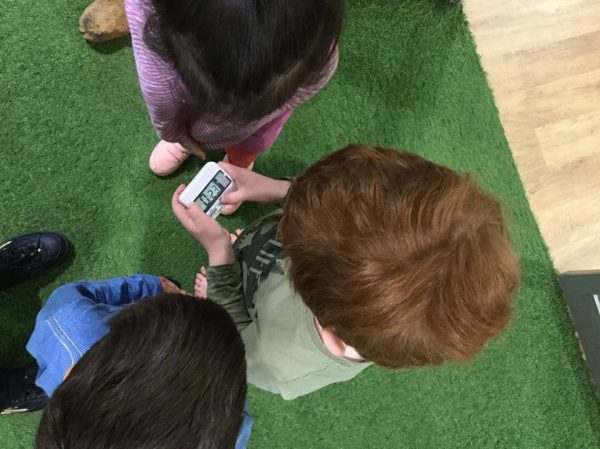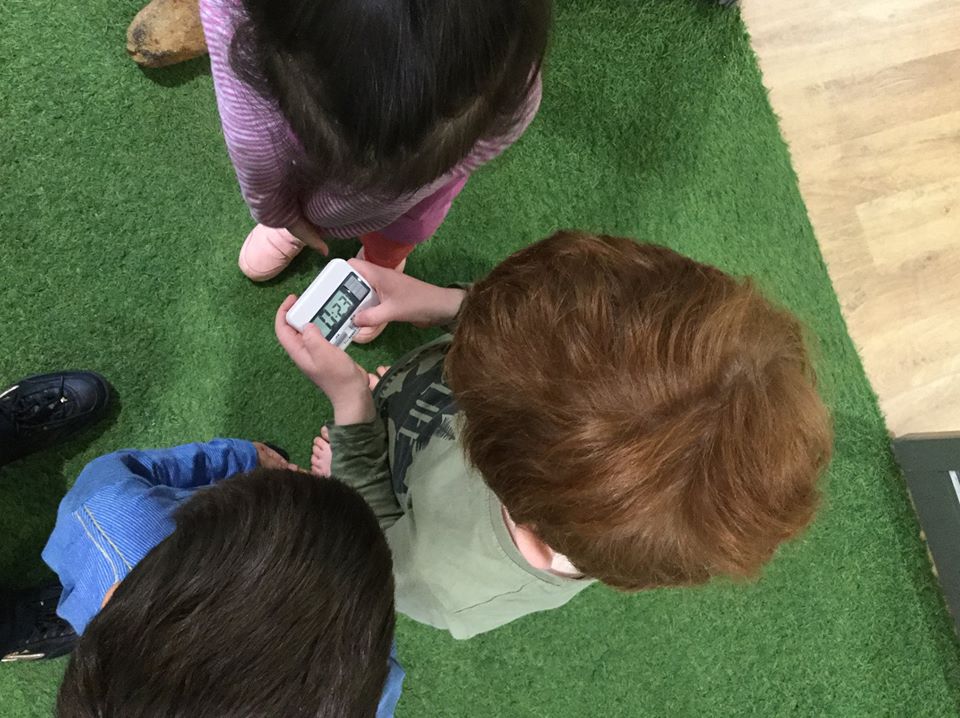 "Then the Educators and our Centre chef work together to source recipes and ingredients, in addition to encouraging families to share their knowledge. It's a Centre-wide effort."
The cooking experiences began with birthday cakes, and soon evolved into making afternoon tea and late snacks. The children have made a range of dishes including, blueberry muffins, pancakes, hot crossed buns, apple rose pies and pizza.
"Cooking experiences are an amazing way to learn a wide range of skills. The children have learnt to collaborate, follow instructions, how to safely handle kitchen utensils, and regularly practice a number of fine motor skills," shares Emily.
"It's also an opportunity for the children to learn about chemistry in the kitchen and explore the cause and effect of different ingredients." 
"Since launching the classes, I've been pleasantly surprised by how excited, dedicated and patient the children are when it comes to their cooking. It's truly a delight to watch."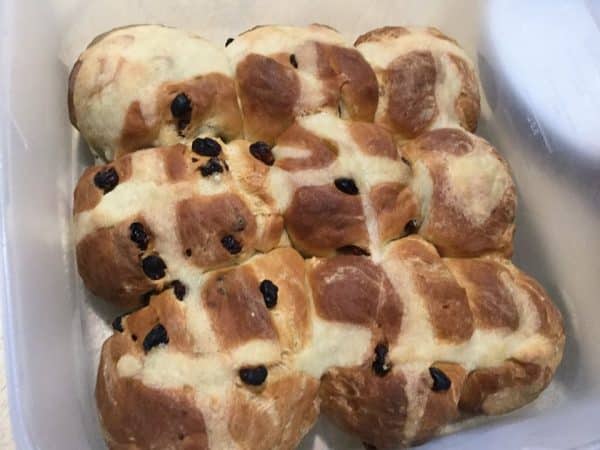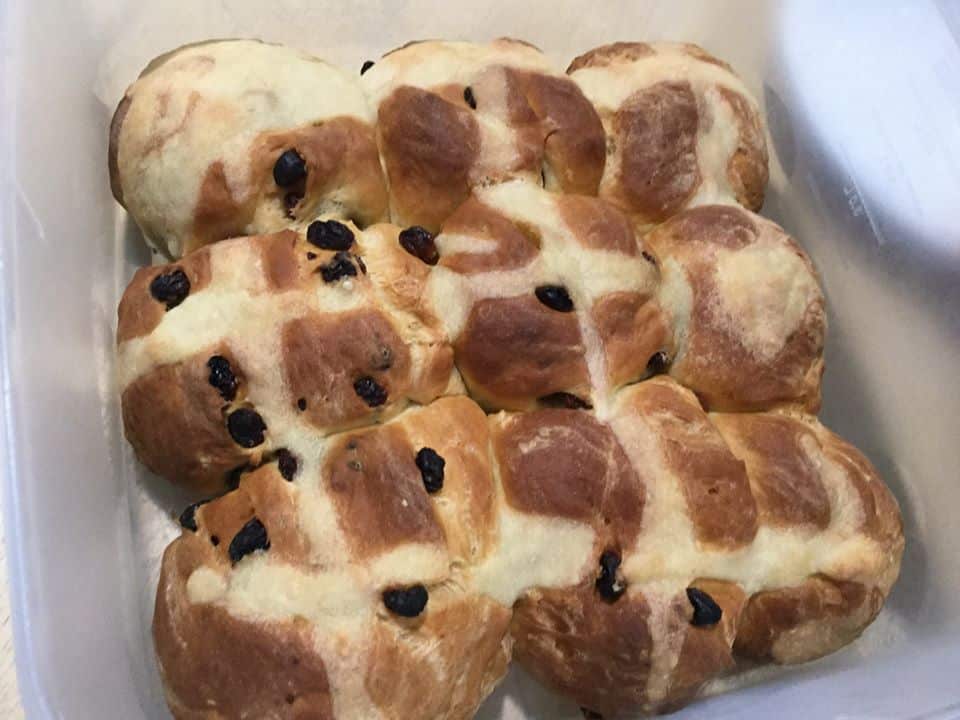 Bligh Street's Hot Crossed Buns Recipe
Ingredients
4 cups plain flour 

2x 7g sachets dried yeast

1/4 cup caster sugar

1 1/2 teaspoons mixed spice

A pinch of salt

1 1/2 cups currants

40g slightly salted butter

300ml milk
Method
Combine flour, sugar, mixed spice, salt and currants in a large bowl. Activate dry yeast in warm milk. Add butter in the bowl with flour and then add milk. Use a flat-bladed knife to mix until dough almost comes together. Use clean hands to finish mixing to form a soft dough.

Knead the dough for 10 minutes, or until the dough is smooth. Place into a lightly oiled bowl. Cover with plastic wrap. Set aside in a warm, draught-free place for 1 to 1.5 hours, or until dough doubles in size.

Line a large baking tray with non-stick baking paper. Punch dough down to its original size. Knead for 30 seconds on a lightly floured surface until smooth. 

Divide dough into 12 even portions. Shape each portion into a ball. Place balls onto the lined tray, about 1cm apart. Cover with plastic wrap. Set aside in a warm, draught-free place for 30 minutes, or until buns double in size. Preheat the oven to 190°C or 170˚C fan-force. 

To make flour paste: Mix flour and water together in a small bowl until smooth, adding a little more water if the paste is too thick. Spoon into a small snap-lock bag. Snip off one corner of the bag to create a piping bag. Pipe flour paste over tops of buns to form crosses. Bake for 20 to 25 minutes, or until buns are cooked through.
Looking for the right Childcare Centre for your Family?
Submit your details and a member of our Concierge Team will be in touch to discuss what you need and how we can help you experience something more than childcare.

We'll be in touch soon.