---
---
Exploring Eating Well From the Community at Guardian George Street
18th March 2020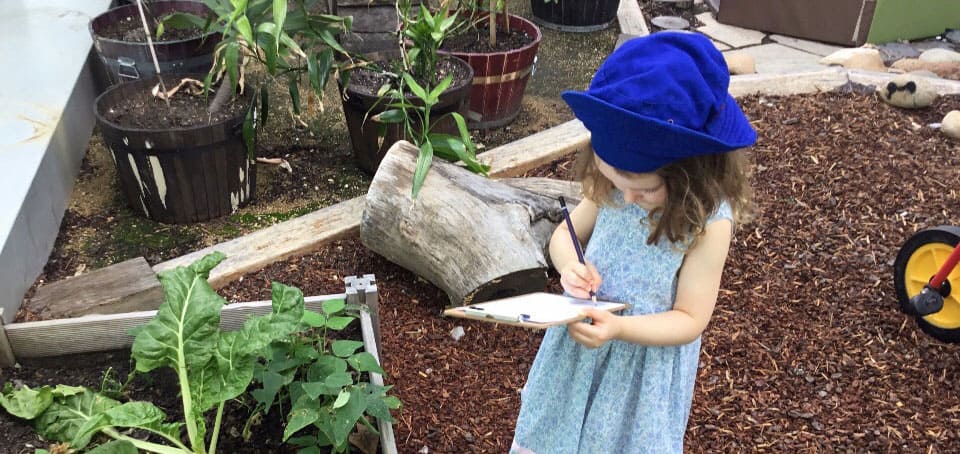 At Guardian Childcare & Education George Street, the team are exploring sustainability and healthy eating through building and tending their community garden.
Here, Assistant Manager, Rhiannon, reflects on how the garden has impacted the Centre and what learning opportunities it has provided.
By Rhiannon, Assistant Manager
Growing a garden started with one of our Educators, Carol, who shared her wealth of knowledge and enthusiasm to take on the project with the children using seedlings of green beans. 
Carol supported the children of our toddler community to build a healthy garden bed and to sow in the seedlings, strengthening them over time with regular water and bamboo sticks.
With the toddlers' project taking shape, the preschool and nursery communities were able to come on board, gathering their own seedlings to contribute to George Street's community garden. 
After many weeks of hard work, the toddlers have since feasted on their green beans, the preschool children have sampled their juicy oranges and the nursery has grown and shared tomatoes. Collectively we also grow spring onions, herbs, spinach and broad beans.
Now a Centre-wide project, the community garden has also led onto the exploration and cultivation of a worm farm. 
Lisa, our Centre Manager, worked on the worm farm with the children, and educated the team on how to feed the worms so that we could use their castings in the garden soil. The children have since championed the task of feeding the worms, and take great pleasure in delivering them scraps every day.
Our cook, Kamille, is also invested in the garden, and takes time each morning to check on the crops with the children, and harvest any fruits and vegetables to be used in meals and cooking experiences later in the day.
Kamille works hard alongside Carol and the team to foster the gardening project into a focus of 'from garden to plate' and the family feedback we've received speaks volumes. 
The road hasn't always been easy with our gardening project. We have faced bug infestations, a little too much sun glare and over-watering. 
Carol and Kamille have taught our team and children how to overcome these challenges by using the resources we have available, such as using foam containers from our catering to make indoor beds for the growing fruits and vegetables. 
What had started out as a simple gardening experience has now transformed into a number of new opportunities across all age groups. 
Embedded in our philosophy is a passionate approach towards healthy eating and with our growing community garden, our team has been united in ways to foster such beliefs. 
With initiatives and experiences such as building our own worm farm, Munch and Move, weekly cooking sessions and indoor gardens across all spaces, sustainability and healthy eating have become a part of our daily discussions with children and families.
Our next goal is to invite families to incorporate the 'from garden to plate' experience into their homes. We hope that by sharing our growing garden and the many lessons we've learnt from it, we can encourage our wider community to cultivate their own gardens and embrace healthy eating.
---
Looking for the right Childcare Centre for your Family?
Submit your details and a member of our Concierge Team will be in touch to discuss what you need and how we can help you experience something more than childcare.

We'll be in touch soon.
You May Also Want to Read This