23rd September 2019

Children at Guardian King Street Use Computer to Investigate Gender Roles in the Workforce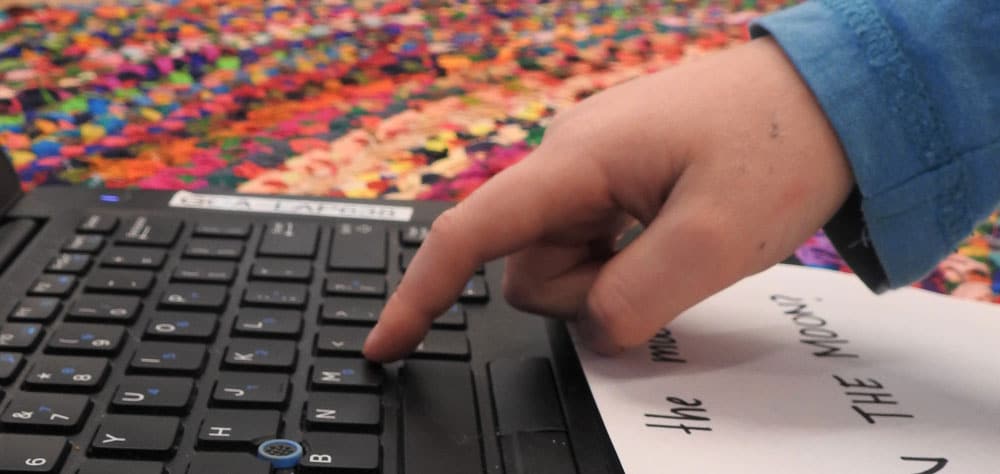 There's always exciting conversations and investigations happening in the Flinders Kindergarten room at Guardian Early Learning Centre – King Street. So, when the children recently began discussing gender roles in the community and workforce, the team was quick to document their conversations.
Centre Manager, Justin, shared some insights into the children's investigation and the learning outcomes their spontaneous discussion achieved.
"It all began after we had a visit from some local firefighters," says Justin.
"The children began discussing various roles in the community, which then led into gender roles and stereotypes in the workforce. They wanted to know what jobs men and women could perform. Eventually, they ended up on the moon."
"Who was the first man on the moon?" asked Carter. "Why does it have to be a man? It could be a girl" added Billy.
The discussion continued and the children decided to research if any women had been to the moon before. The ECT suggested the children look up the answer on the computer.
Two of the children, Billy and Sam, decided they would type in: "Have any girls been on the moon?"
"Is this a 'h'?" – Billy
"Why's the space bar so big?" – Sam
"How do we make a question mark?" – Billy
After the boys finished typing, the group searched the question and read the answers out loud:
"Of the 12 people who have walked on the moon, zero have been women." 
"What?! Why have no girls been?" – Billy
"Maybe they just took photos?" – Sam
"But anyone should be able to go to the moon if they want to." – Billy
Reflecting on the investigation
The King Street team were really impressed by how the children challenged and investigated the stereotypical gender roles in society.
"It was fascinating to watch the children make that connection between what they see and experience in their daily lives and the information they found online," says Justin.
"In one discussion, they covered so many learning outcomes, including literacy skills, using their fine motor skills to type and using technology to support their investigation."
In addition to questioning, investigating and understanding the results, the children discovered that just because something hasn't been done yet (in this case, a woman going to the moon) doesn't mean it can't be done.
Justin and the team at King Street look forward to further conversations and explorations of roles in the workplace, and continuing to embrace children-led learning experiences.