---
---
Rebuilding Our Learning Communities
6th December 2021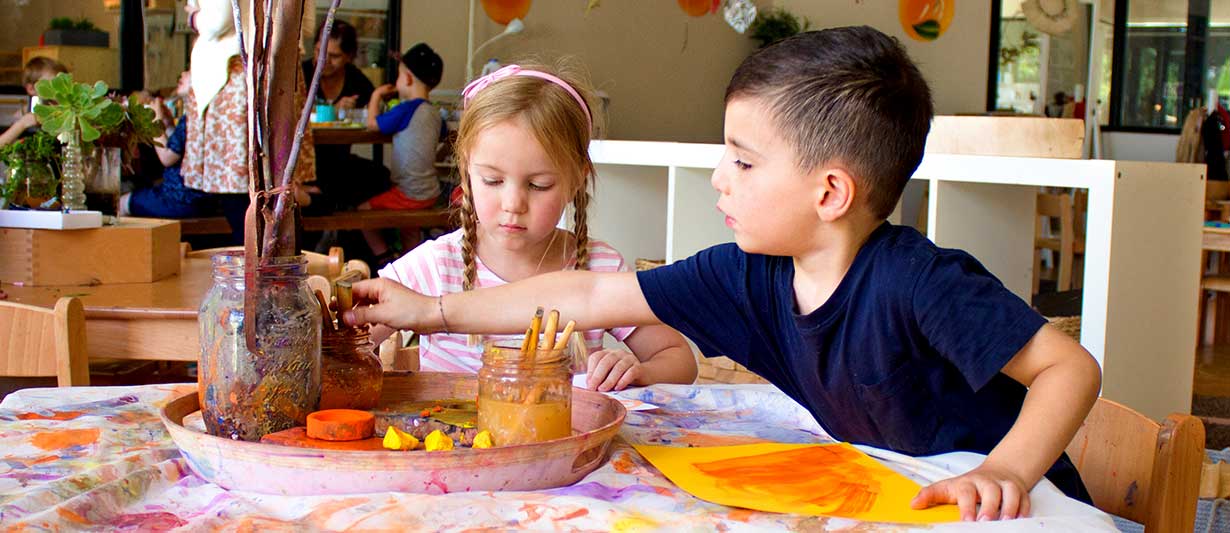 We've missed you: How we're supporting children coming back to care
If the weeks and months of COVID-19 restrictions felt like a lifetime for us as adults, imagine what it was like for children. Throughout their time at the Centre, they've made formed valuable friendships and thrived in a consistent and engaging routine. A short time away from that environment can seem like an eternity.
We couldn't be more excited to be welcoming back children and families as life returns to something like normal. To see those smiles and excitement as they go back to their favourite activities, see their friends, maybe even look forward to the delicious snacks our Chefs prepare, lifts the spirits of everyone in our Centre community.
At the same time, we're thinking about what your family and children have been through. Another change in routine isn't easy, so we're focussing on supporting you through this period and create an environment where the children thrive.
Feeling safe and secure
The first, and most important step, is supporting children to feel safe and secure. We use the words "care and education" a lot and in fact, those words are inseparable. Care is education.
When we create a positive, welcoming room environment, those young, developing brains will be better able to adjust to being back with their friends and in a learning environment. While each child adjusts at their own pace, they will in no time pick up where they left off.
As part of feeling safe and secure, Centres will have more focus on creating connections with children, re-establishing those meaningful relationships and sense of familiarity in their environment, with the educators, and with other children.
This will take time, and every child will respond in their own way. The emphasis during this period is about their social and emotional wellbeing. Through Storypark and Visible Learning displays, you will be able to see your child's progress and we will work with you to support their transition back to the Centre and on to their new learning environment next year.
Building resilience
We can't ignore that for many children and families, the past few months have been tough. As children begin to feel safe and secure being back at their Centre, our Teams will look for ways to support their growth.
This will include inviting them to think about and talk about their emotions. When children learn to recognise and express their emotions in a safe environment, they're learning and practicing the social and emotional skills that build resilience.
Each day our Teams will use activities that support resilience and how they are part of a community. Over time, that sense of belonging is the foundation for other types of learning, because when a child feels they belong, they feel they can be brave and curious in their learning. They can be themselves.
We're all in this together
There is ample evidence that shows that early childhood education programs benefit all children and lay the foundation for future health and happiness and to reach their full potential. For some children, COVID-19 restrictions have meant there's been a gap in their learning and development.
If your child is starting school next year, you're likely wondering about what to do to catch up. We are here to support you to ensure your child is ready and excited about starting school.
Over the coming weeks and months, as we work with children and families to rebuild our learning communities, we can build on that foundation of safety and security to identify the developmental areas we need to focus on.
Activities that support language and literacy, thinking and problem solving, coordination and motor skills, will again be a central part of the learning experience.
It will take time, but we're certain that by working together and supporting children with the fundamentals, we can all use this experience to become stronger, and kinder, communities.
---
Looking for the right Childcare Centre for your Family?
Submit your details and a member of our Concierge Team will be in touch to discuss what you need and how we can help you experience something more than childcare.

We'll be in touch soon.
You May Also Want to Read This