Introducing Guardian's Summer Learning Program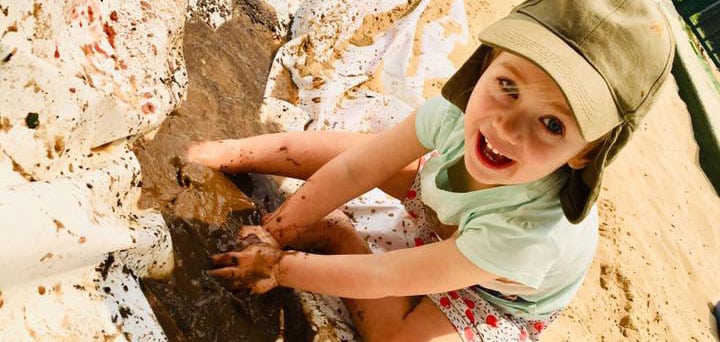 This summer, Guardian Centres across Australia are rolling out their exciting Summer Learning Programs.
Throughout December and January, each Centre is hosting their own bespoke Summer Learning Program, jam-packed with educational and exciting activities to keep children entertained during the holiday months.
From cooking classes to gardening experiences, exciting community excursions to art shows and water play – no two days will look the same.
We spoke to five Guardian Centres about their programs and what's on the agenda this summer.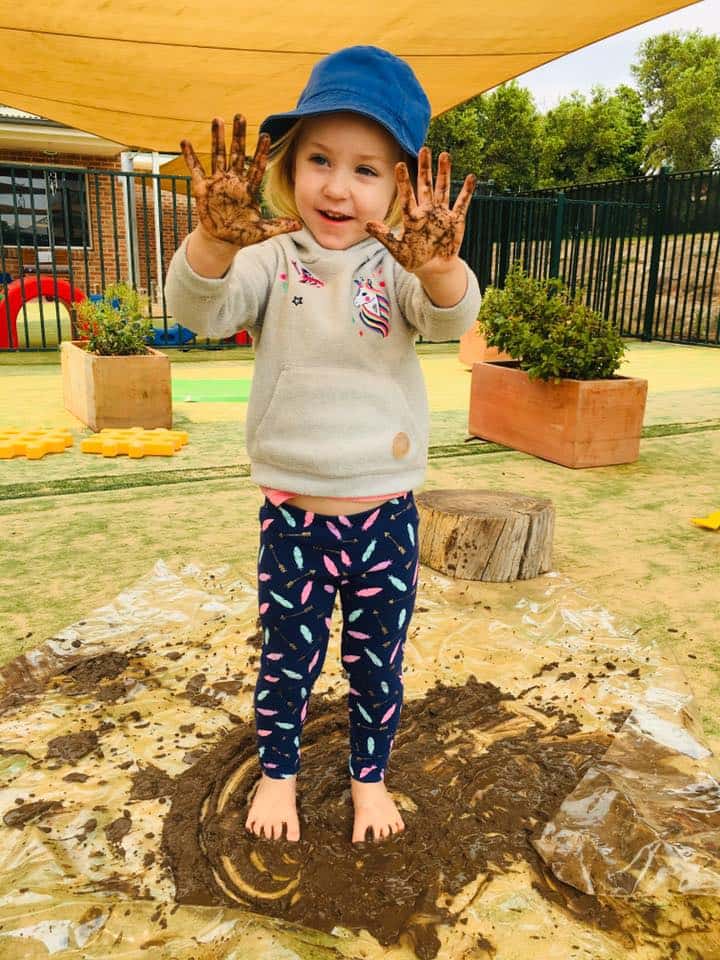 Educational Leader, Bitu shares that the children have been loving the program and are enjoying the opportunity to get outside and explore natural materials.
"We've been organising two to three experiences each day for all of the age groups. This week we had a dedicated mud play day, which allowed the children to do painting, dramatic play and creating landscapes for their trucks and cars. We've also recently completed a clay experience, where the children built plenty of sculptures, and science experiments to further explore topics we've covered this year."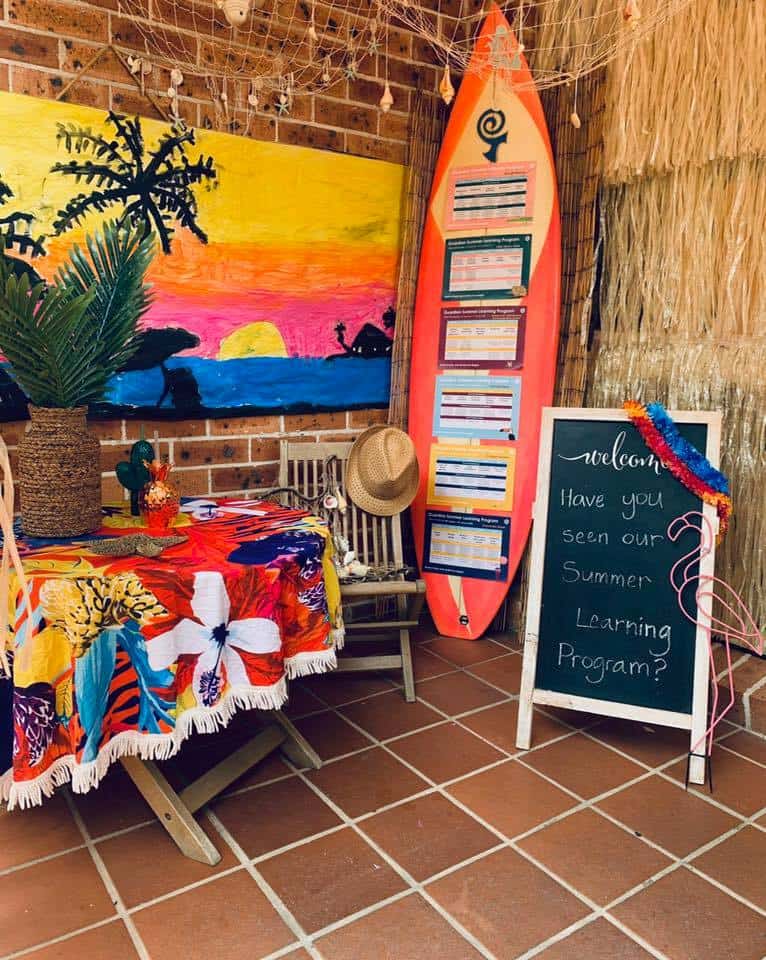 Centre Manager, Rennae, and the team have organised their Summer Program in themed weeks, kicking off with Let's Get Physical, a week of yoga, Zumba, Ninja Warrior and mini Olympics.
"We've had a really great first week so far rolling out our Let's Get Physical activities. We're looking forward to the upcoming themes, Little Masterchef, which will be a week of cooking, Rainbow Week, where we'll experiment with tie dye and colour, Let's Get Messy, Sensory Play, which will explore slime, clay, and mud, It's Beach Weather, focusing on water activities and sandcastle competitions, and Around the World, where we'll explore a different country or culture each day."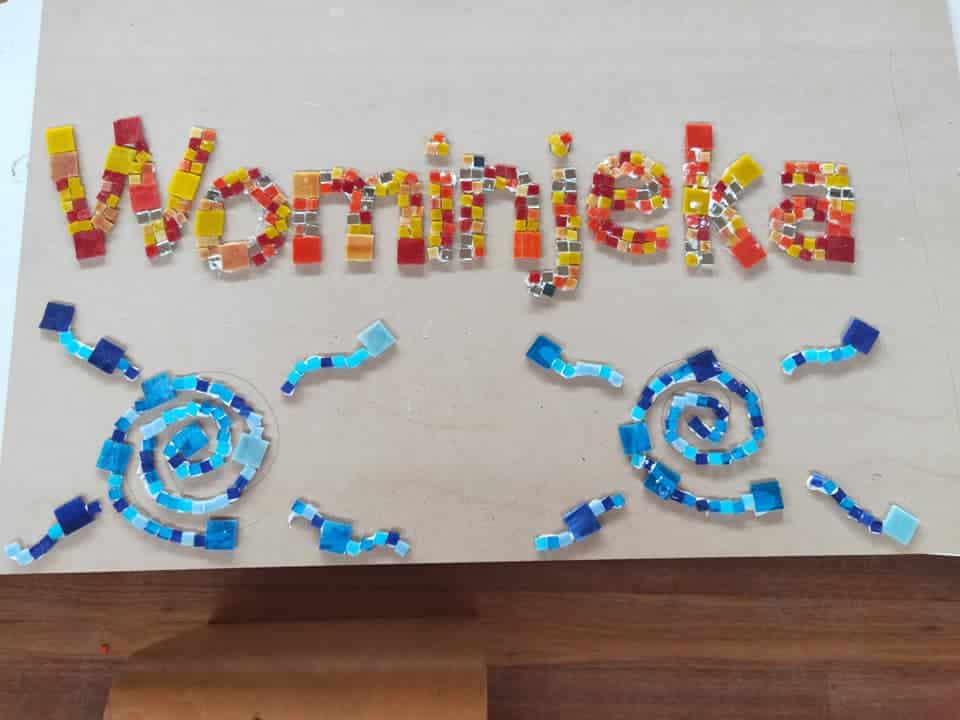 Assistant Centre Manager, Stephanie, shares that the team have developed their program with a different focus each day. In addition to each theme, they're also working on a Centre-wide mosaic project, that reads "Wominjeka" (Welcome).
"Some of the exciting themes we've got planned include, Ninja Warrior, Battle of the Board Games, excursions, Wide World of Sports, Lights Camera Action, The World of Clay, Tropical Fruit Masterchef, The Amazing Race, and Let's Make Movies. We're looking forward to rolling them out over the next few weeks."
Centre Manager, Siobhan, is excited for the Centre-wide art exhibition coming up on January 31st, in addition to their various cooking experiences, messy play and a reptile zoo incursion.
"We've organised art experiences for each week in the lead up to our art exhibition and parent night next month. Parents will be given the opportunity to buy the artwork, with all proceeds going to the Ronald McDonald House in Canberra. The event will also be doubling as a meet and greet night, where we will showcase our planning for Bruce in 2020."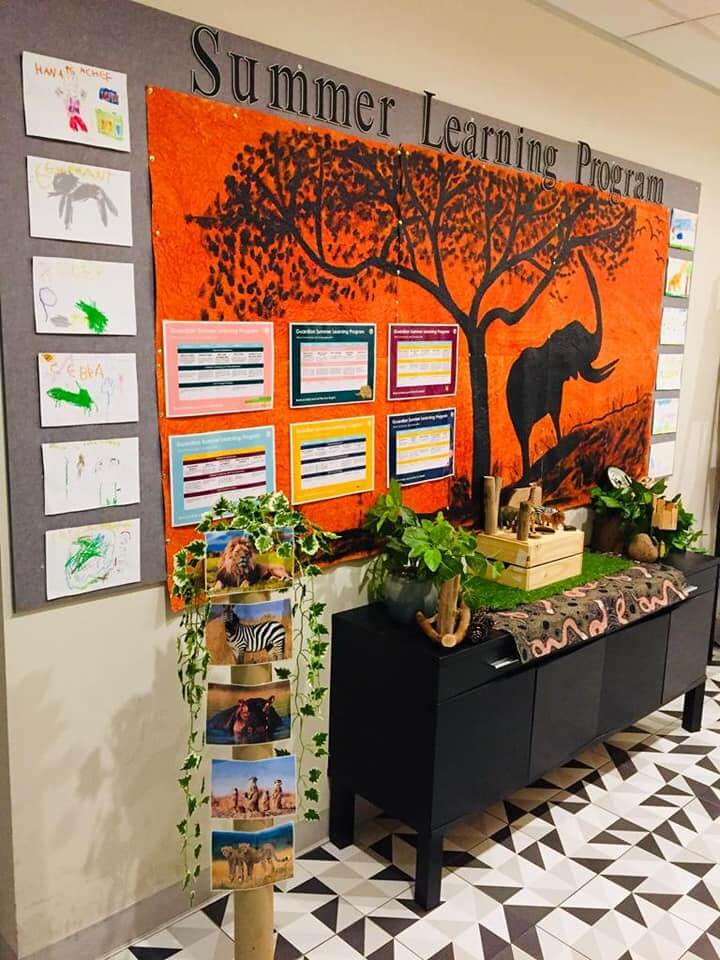 Educational Leader, Taylor, is looking forward to welcoming new families who participate in the program, which is full of exciting experiences and themed days.
"Yesterday we ran African beats, which the whole centre participated in and it was a lot of fun. Two of our Educators have family in Africa and led the experience with musical instruments. We're also looking forward to a crazy hair day, pyjama day, and our upcoming Christmas party with a visit from Santa. There's also a lot of science and construction activities planned, and everyone at the Centre is loving the variety of the program."
How to enrol
For existing families, there's no extra cost for the Summer Learning Program. If you'd like to pick up an extra day during this period to participate in the full program or certain days please check with your Centre Manager as spaces are limited. For new families interested in enrolling, please call 13 82 30 or Find your nearest Guardian Centre.
Looking for the right Childcare Centre for your Family?
Submit your details and a member of our Concierge Team will be in touch to discuss what you need and how we can help you experience something more than childcare.

We'll be in touch soon.