Intergenerational Partnerships: Tree House St Kilda Celebrates Two Years of Program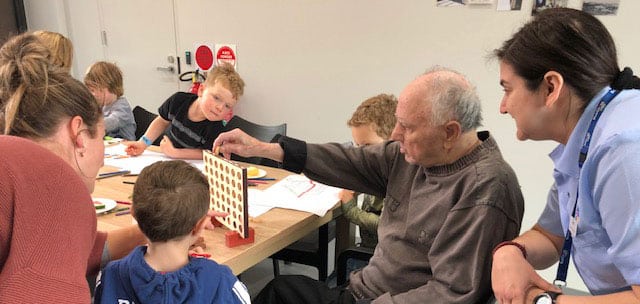 The team at Tree House Early Learning Centre St Kilda are celebrating the success of their recent partnership with a local aged care facility, and two years of their intergenerational program. 
Educational Leader, Brinda, shares details of the program and how the children and residents have bonded.
"We've had our intergenerational program running for around two years now. It's become a gateway to connect with our wider community and bring joy to the residents that may feel a little lonely at times," says Brinda.
"It's also a great way to promote diversity in our community, as some children do not have grandparents around."
"Originally, the focus was on members of the Coral Grove community coming to our centre to interact with the children. This year we decided to shake things up and incorporate excursions to an aged care facility into the program."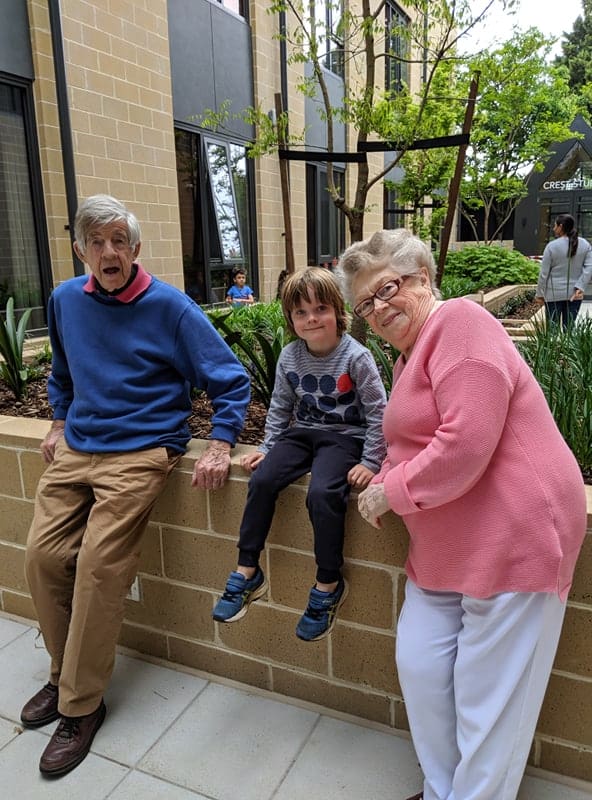 Brinda and the team reached out to the Lifestyle Manager of their local centre to establish a connection. After organising the logistics of travel and completing a risk assessment, the children commenced their fortnightly visits to the residents.
"Before we our first visit, the children had some questions about why the residents didn't live with their families anymore," shares Brinda.
"The Educators had to explain that some of the residents may not have family close by, or that they're there by choice to get support. The children were really understanding and empathetic to their situations."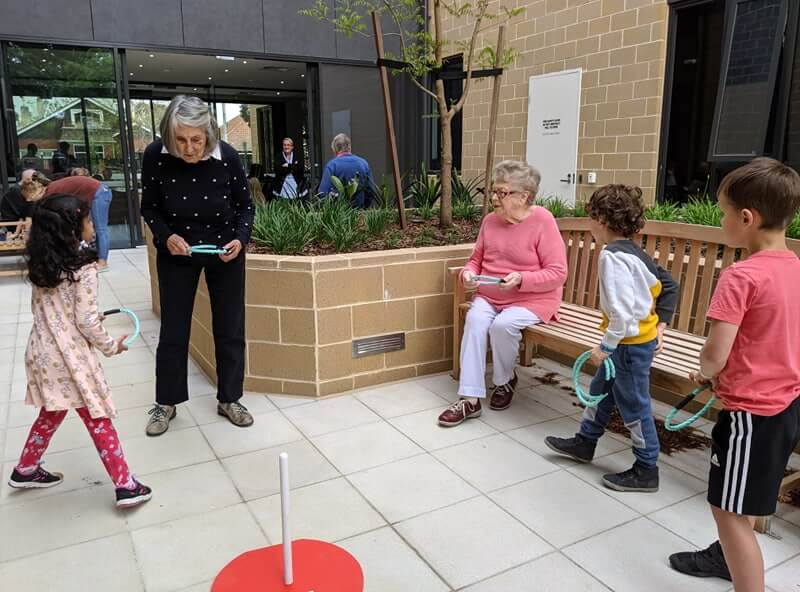 The visits then began without a hitch, and have been a wonderful opportunity for the children to learn and connect with their local community.
"During our visits, the children and residents read, tell stories, play board games, draw and have morning tea together," shares Brinda.
"Relationships have formed quickly and everyone enjoys each other's company. Both the  residents and children regularly talk about their visits throughout the weeks, and always look forward to the next one."
"One resident had stayed in his room for two weeks, but when the children visited, he came out and played with them. That experience is proof that our program makes a difference."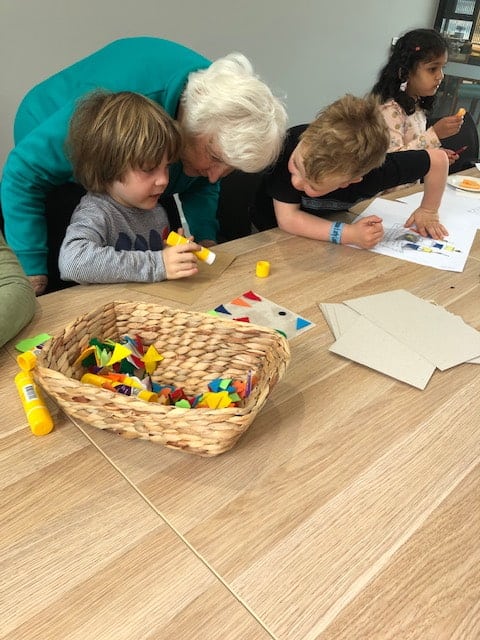 The intergenerational program has had a positive response all round, covering several learning outcomes in the process, including:
Children are connected with and contribute to their world. 

Children develop a sense of belonging to groups and communities and an understanding of the reciprocal rights and responsibilities necessary for active community participation.

Children respond to diversity with respect.
With praise from families and the entire Kinder class participating in the program, Brinda doesn't expect it to slow down anytime soon.
"We look forward to continuing our intergenerational program and partnership with the aged care facility," says Brinda.
"Next up on the agenda is a movie day for the children and the residents. Everyone is really looking forward to it."
Looking for the right Childcare Centre for your Family?
Submit your details and a member of our Concierge Team will be in touch to discuss what you need and how we can help you experience something more than childcare.

We'll be in touch soon.