Guardian Altona North Launch Backyard Kinder Program for Families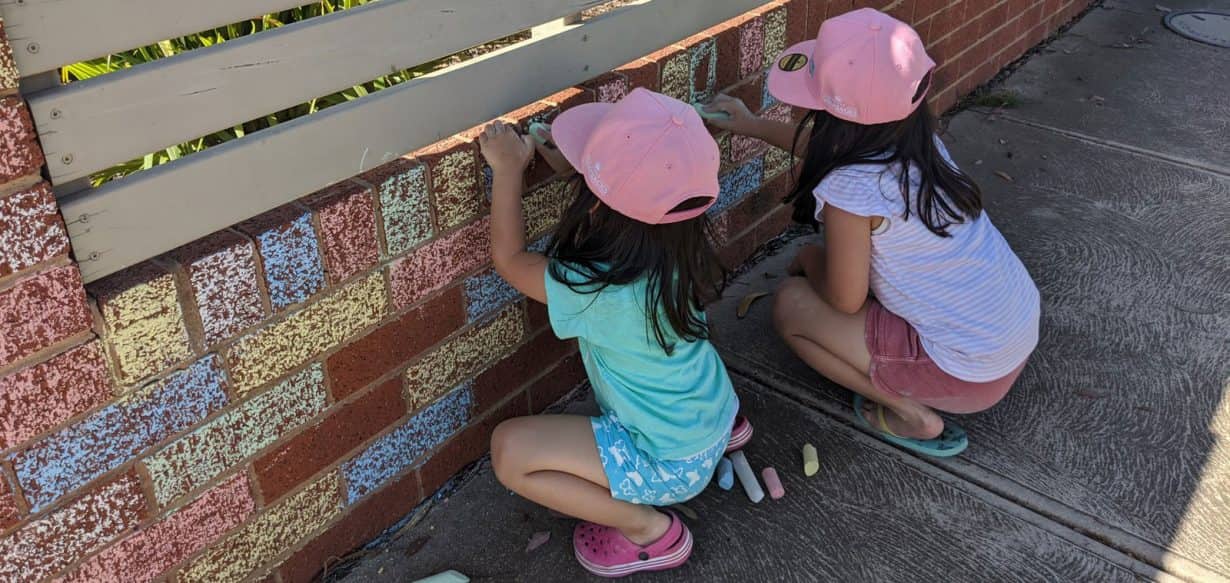 Following on from their community pantry initiative, the team at Guardian Childcare & Education Altona North have launched a Backyard Kinder program for families to enjoy while spending time at home.
"With many of our families having either to stay home or doing voluntary self-isolation, we wanted them to still feel connected and a part of the community at our Centre," shares Educational Leader, Lee.
"After speaking to our families and seeing how they are going, we discovered that they are finding it difficult to entertain their children, all day, every day whilst staying at home."
"I came up with the idea for our Backyard Kinder program after chatting with fellow Guardian Educational Leaders."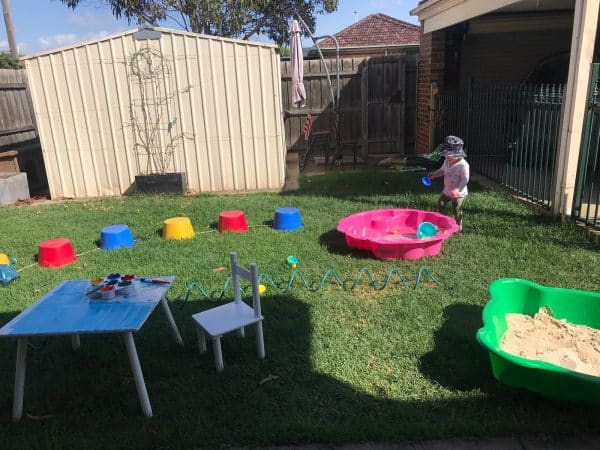 "I shared how I wanted to retain that connection and have our kinder program at home and someone mentioned 'But just in your backyard'. Hence the name, Backyard Kinder."
The Backyard Kinder program caters for children of all ages, from babies up to kindergarten age, with experiences designed to be enjoyed in their backyard either alone or with their families.
The program covers learning areas such as maths, literacy, science, creativity and sports/movement, taking into account the learning development stages of each age group.
"When thinking about how to layout the program, we took inspiration from our Summer Holiday program template," says Lee. 
"The template includes details of the experience, the learning and development areas, and what, if any, materials are needed."
"I managed to bring everything together over a couple of days and then we launched it to our families via Storypark."
Since launching the Backyard Kinder program, it has been welcomed and enjoyed by Altona North's families with children of all ages and abilities.
Babies have been exploring activities such as ice cube painting, water play and bubble chasey, while the older children are exploring their backyards through scavenger hunts, creating nature mandala patterns, gardening, and obstacle courses.
"We've had some great feedback on the program and are seeing photos and stories come through from families every day on Storypark," shares Lee.
"We always knew that we had great connections with our families, but I think this shared experience has enabled that connection and partnership to deepen which we are really thankful for." 
"Many of our families don't have extended families around them for support and so we try to be that for them."
Lee and the team have received a number of messages since launching the program, with families sharing their gratitude for the Centre and the community they've built.
"It's so nice having such an amazing community around it. I feel very blessed to have you ladies around. Feels so much like family." – Catherine
"What an amazing, thoughtful and community-oriented team you all are. Thank you for being a positive example in these hectic times." – Mark
"Such kindness and solidarity! Thank you, so proud and happy to have my daughter in your care." – Naama
Lee and the team look forward to supporting their families further through Zoom calls, Storypark posting, displaying posters on the Centre's fence, and creating a pen pal program.
Looking for the right Childcare Centre for your Family?
Submit your details and a member of our Concierge Team will be in touch to discuss what you need and how we can help you experience something more than childcare.

We'll be in touch soon.