DIY Candle Recipe from Guardian Marsfield's Earth Hour 2020 Celebrations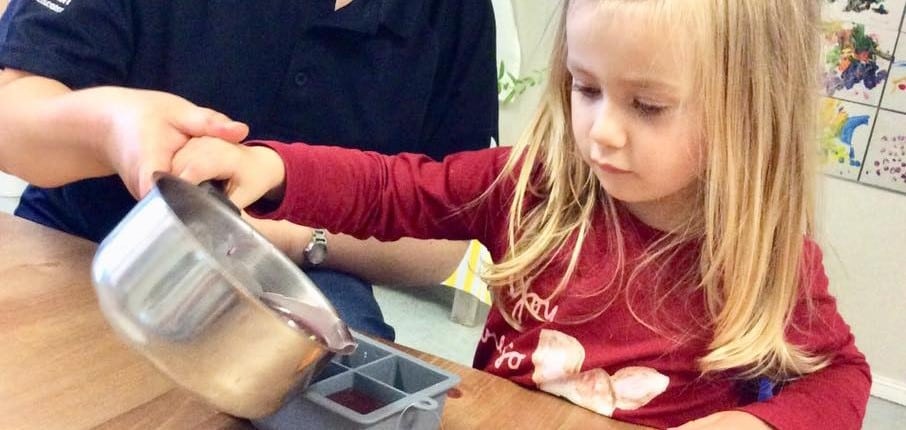 To celebrate Earth Hour on 28 March, the children and team at Guardian Childcare & Education Marsfield created their own candles to use instead of lights.
"During group time, we discussed how we can celebrate Earth Hour at the Centre and at home," shares Lead Educator, Parveen.
"We explained to the children that during Earth Hour, everyone needs to turn off their lights to save electricity, which will in turn benefit the environment."
"The children were intrigued by the idea, but concerned with how they would be able to see in the dark, so we decided to make our own candles so that everyone could participate at home."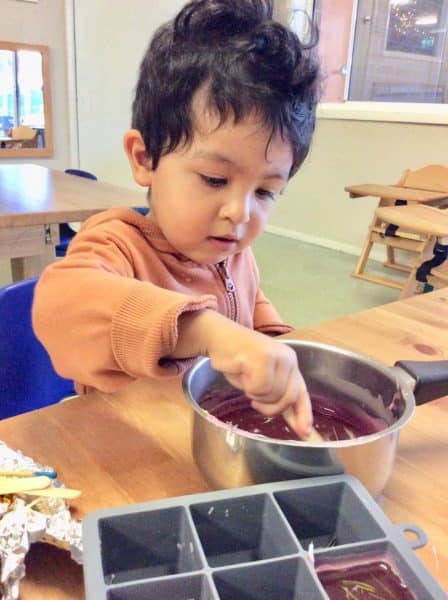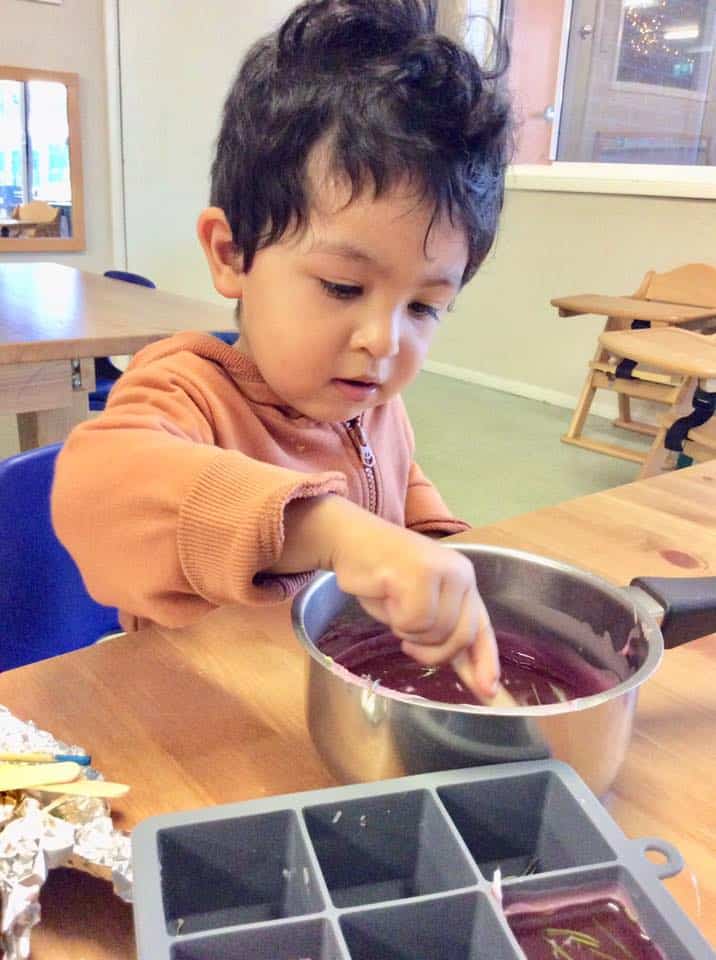 Parveen and her fellow Educator, Anne, orchestrated the candle-making experience, which required little ingredients to complete.
The children used an old candle, some crayons, candle wicks, food colouring and lavender and flowers from the Centre garden, and a large silicone ice cube tray from Kmart to create their Earth Hour candles.
"Making the candles was quite a straightforward process, as we had some old candles in the Centre which we were able to repurpose for the activity," says Parveen.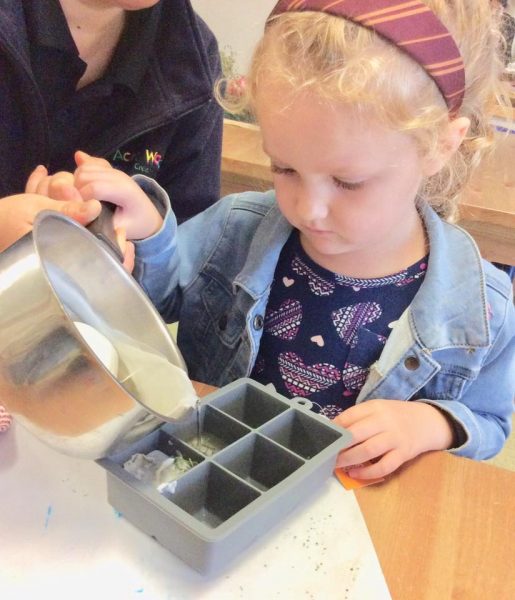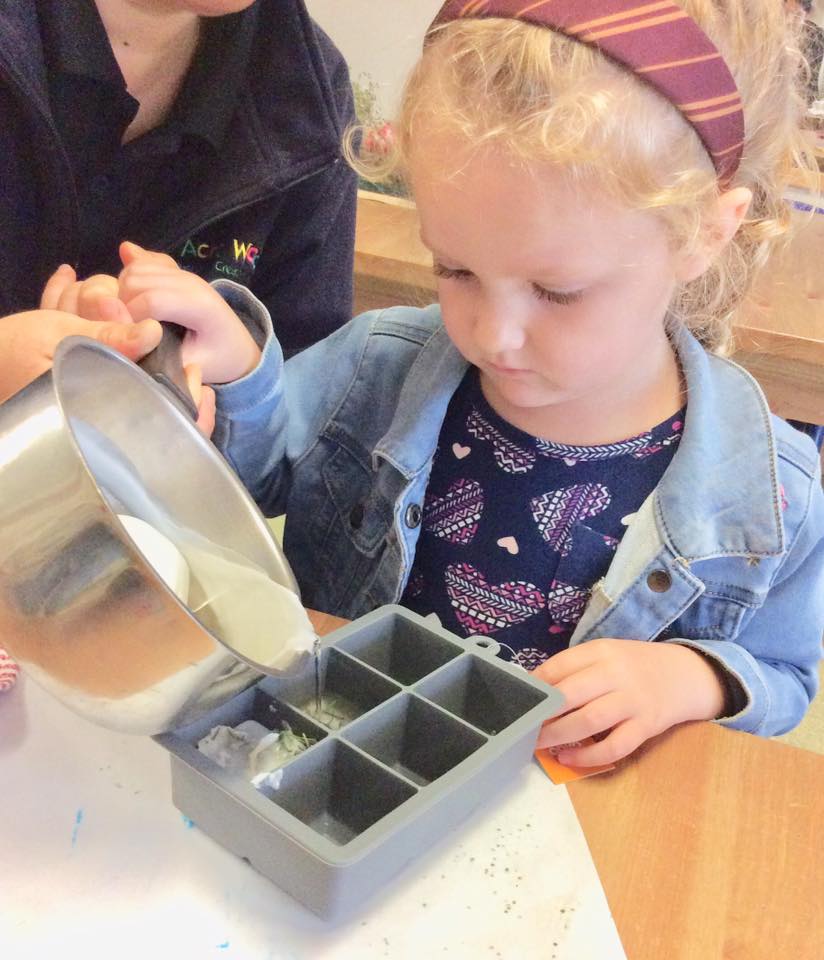 "We added the wax, crayons and food colouring to a pan, and the children watched patiently and observed the wax melt from a solid into a liquid."
"Then the children took turns to pour the wax into the silicone mould and then added wicks in the middle."
During the experience, Parveen and Anne had conversations with children about reusing and recycling materials, the properties of candle wax, and how Earth Hour will help the Earth.
"It was an amazing experience that brought all the children together and sparked some really inspiring conversations," shares Parveen.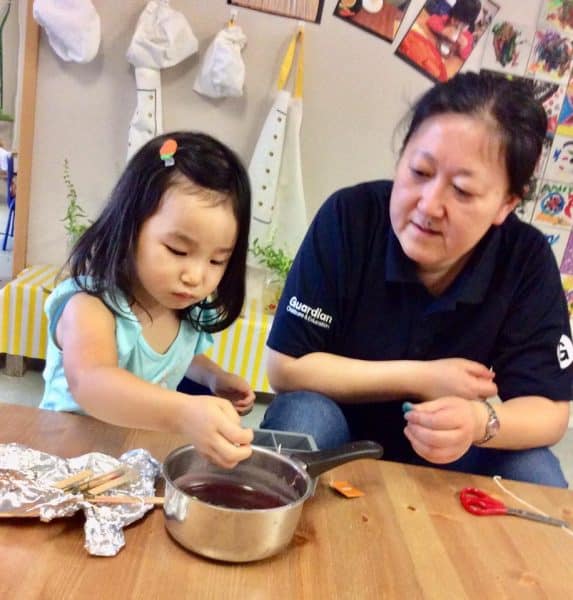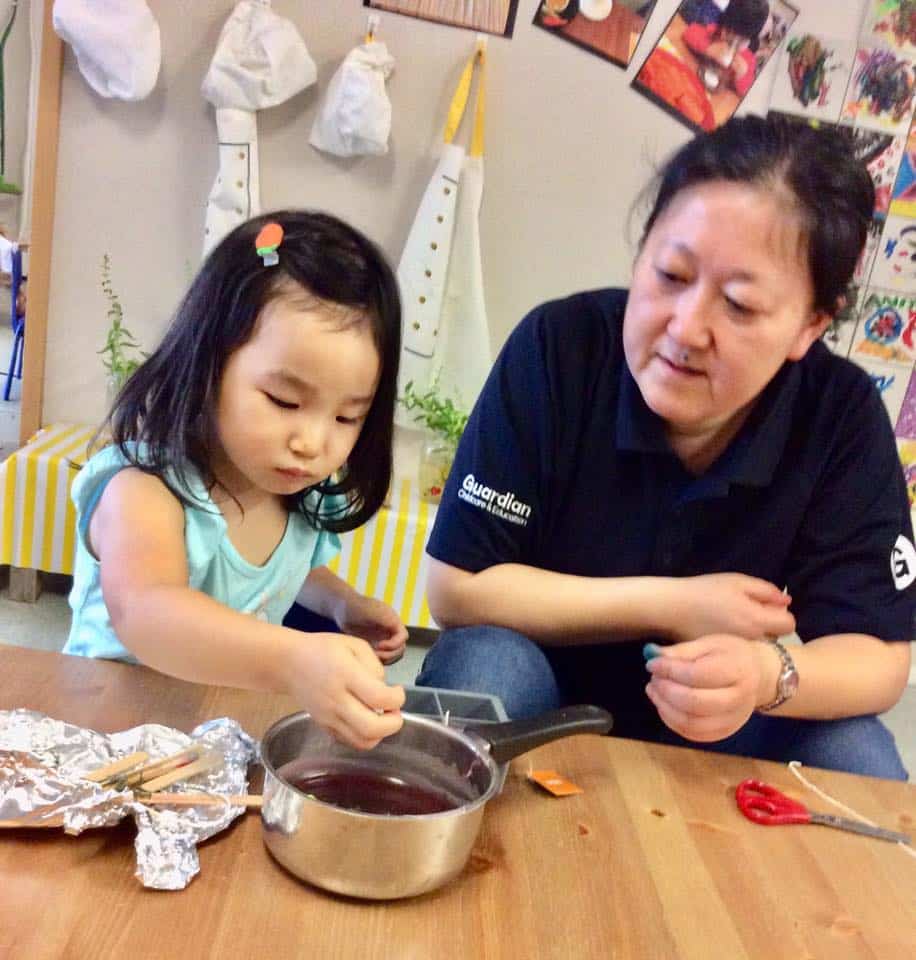 "The children love learning about the environment and were really excited to take their candles home and encourage their families to participate in Earth Hour."
"We had several pictures come through on Storypark over the weekend of the children lighting their candles, which was lovely to see."
Parveen, Anne and the team will continue exploring environmental studies and are planning further Earth Hour inspired celebrations through April.
Marsfield's Recycled Candle Recipe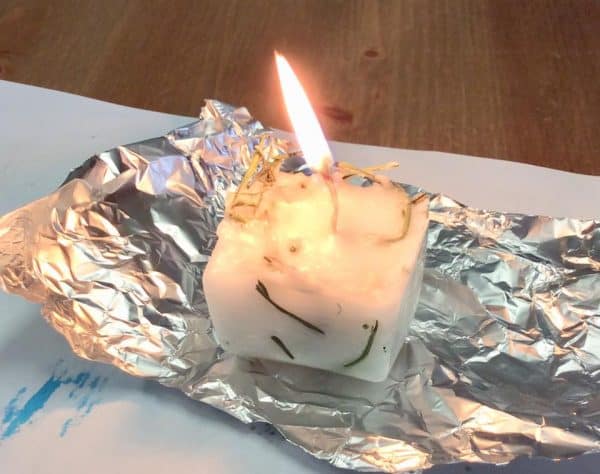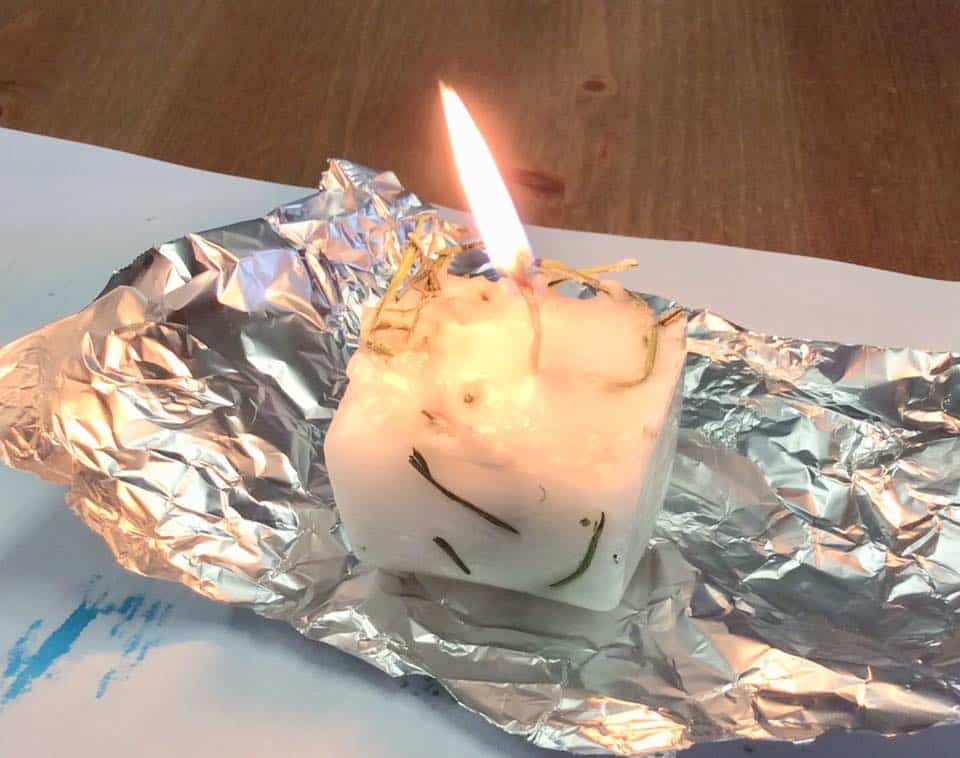 Materials
1 plain pillar candle or candle wax

Cotton thread (to create candle wick)

Broken crayons for colouring (optional) 

Lavender leaves or essential oils for scent

A glass jar or

silicone mould

Saucepan and mixing utensil

Small stick or pencil
Method
Assemble your materials on a clean, flat surface. Add candle (or candle wax) and crayons to a saucepan and cook on a medium heat until both materials are melted through.

Remove the saucepan from the heat and add your lavender, essential oils or food colouring.

Using a little of the melted wax, attach the base of the candle wick to your jar or mould, then tie the top of the wick to a stick or pencil so it stands upright.

Carefully pour the wax into your container and cut the wix from the pencil.

Depending on the type of wax, your candle may take up to 24 hours to cool. Once cooled, remove from silicone container and use as you wish.
Looking for the right Childcare Centre for your Family?
Submit your details and a member of our Concierge Team will be in touch to discuss what you need and how we can help you experience something more than childcare.

We'll be in touch soon.