Guardian Marsfield Explore Garden to Plate with Vegetable Gardens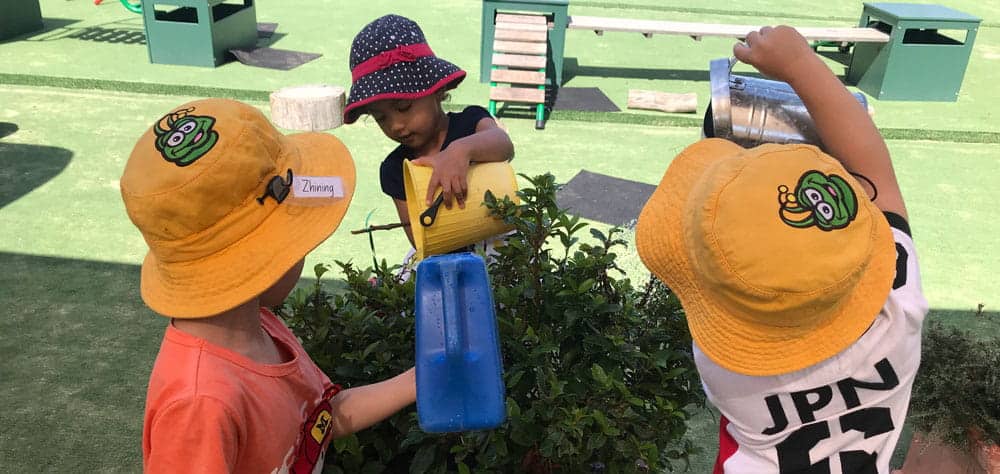 Herbs, vegetables, fruit… Thanks to the dedicated Educators and preschoolers, there's always something growing in the gardens at Guardian Marsfield.
Educational Leader, Bitu, shared details of this season's harvest, the children's responsibilities in the gardens, and how the herbs and vegetables are used at the centre.
"The gardens have been here longer than I have," laughs Bitu.
"I started over a year ago and they were already flourishing when I arrived. Ann, our Sustainability Captain, is always looking for new ways to incorporate sustainable practices into the centre, so setting up gardens was a natural step for us."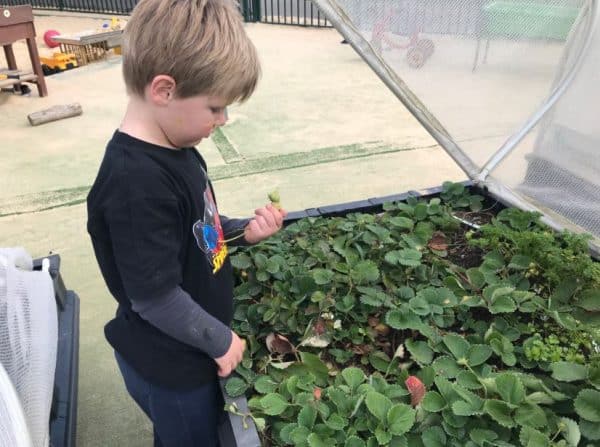 Organised in freestanding pots, the gardens consist of thriving herbs, fruits and vegetables that are changed throughout the year.
"At the moment we have strawberries, lettuce, parsley, chives and rosemary, which were chosen by the children based on what produce would grow best at this time of year," explains Bitu.
"We like to give the children a few different choices, depending on what will grow in certain temperatures, and they get to pick the final selection."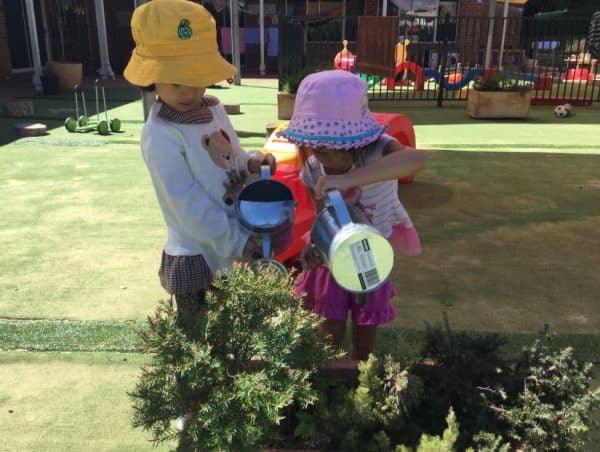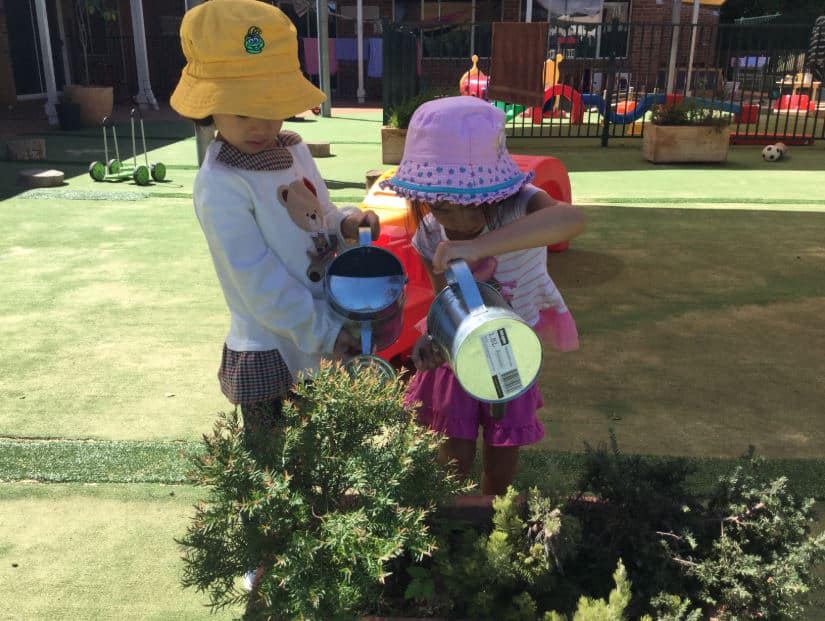 The children at Guardian Marsfield are very involved with the gardens, and love getting out into the yard to plant new seeds and water the herbs and vegetables.
Individual watering cans are used to tend to the plants, alongside a special meter which, when inserted into the soil, tells the children whether the soil is wet or dry. 
"They're really good at looking after the plants and enjoy their time tending to them," shares Bitu.
"So much so, that they've requested we upgrade to full sized garden beds, so that they can dig around and plant more vegetables."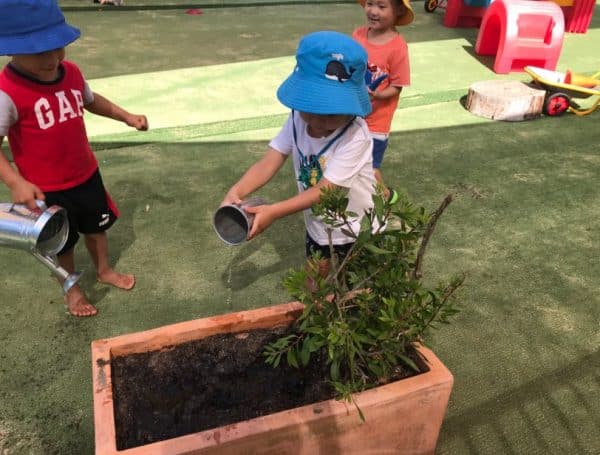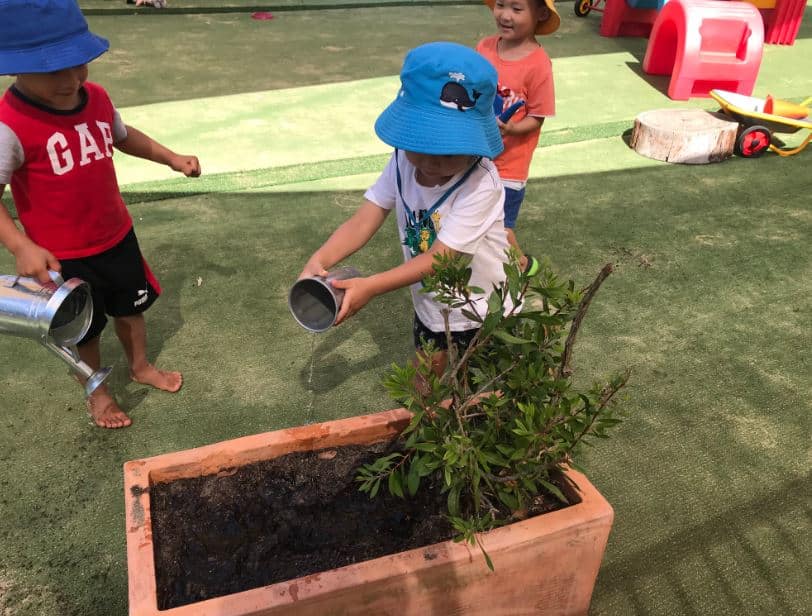 Once harvested, the herbs, fruits and vegetables are used in cooking experiences and to make meals at the centre. Salads, soups and juices are popular amongst the children, with many of them taking pride in eating the vegetables that they've grown.
"We've found that some of the children are more willing to try the vegetables, fruits and herbs because they've grown them," says Bitu.
Outside of the kitchen, the children have really taken to the responsibility and regularly ask questions about the produce.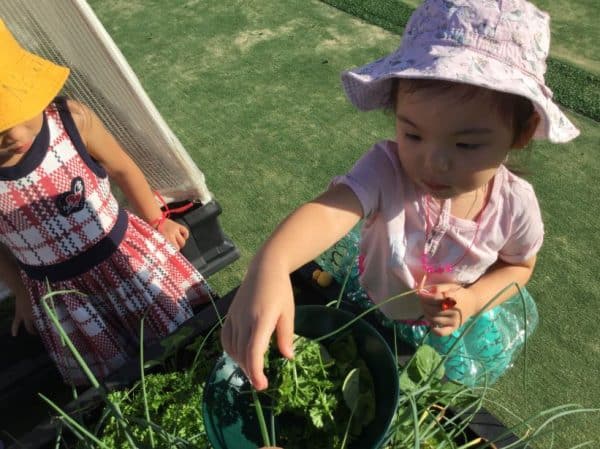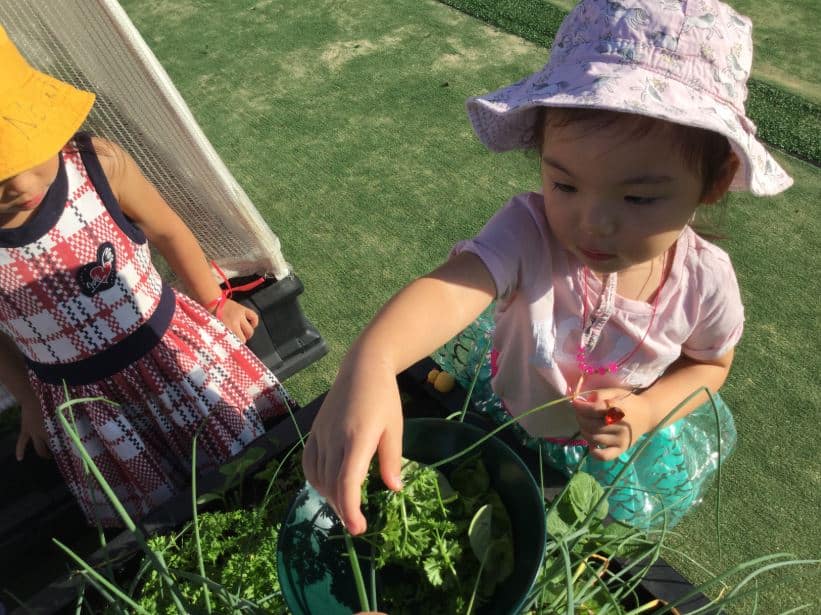 "They ask inquisitive questions like 'why are we planting this veggie at this time of year?' which then leads to a discussion and exploration around temperatures and vegetable growth," explains Bitu.
"Other times they ask us why our centre-grown vegetables are different shapes and sizes compared to ones that they see at the supermarket."
With sustainability at the forefront of Guardian Marsfield's programs and practices, the team are hoping to add a worm farm to the centre, as well as incorporate recycled materials for large scale art displays.
Looking for the right Childcare Centre for your Family?
Submit your details and a member of our Concierge Team will be in touch to discuss what you need and how we can help you experience something more than childcare.

We'll be in touch soon.