Guardian St Kilda North Share the Love with their Community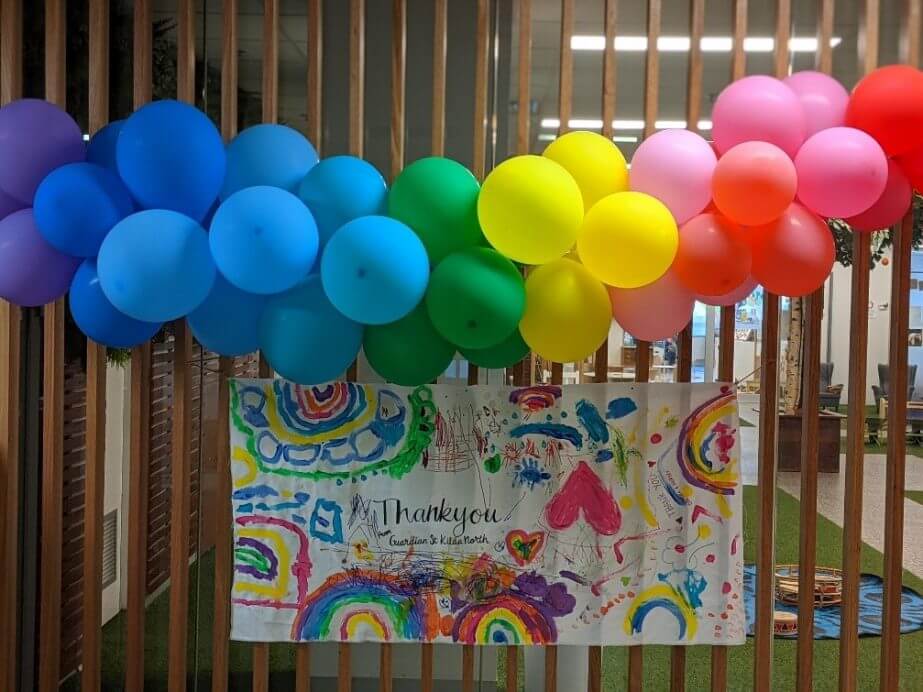 Over the past few months it has been more important than ever that we show appreciation and gratitude towards those who work tirelessly to keep our community healthy and safe. Encouraging children to learn the importance of saying thank you – and ways in which we can do this –  was the reason Guardian St Kilda North embarked on a whole-Centre appreciation project.
In preparation, educators engaged in brainstorming and group discussions with the children to decide on the best ways to express our gratitude.
To bring hope and light to our community during these uncertain times we decided as a centre to incorporate rainbows as the theme of our project. This also ignited the children's curiosity and interest in rainbows!
"We are painting the rainbow for the doctors and nurses because they help us,"

Alia, 4
The children used a variety of mediums and materials to represent their creative ways of saying 'thank you'.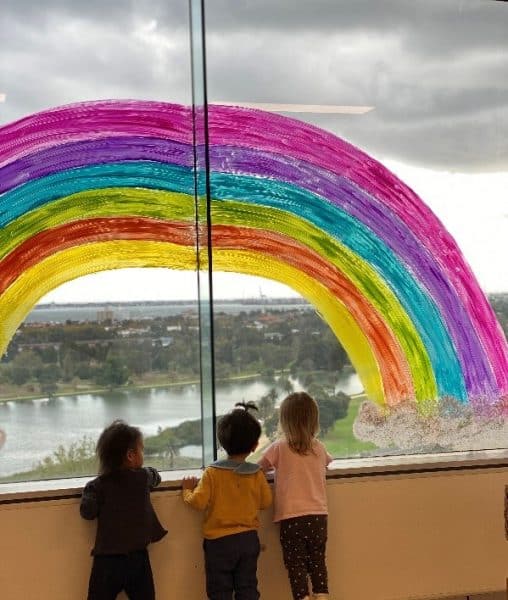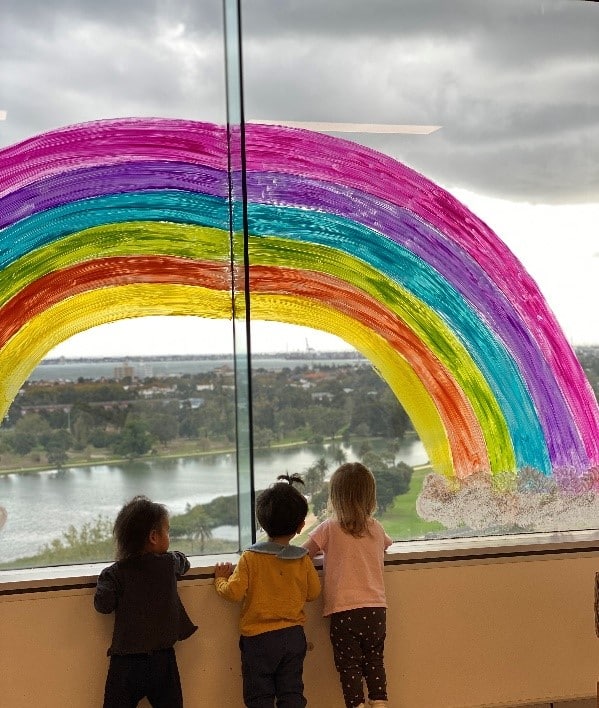 Working Together
Our Centre Thank You banner was a group effort to show our appreciation to local community workers.  Throughout the project journey the children were encouraged to explore their creativity and self-expression to create meaningful ways of showing appreciation for the community. Connecting with the local community and learning the importance of saying thank you is essential in encouraging children to develop positive social skills such as empathy and appreciation, as well as a strong sense of connection.
"Wow, Rainbow!" Hunter, 2

"I can see blue, pink!" Mila
Donating our Creation
We were so proud to donate our rainbow Thank You banner to the local Police at Prahran Police Station. We hope that it can spread some light and hope to everyone who sees it!
"The Police & Doctors make sure we don't spread the virus," Ari, 4

"It's good to say thank you," Franki, 3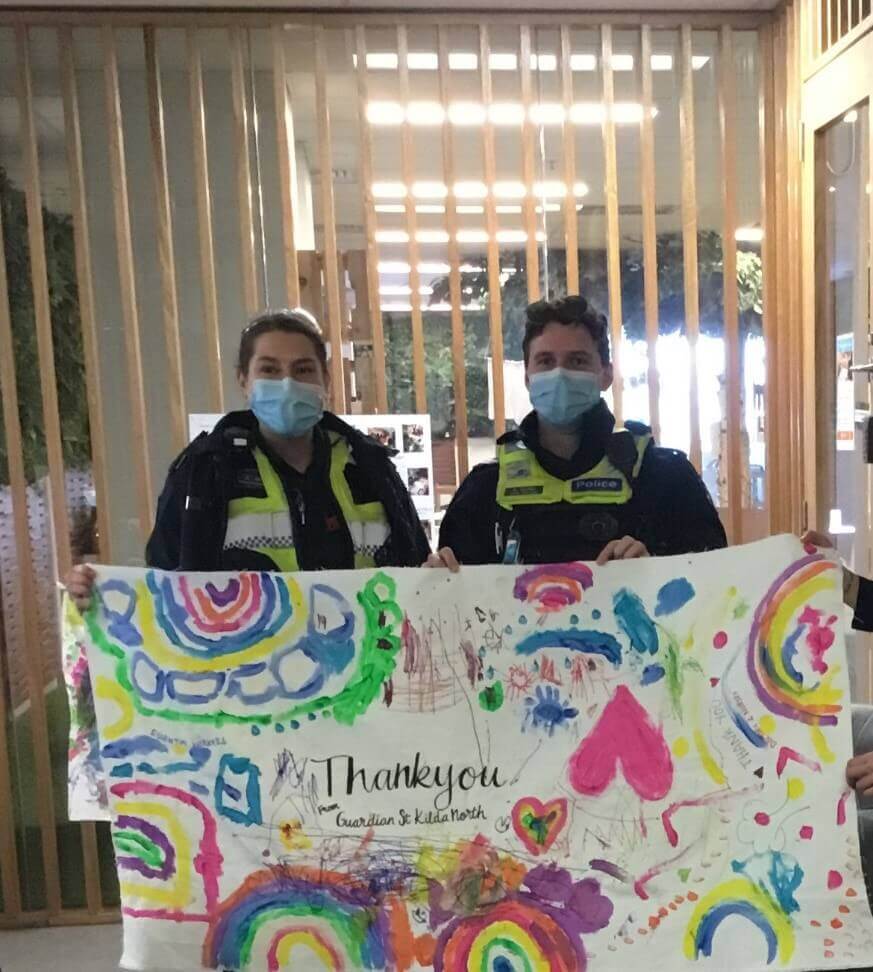 Looking for the right Childcare Centre for your Family?
Submit your details and a member of our Concierge Team will be in touch to discuss what you need and how we can help you experience something more than childcare.

We'll be in touch soon.