Children at Guardian St Kilda South Explore Bushfires Through Role Play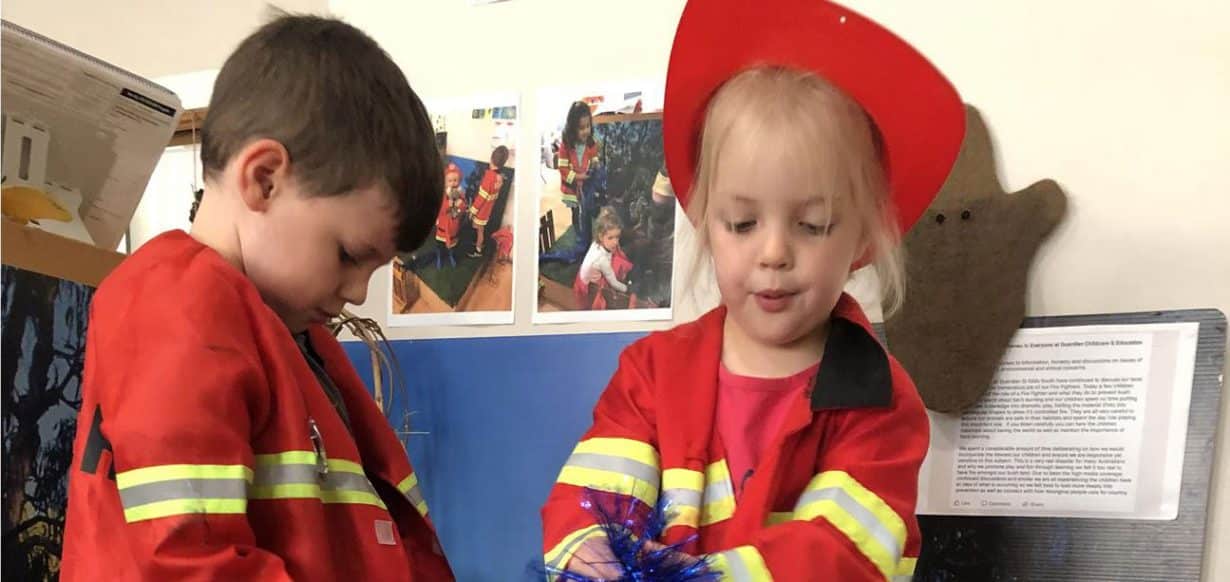 As fires continue to burn across the country, our Guardian Centres have been approaching the crisis with the children in a variety of ways. At
Guardian Childcare & Education St Kilda South
, the Educators have incorporated local heroes, firefighters and bushfires in their curriculum.
Here, Early Childhood Teacher, Kendall, reflects on the experience and how the children have been tackling big issues through role play and discussions. 
"This month we have been focusing on the learning outcome of: children having access to information, honesty and discussions on issues of social, political, environmental and ethical concerns.
The children at Guardian St Kilda South have continued to discuss our local heroes and the tremendous job of our firefighters. 
Today a few children learnt about the role of a firefighter and what they do to prevent bushfires. We learnt about back burning and the children spent no time putting their new knowledge into dramatic play, folding the material (fire) into rectangular shapes to show it's controlled fire.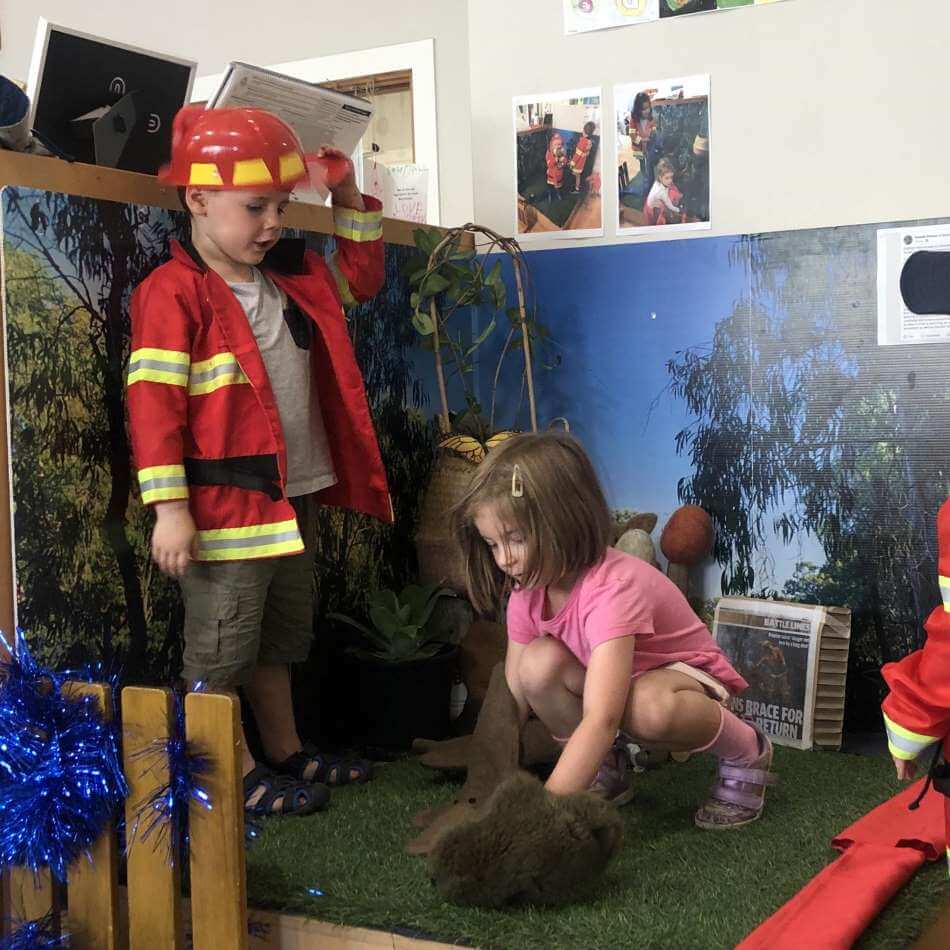 They were all very careful to ensure our animals were safe in their habitats and spent the day role-playing this important role. In a recording taken of the experience, the children celebrated saving the world and discussed the importance of back burning.
We spent a considerable amount of time deliberating on how we would incorporate the interests of our children and ensure we are responsive yet sensitive to this subject.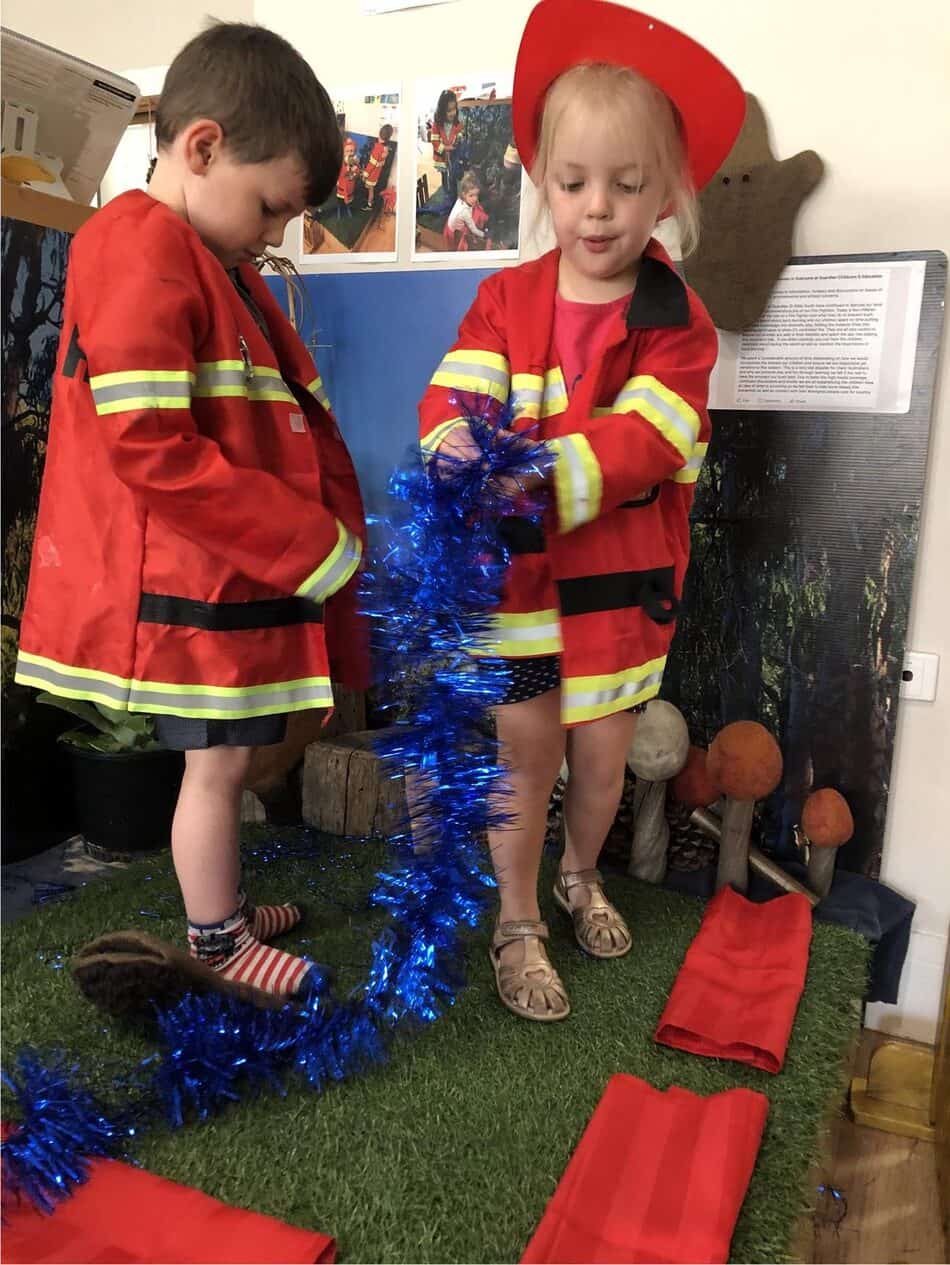 This is a very real disaster for many Australians and while we promote play and fun through learning, we felt it too real to have fire amongst our bushland. 
Due to the high media coverage, continued discussions and smoke we are all experiencing, the children have an idea of what is occurring so we felt best to look more deeply into prevention as well as connect with how Aboriginal people care for the country."
Looking for the right Childcare Centre for your Family?
Submit your details and a member of our Concierge Team will be in touch to discuss what you need and how we can help you experience something more than childcare.

We'll be in touch soon.