Children at Guardian Daw Park Pot Plants for New Croydon Park Centre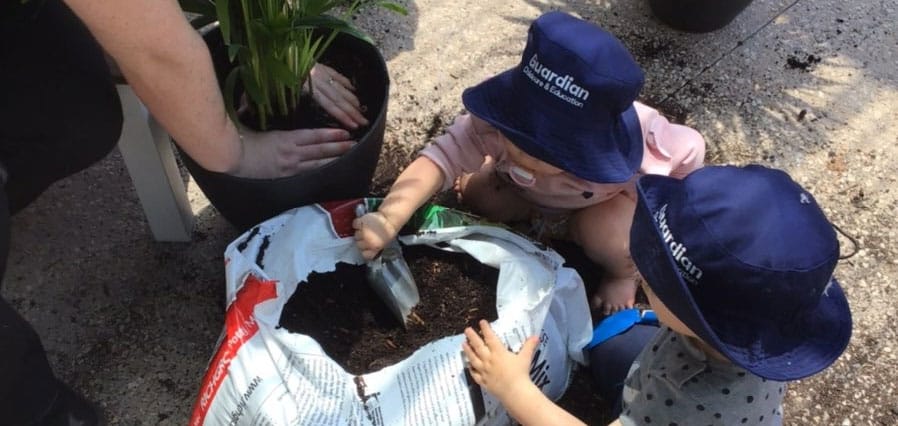 Expanding on the children's curiosity of all things green, the team at Guardian Childcare & Education Daw Park recently organised a special group experience to pot plants for their neighbouring Centre, Guardian Croydon Park.
Assistant Centre Manager, Emma, shares details of the experience and how the children are exploring the environment and plant care in their curriculum.
The children at Daw Park are active participants in the Centre's sustainability program, and enjoy caring for the gardens and planting herbs and vegetables, which are used in cooking experiences and meals.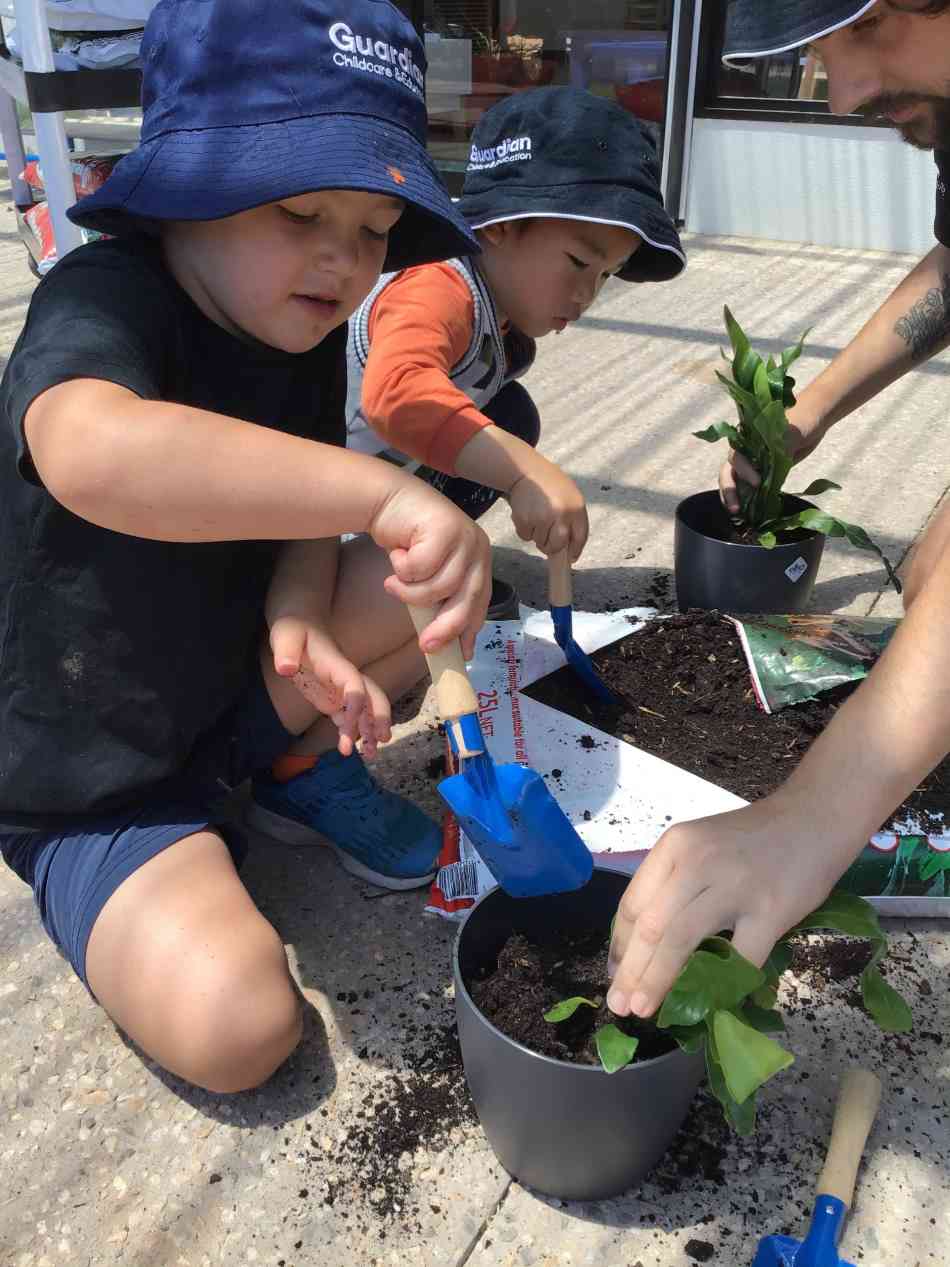 "So far, we have planted tomatoes, capsicums and baby carrots, and plan to plant basil, coriander and parsley," says Emma.
"We have been exploring the life cycle of plants, and our gardens are a fantastic opportunity to see what happens right from the start."
"Since our first day of operating, the children have had a very high interest in the natural environment, and it's resulted in some fascinating discussions and learning experiences across the Centre." 
"That, combined with our team's passion for supporting their community, led to the idea of potting plants for the new Guardian Centre in Croydon Park."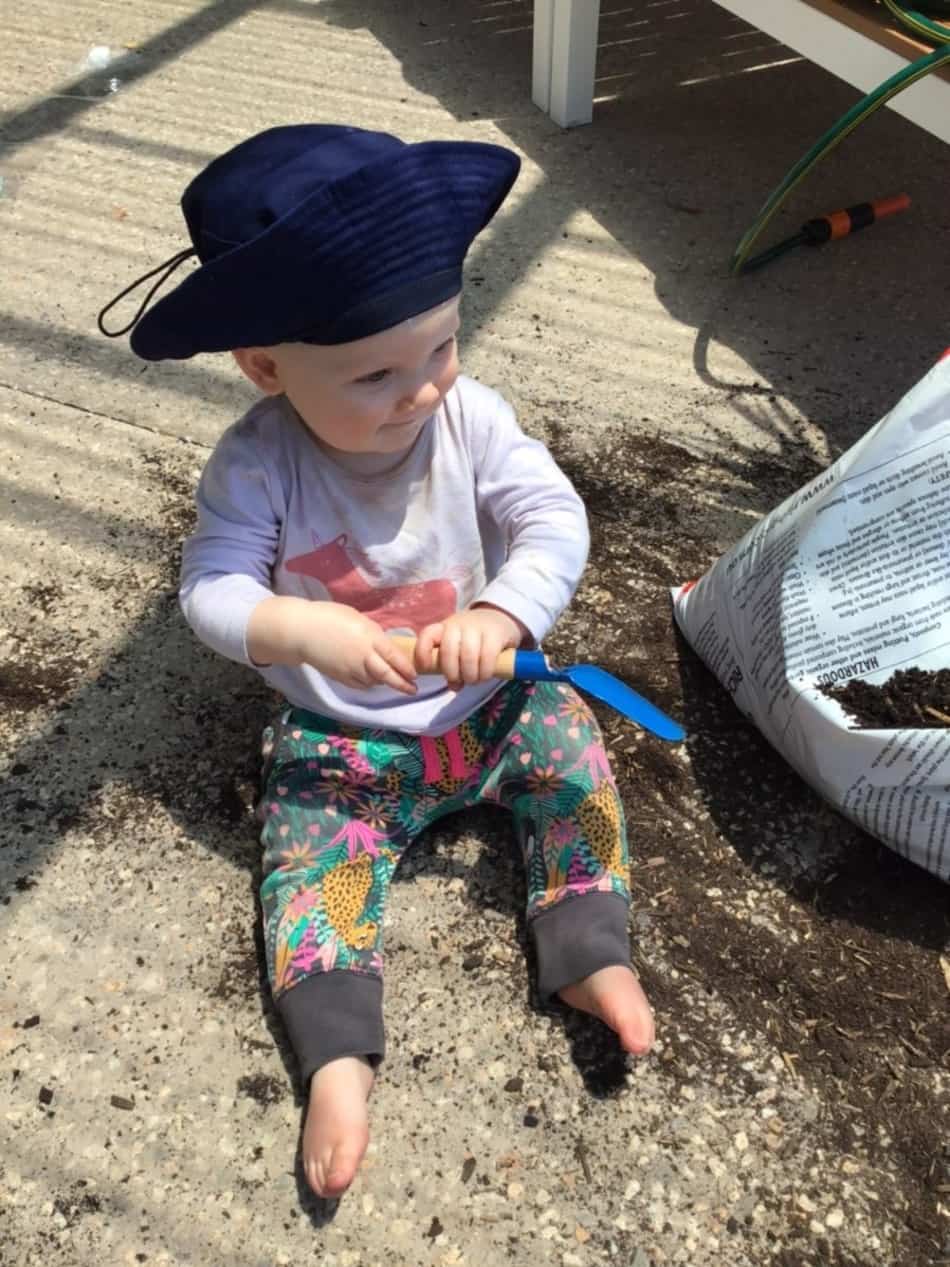 As a new service, the Daw Park team spent many hours researching non toxic and sustainable indoor plants, and were delighted to put their knowledge to good use in a Centre-wide experience that gave back to the Guardian community.
The experience saw children from all age groups come together to get their hands dirty and bond over a mutual love of the environment.
"The children were highly engaged and worked collaboratively throughout the experience. They were so proud of the final result too," says Emma.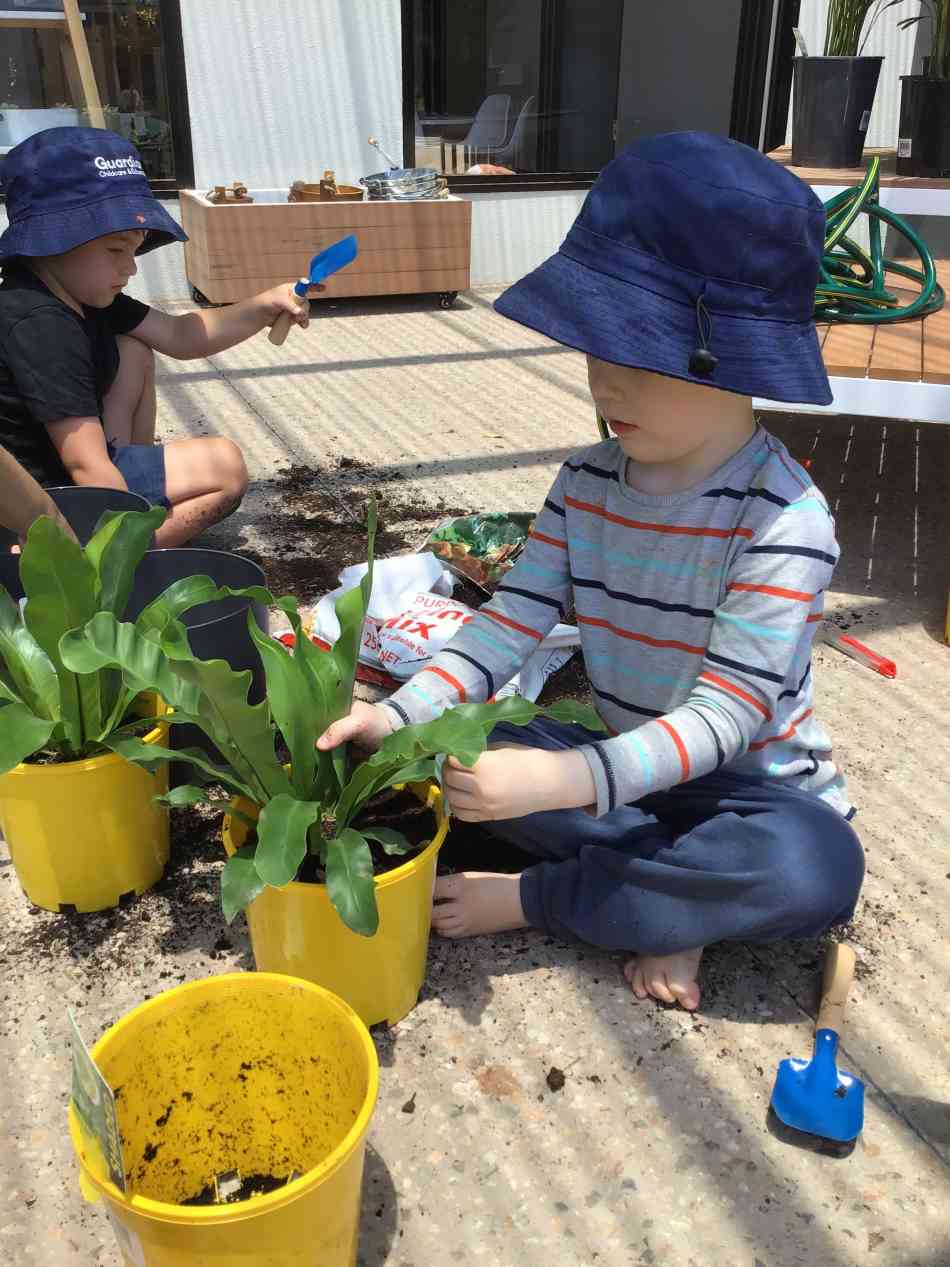 "It was lovely to see the older children supporting the younger age groups and helping them as they extended their fine motor development during the experience."
"We had great feedback from the families too. They love the idea of the children being completely responsible for these plants, as it gives them a sense of ownership and belonging to the Centre."
Emma and the team continue to explore sustainability and gardening with the children, who are excitedly monitoring their vegetable seeds as they grow.
Looking for the right Childcare Centre for your Family?
Submit your details and a member of our Concierge Team will be in touch to discuss what you need and how we can help you experience something more than childcare.

We'll be in touch soon.