Book Week 2020: Celebrating the Joy and Magic of Storytelling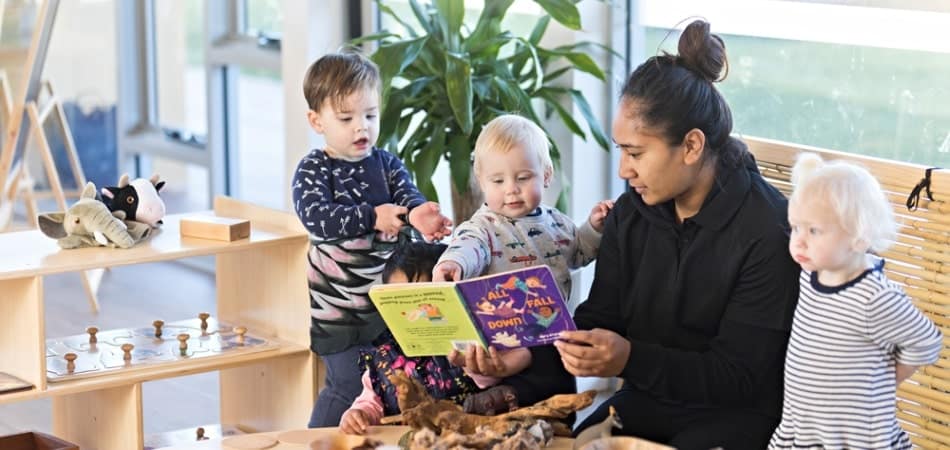 Book Week 2020: October 17-23
Each year since 1945 the Children's Book Council of Australia has brought children and books together across Australia through Book Week. 
We're sure many of you have fond memories of dressing up as your favourite storybook characters at school to celebrate Book Week – but at Guardian, Book Week is about more than just dress ups (although we love that too!)…  
The theme this year is

'Curious Creatures, Wild Minds'
.
We find rich connections with reading, which engage and inspire children. We know that the foundational understandings key for reading begin even before birth, and that children learn to read and write through connections, relationships and by being in their community. Many rich and connected experiences with stories and storytelling sharpen our children's brains to reading. And these experiences build a deep love for books which they may carry into adulthood. 
It's about the joy of reading and storytelling, as opposed to reading being another task or duty on the daily to do list. Reading to your child is a chance for uninterrupted quality time, where you can share moments of magic and imagination. You may even find yourself reliving cherished childhood memories as you flick through the pages of some of these wonderful books. 
Well-known children's picture book author, Mem Fox, describes the difference between reading as a love and reading as a duty: 
"It's about good books and stories creating a bond that itself creates language and literacy through the endless, expressive shared reading aloud experiences of old and new favourites. It's about deliciousness, not duty." 
Children need to hear many, many books read aloud before they begin to read themselves – and quality book choices are really important. Books that can be read and read and read until they become familiar friends.  
That's why at Guardian we have curated Reading Lists that include books appropriate for each age group. They feature rhythm, rhyme and repetition, which are key building blocks for learning to read – they allow your child to predict what comes next and recall the story they come to know so well. You'll even see you child begin to "read" along with you in time, and with increasing independence.  
And the good news is, it's never too early or too late to start reading with your child. 
The books on our lists have been hand-picked by the Guardian Curriculum Team because when read aloud these types of books support your child's developing early literacy. Here are the links to our age-specific Reading Lists – I'm sure you have many of these on the bookshelf at home! 
Plus, on our Learning Exchange we have readings of many of these well-loved and well-thumbed titles. So we encourage you to have a look, have a listen and get into the spirit of Book Week 2020: Curious Creatures, Wild Minds. 
So, this Book Week we urge you to look beyond the costumes and the theatrics, and instead focus on what Book Week is all about – creating a joy of reading and storytelling that will help your child develop their literacy and build beautiful memories along the way. Happy reading! 
Looking for the right Childcare Centre for your Family?
Submit your details and a member of our Concierge Team will be in touch to discuss what you need and how we can help you experience something more than childcare.

We'll be in touch soon.