Newstead Celebrates Their First Birthday!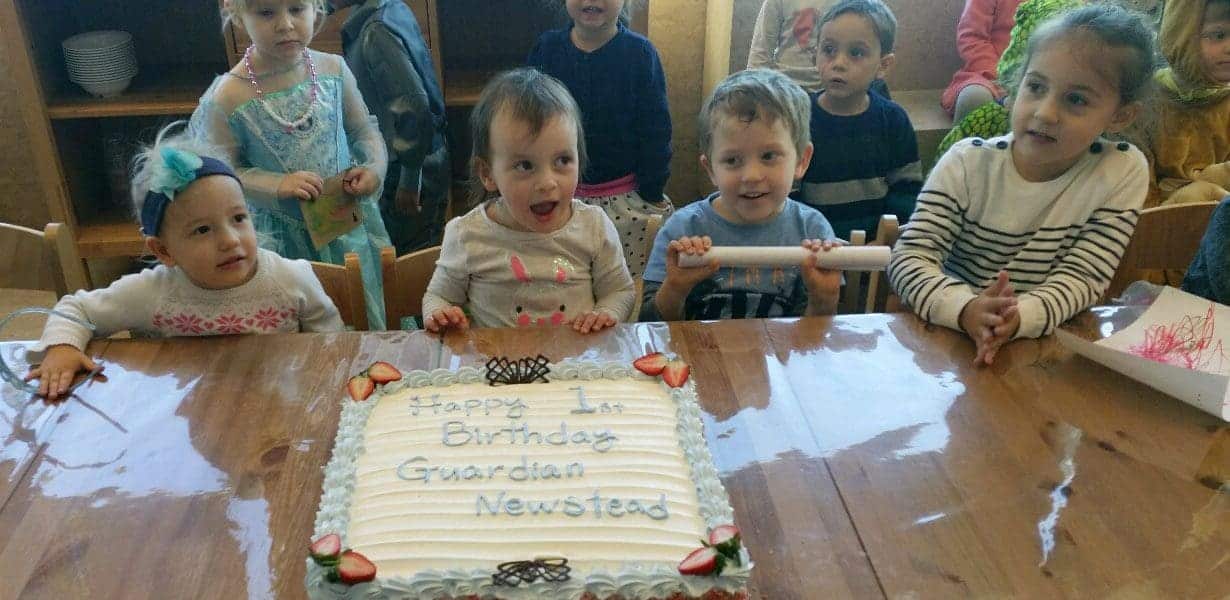 Turning one is a big deal. On Tuesday 6th June Guardian Early Learning Centre – Newstead celebrated its first birthday. And what a party it was! There was (of course) birthday cake, party hats and balloons as well as some canvasses out the front where parents wrote birthday messages. The children were busy decorating cupcakes and played party games throughout the day.
Centre Manager Melissa Hunt and Educational Leader Amanda Duncan have both been at the centre since the beginning and share with us some reflections on the past year at Newstead.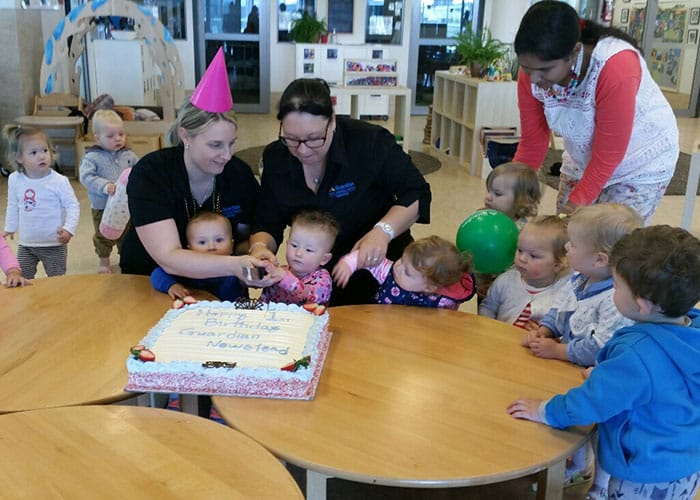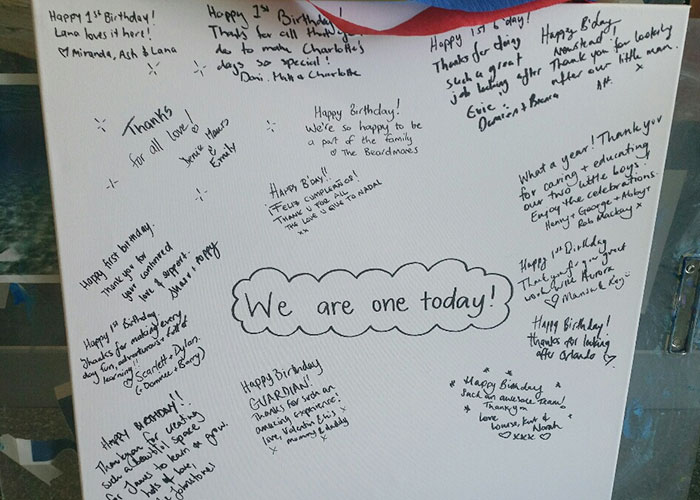 On the week of June, the 6th we opened our doors to 16 families. Now 1 year later, we have we have 137 families that attend our centre. Our relationships with our families are strong and we pride ourselves on building and continually developing these relationships. The journey this year has been one of growth throughout our community here in Newstead.
As the Centre Manager, I have watched our centre grow in to an amazing learning space where the children are happy and engaged throughout the day. The educators have been the key to our growth here at Newstead with their nurturing and caring ways they are the cornerstone to our success.
It has been an amazing year and we are excited to celebrate our first birthday with our amazing families and children that support us each day of our journey.
Melissa Hunt, Centre Manager
---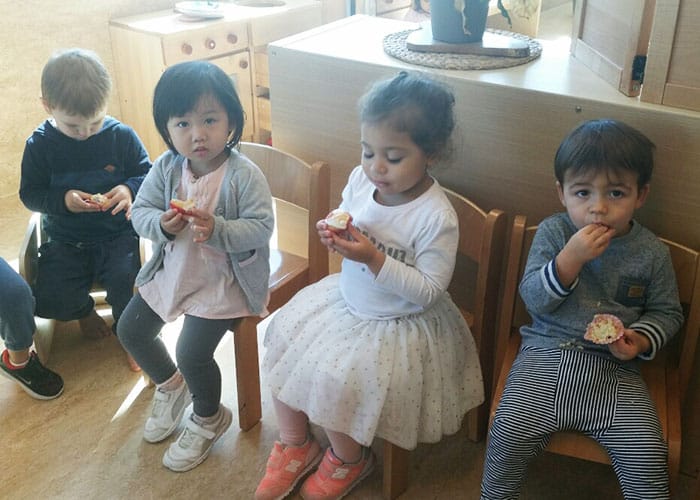 We are a proud happy family here at Guardian Newstead.
What a journey it has been over the last year, and a positive one at that. We remember preparing our centre with our small team of six staff, unwrapping the toys, and designing our inside spaces. After two weeks setting up we were ready for the big day. We started off with a very intimate two groups of children. Settling us in and settling the children into the space was a gradual process as more and more families started each week. We are blessed to have many of these families still sharing their journey with us.
As our role grew, so did our educator team. From six educators to the now a strong team of 24. With our shared passion of respect amongst our team, and as a cornerstone of our philosophy, we are proud to provide a loving, caring, and stimulating environment. Our Visible Programme is one that is always evolving. Through following the children's interests, we plan and provide for multiple learning experiences to extend children through investigation and research. This prepares our children with the 21st Century skills they will need for the jobs that are yet to be created in the future.
We are proud of how far we have come on this journey and believe that it is a never ending one. To provide the best for our children and families we must continue to strive for the best.
Amanda Duncan, Educational Leader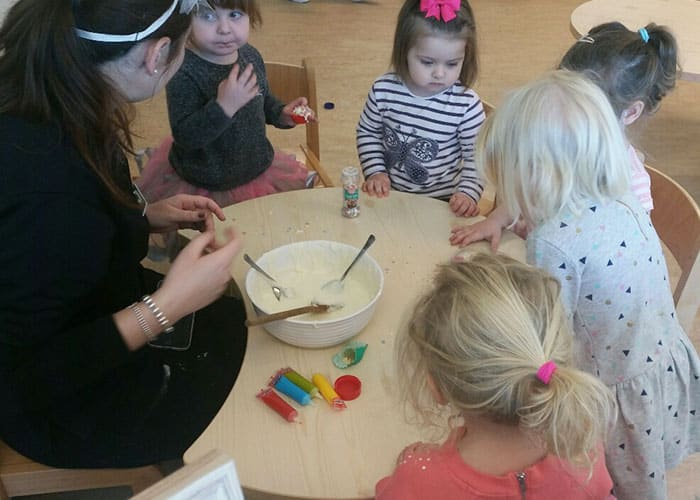 Learn more about Guardian Early Learning Centre – Newstead
Guardian Early Learning Centre – Newstead is a bright and light-filled centre with a team of caring early education professionals. At this childcare centre in Brisbane, children are cared for and supported while they learn and grow. To see this amazing centre for yourself, book a tour here.
Looking for the right Childcare Centre for your Family?
Submit your details and a member of our Concierge Team will be in touch to discuss what you need and how we can help you experience something more than childcare.

We'll be in touch soon.