---
---
In Conversation with Rachel Ferrin | Centre Manager of Gungahlin
4th July 2020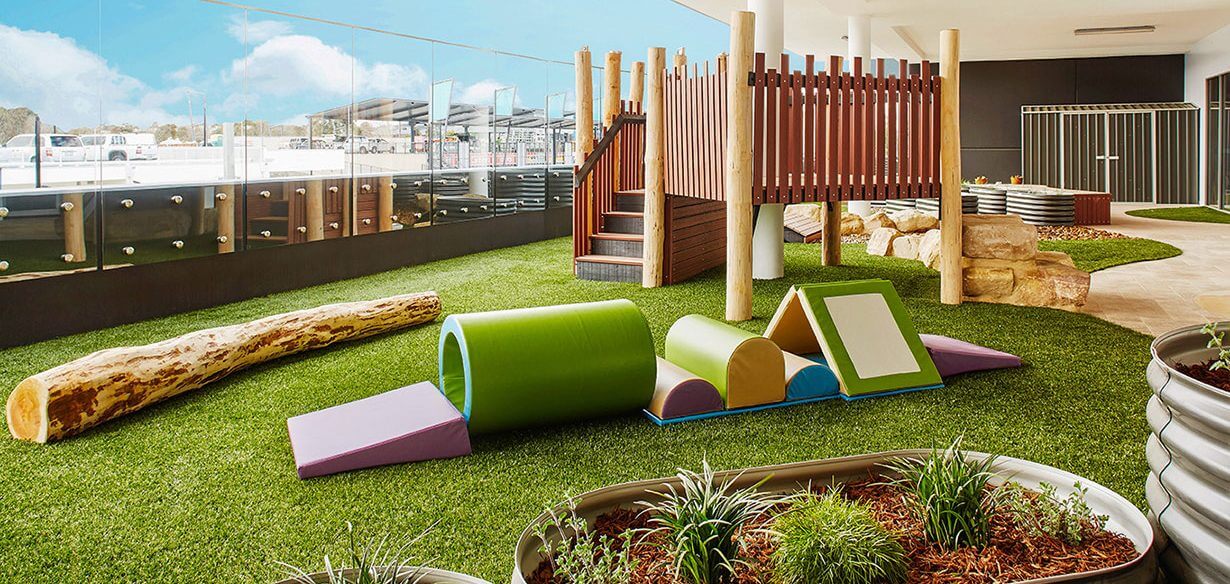 Rachel is the Centre Manager for Guardian Gungahlin – an incredible light-filled Centre that includes an indoor/outdoor program, herb and vegetable gardens, woodwork areas, forts, worm farms, a bark pit, repurposed materials and natural play structures. Rachel took a few minutes out of her busy day to share with us her passion for the childcare sector and the children and families she works with each day.
Tell us a little about your time working in early childcare and education
After working in the sector for more than 11 years, I can proudly say that I have worked with every age group and worked in every role within a service. Throughout my time in the sector I have learnt so much, shared many beautiful memories and have made positive impacts on the lives of those whom I have cared for.  
What have you learnt about children during your career?
Our brighter future is held in the little hands of our children and those children amaze me every day. I am always bewildered by their compassion, honesty, resilience and eagerness to learn and be a part of things. In truth, I feel I learn a vast amount about the world and the people within it by looking through the eyes of children. 
How would you sum up your approach to teaching?
I believe cooperative and collaborative teaching is essential to engaging our student's minds, be they children or adults. As Educators, it should be our student's who guide our programming through their personal interests, experiences, culture and motivations – and not singularly our own.  
What is your fondest memory working in childcare?
To choose only one would be impossible! I have a treasure box in my mind filled of beautiful memories with Educators, children and their families. Those memories include, first days, end of year ceremonies, last days, first steps etc. I am just honored I was able to be part of those memories.  
Why did you choose to work for Guardian?
Guardian is making exciting waves within the sector. Their continuous push for outstanding quality within their services, their amazing relationships within local communities and their focus on professional development of their Educators is truly outstanding!   
What excites/inspires you most about working with children and why?
The exciting thing about working with children is having the opportunity to scaffold children's learning, guide their curiosities and support their relationships with others and their local communities. By doing all of these things I truly feel like I am having a positive impact on building a brighter future.  
5 fun facts about Rachel
I have a 

1 year

 old 

Spoodle

 puppy called Mac

 

My 

favourite

 food 

at the moment

 is 

Karagge

 Chicken with 

Udon

 

Nooldes

 

 

Number one item on my bucket list is to visit Disney World and Universal Studios

 

Favourite

thing to do on the weekends is spend time with friends and family

 

Favourite

 TV show 

at the moment

is The Crown.
---
Looking for the right Childcare Centre for your Family?
Submit your details and a member of our Concierge Team will be in touch to discuss what you need and how we can help you experience something more than childcare.

We'll be in touch soon.
You May Also Want to Read This