Highly Considered Environments Provide Opportunities for Learning

The creation and running of a high quality childcare centre goes beyond simply filling a building with children. It's a combination of curiosity-igniting indoor and outdoor environments, a team of supportive Teachers and Educators, endless opportunities for exploration, excellent nutrition and more.
Guardian Arthur Street is a childcare centre in North Sydney showcasing highly-considered spaces that foster learning in a supportive environment.
Indoor and Outdoor Environment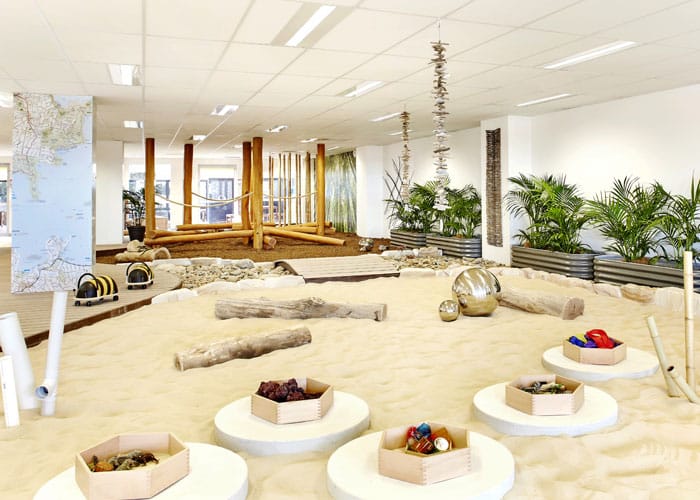 Of the centre's inspiring custom-designed spaces, Centre Manager Nikki says, "We believe the environments should reflect the children's needs and interests and invite open-ended interactions, spontaneity, challenges, exploration and discovery."
The environments are welcoming, challenging, vibrant and flexible while catering for the different learning capabilities and styles of the children. It's a rare oasis in the urban jungle that is North Sydney.
Community Dining Experience
Meal times offer another opportunity for developing skills. Nikki notes, "At Guardian Arthur Street, we believe children are strong, competent explorers of their world and should be valued as individuals. These dispositions can be seen throughout our community dining experiences."
Educators empower children's independence by encouraging them to serve their own food, and set their own table, clearing it when they have finished. Quality meal-time experiences provide an opportunity to acquire a range of life skills. Children can interact with each other and their Educators in a warm, unhurried and respectful atmosphere.
"We have a qualified chef who provides nutritious meals that reflect the Australian guide to healthy eating for children. We provide an array of organic, hot, cold and fresh meals to children. These meals include breakfast, morning tea, lunch, afternoon tea and a late snack," says Nikki.
Creative Art Studio
The design and use of the art studio encourages children to creatively explore. Every corner of each space has an identity and a purpose, is rich in potential to engage and communicate, and is valued and cared for by children and adults. There is an underlying order in the design of the Art Studio and the materials within it. Children use many materials to order to discover and communicate what they know, understand, wonder about, feel, and imagine.
Educators enter the Art Studio with open minds ready to observe, reflect and respect children exactly where they are and what their objective may be by scaffolding their learning journey.
Nikki explains, "As educators, we facilitate children to explore many materials and to use a great number of languages to make their thinking visible. Educators serve as a canvas for their unfolding of ideas as they explore new tools and stretch their imaginations."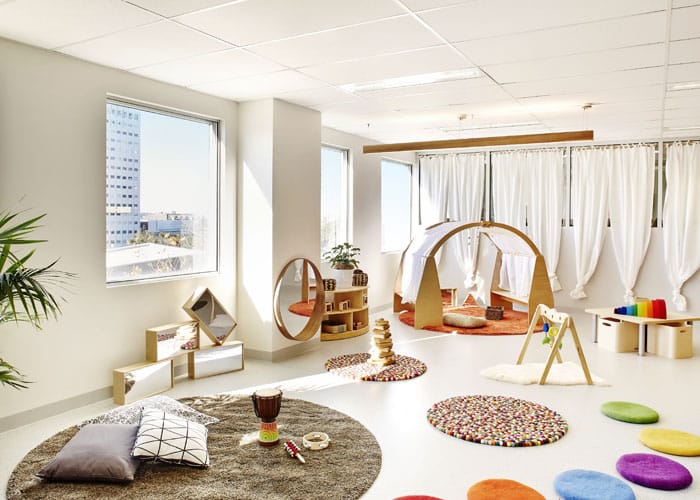 Learn more about Guardian Arthur Street
The Centre's highly-considered environments provide children with a multitude of ways to develop and learn. With a team of supportive and dedicated Educators on board, it's an ideal place for children to grow.
To book a tour of Guardian Arthur Street, head here.
Looking for the right Childcare Centre for your Family?
Submit your details and a member of our Concierge Team will be in touch to discuss what you need and how we can help you experience something more than childcare.

We'll be in touch soon.