When Your Childcare Centre Becomes Your Village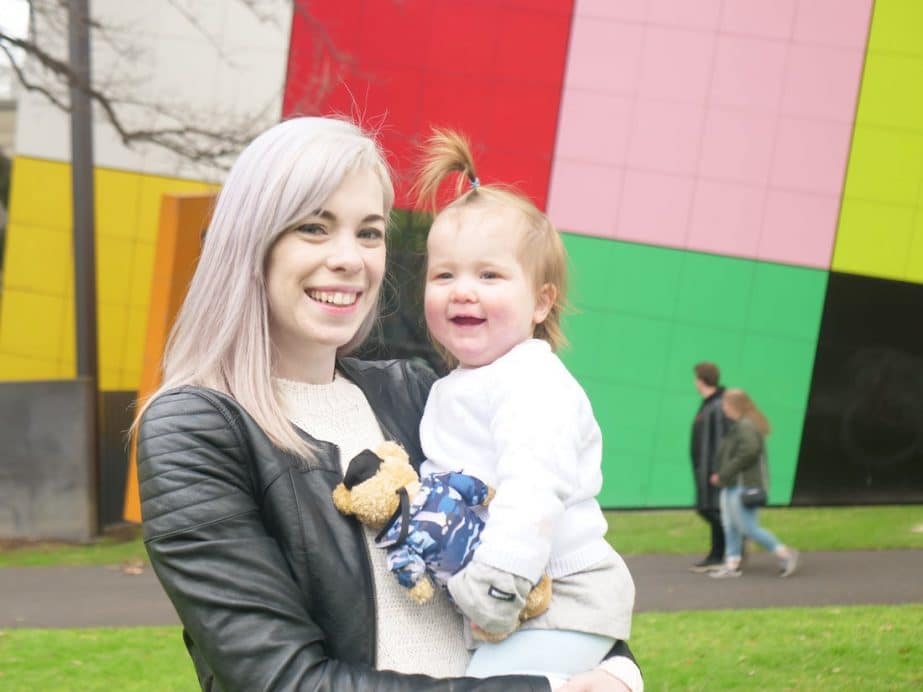 Annabelle Wilson met her husband when she was 19 years old. He had already been diagnosed with brain cancer and had been given 18 months to live. He was 22 years old.
They ended up sharing ten beautiful years together. They got married and then Annabelle fell pregnant.
When she was seven months pregnant, Josh lost his battle with cancer. Annabelle gave birth to their beautiful daughter, Primrose, a couple of months later – on Josh's birthday.
In Annabelle's words:
"Although we both knew it was coming, I was still grief-stricken. It was incredibly overwhelming thinking I was going to raise my daughter alone – in circumstances I never could have imagined.
"Thankfully, I had the support of my family and my best friend, Dann, who really stopped his own life for me. He got out of his lease and moved in with me!  He brought colour, company and hope into my life at a time when I saw very little.
"That truly was a game–changer for me, and so too was my local childcare Centre, Guardian Lemon Tree. Primrose was just six months old when she started going two days a week, because I needed to work. This has been consistent throughout Primrose's life and at two-and-a-half years old she is still loving it. In fact, she sometime cries when it's home time because the team have become her extended family.
"I can honestly say that the team at Lemon Tree have played an intrinsic role in helping me raise Primrose. From providing me support through flexibility of care if an emergency arises, to offering advice on everything from transitioning from breastfeeding to adapting routines. Couple this with the many friendships Primrose and I have forged with families at the Centre, and it really has been a lifeline.
"My village is my incredible family, friends and Guardian Lemon Tree, all of whom have been with me throughout my parenting journey with Primrose, and are still by my side,"
Annabelle Wilson.
Recently, Annabelle shared her story on the Single Mother Survival Guide podcast
Looking for the right Childcare Centre for your Family?
Submit your details and a member of our Concierge Team will be in touch to discuss what you need and how we can help you experience something more than childcare.

We'll be in touch soon.