The Battle of the Toothbrush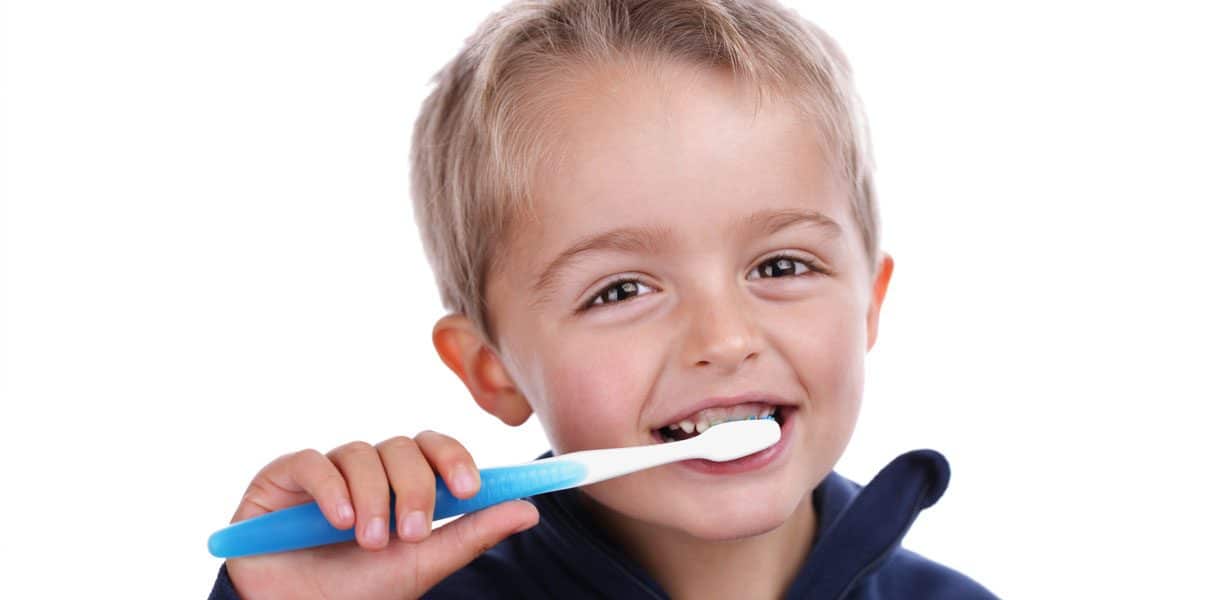 Children are constantly bombarded by food and drink. Sugary options are now abundant from an early age to a point where 50% of 5 – 6-year-old Aussie children experience decay in their baby teeth. To keep your toddler's teeth in top condition, we need to champion diet and oral hygiene. Every child is different, so to mix up your approach, here are some ideas to help your child become buddies with their toothbrush.
Copy Cats
Children will do what they see, so, make it a priority for your child to see you regularly brushing your teeth. To start, a great trick is to have twin-coloured brushes for them. So they feel included, get a little step that brings them nearer to your height as well as their own coloured cup for rinsing. Let them brush your teeth and while they're distracted, you can clean theirs. After you've done this a couple of times, let them imitate you in your brushing action.
Teeth trick
Now at mirror height, both of you can point to each of your teeth and count them. After that, put some paste on each peg and as you do, give each tooth its own name. When every tooth has a personality, your child will be less likely to leave them out.
Think Thoroughly
Getting your toddler to tackle teeth cleaning is never going to be a piece of cake. What's important to understand is that even if your child takes to and becomes eager about oral hygiene, they don't have the coordination to capably clean their own teeth. That means you'll have to back up their brushing attempts with your own careful cleaning.
Story Smart
It's important to talk to your child about why you're asking them to brush two times a day. You can tell it to them straight that if we leave our teeth, the sugar will soon eat them away, or, you can be more inventive. Create a sugar monster – one who's not too scary but one that we need to keep at bay with our magic paste and superhero brush.
Wheely Good
Think the wheels on the bus go round and round. In explaining the correct action for effective teeth cleaning to your child, bring a favourite song or rhyme into play. This song will need to involve wheels of some sort, and if you're stuck – you can always change the words. The best brushing stroke is big circles that brush round and round instead of up and down.
Toy Around
Every child has their favourite stuffed toy. Whether it's a duck or a giraffe, get this furry friend involved in teeth brushing. Bring this buddy into the bathroom and if your child is reluctant to clean their teeth, have them brush their soft toy's teeth and then encourage them to help their toy brush theirs.
Tooth Timing
The best case scenario is that your child brushes for two minutes. For a toddler, this can feel like a lifetime, so, to get your toddler to go the distance, there are two things you can try. Firstly – get them to sing the alphabet or instead, buy them their own egg timer which they can take charge of setting up.
Dental Hygiene Visit at Guardian Early Learning Centre – Marrickville
Recently, the Preschool room at Marrickville have been learning about oral hygiene practices. To extend on their learning we invited the Dental Medical Mobile Services Group to talk to the children at our centre. The dentist set up a dental chair and equipment to check the children's teeth for holes and cavities. They were so excited to sit on the chair and were very brave as they had their teeth checked.
The dentist said all the children had healthy clean teeth with no holes or cavities. Well done, Pre-schoolers! Don't forget to brush twice a day.
For more health related articles, head here.
Looking for the right Childcare Centre for your Family?
Submit your details and a member of our Concierge Team will be in touch to discuss what you need and how we can help you experience something more than childcare.

We'll be in touch soon.