A Trip to the Art Gallery for Tree House St Kilda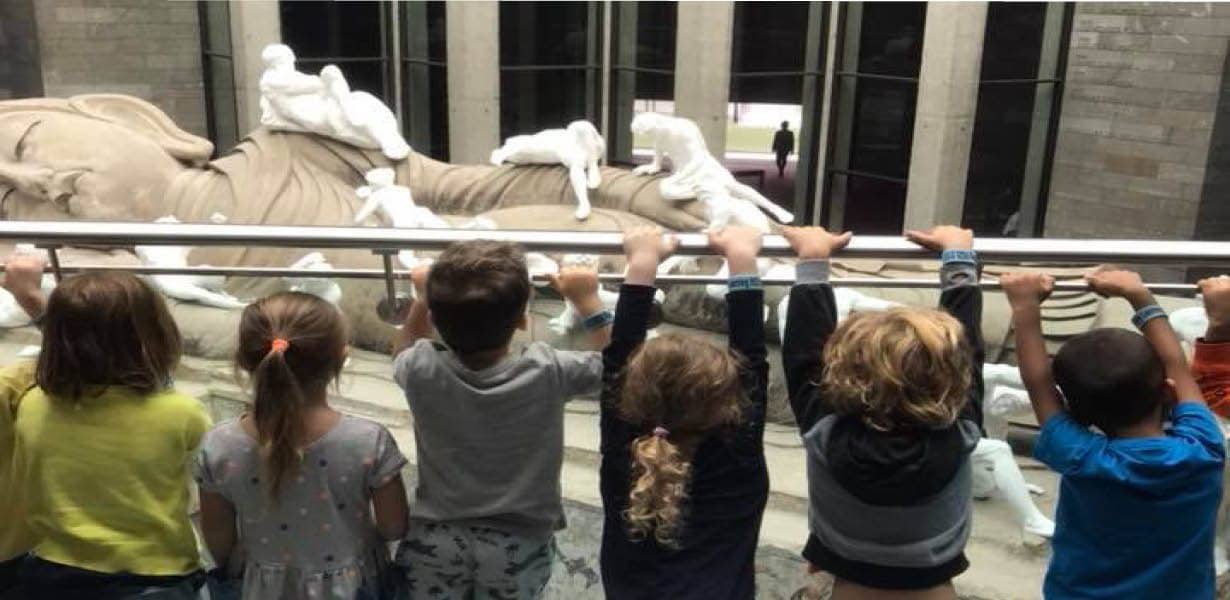 Encouraging individual thinking and creativity is an important part of the educational program at Tree House – St Kilda.
Most recently, children at the centre have been exploring their artistic individuality during an excursion to the National Gallery of Victoria.
Margie Cohen, the centre's Educational Leader says," We have a rich arts program in our kindergarten. Children and families mentioned visits to the NGV so we thought we could broaden the creative perspectives of a broader group."
Exploring different creative ideas is a great way to foster creative thinking in young minds. In the lead up to the excursion, educators incorporated pattern making, tessellations and viewing artworks into the children's daily experiences. Doing this allowed children and educators to explore different aspects of the artworks before seeing them in person.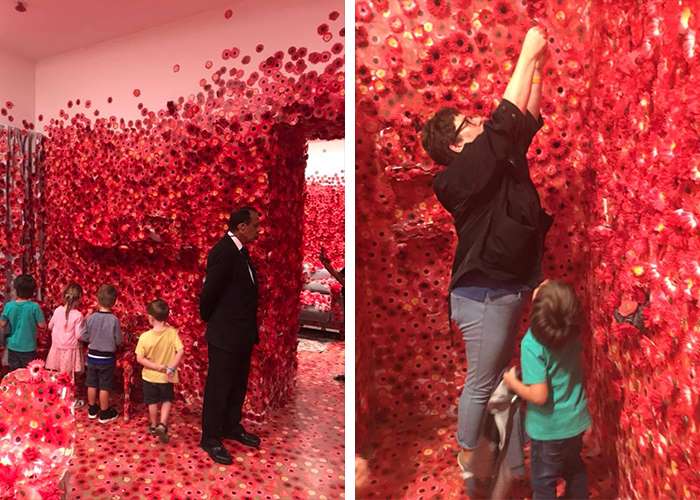 After a short bus ride, the children reached the NGV. While there, the children visited a few exhibitions and shared perspectives of what they saw and what it made them think. The children particularly enjoyed a specially curated section in the gallery, titled 'We Make Carpets.'
The exhibition allowed for children to touch, examine and explore different textures of carpet, paper and other interactive pieces. During the excursion children made connections between their kinder program and ideas, designs and materials in the exhibition, inspiring them to discover the expressive potential in a new range of materials.
Margie says that the carpet installation gave children even more ideas. "We returned to the centre and with dye buckets full of wooden pegs and created a colourful design on the AstroTurf wall!"

So, what's in store for the children at Tree House – St Kilda?
"We have regular outings around the local community for the whole centre as well as planned excursions throughout the year," says Margie. "Taking the children and program beyond the front gate not only broadens the children's horizons but also raises the profile of children in our community."
In the coming months there are a range of excursions planned for the children at Tree House – St Kilda. These excursions are based on the interests of the children, who are confident in suggesting excursions they'd like to go on. From a visit to the local fire station to trips to the primary school as well as an exciting visit to the St Kilda Botanical Gardens' insect habitat, there is plenty to look forward to this year!
Want to learn more about Tree House – St Kilda? Head here to book a tour and see the children's creative artworks inspired by recent projects!
Looking for the right Childcare Centre for your Family?
Submit your details and a member of our Concierge Team will be in touch to discuss what you need and how we can help you experience something more than childcare.

We'll be in touch soon.
You May Also Want to Read This