Meet the Teacher: Tenille Jarvis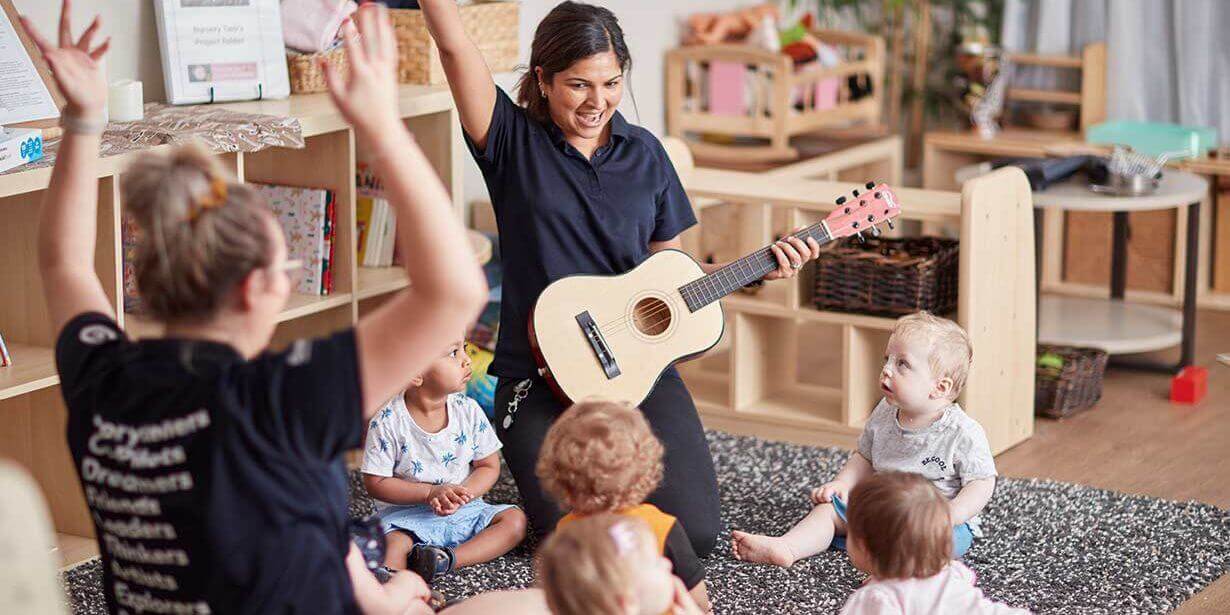 Previous role: Retail Employee
Now working as an Educator at Guardian Laurimar and studying for her Bachelor of Teaching.
---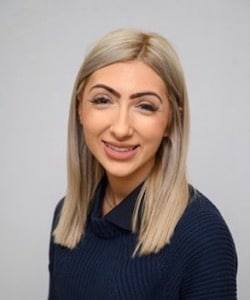 Tenille started her Certificate 3 in Early Childhood and Education at age 20, while working in retail. She continued to work as she went on to study for her diploma. Her confidence and passion for early childhood education then led her to apply for a job in the sector, all whilst continuing in her part-time retail role. Tenille Joined Guardian as a part-time educator and will soon be a fully qualified Early Childhood Teacher. 
Being able to combine her study with on the job experience, Tenille says her studies have made her even more passionate about what she does and motivated to come to work and implement what she is learning through her degree. 
Why did you decide to become an early childhood educator?
I decided to become an early childhood educator as I was passionate about nurturing and caring for children from a very young age, making the beginning of each child's educational journey extraordinary and memorable  
What sort of qualifications do you have, and how did you get them
? 
I started my Certificate 3 in Early Childhood and Education at 20 years while working as a cosmetician at Priceline part time. I continued to work at Priceline and went on to study my diploma as I found the short course very fascinating. I soon felt confident to apply for a job in early childhood as I pursued my diploma studies. I loved working at Guardian so much, and I found all the staff members to be so inspiring, that I soon found a stronger passion with a desire to complete my bachelor and become a Kindergarten Teacher. I am now only months away from graduating from La Trobe university as an Early Childhood Teacher, while also working fulltime at Guardian Laurimar.
What's it like to study while you're working as an educator?
I have studied the past three years while working at Guardian and I have found this a very positive experience. I have found my studies make me more passionate and motivated to come to work and implement what I have learnt each day.
How do you know when you've had a positive impact on a child's learning or
development?
Positive feedback from parents makes me proud and happy about the work I do. Children expressing their thoughts and ideas and communicating to peers is so rewarding to see. 
What's your 
favourite
 memory of childhood? 
My favourite memory of childhood would have to be spending my summer holidays each year with my cousins playing in the river and exploring the outdoors.
What was your 
favourite
 subject at school, and why
? 
My favourite subject at school was Art – I studied VCE Studio Arts. I have a passion for the arts, and I believe the arts can be found in everything. Art has helped me to also find a greater understanding of the children I currently work with. It is a wonderful way we can express ourselves freely.
What is the most valuable thing you've learned from the children you work with? 
The most valuable thing I have learned is to be patient. Patience is so crucial when working with all children, as every child is unique and special.
If you were a three-year-old today, what element of early learning and care would you love the most? 
I would love the indoor environments and extending on dramatic play in the home corner and small world spaces.  
What experiences from your own life have been most useful in your work with young children? 
Having a younger sister and younger cousins when I was growing up has helped develop my nurturing side. 16 years of dancing lessons has also played a major role in my work life – giving me the patience and coordination to implement movement and dance into our Kindergarten Program.
What do you wish that other people understood better about your job? 
I wish that people understood that working in early childhood education is an important and very special job that should be considered with pride! This job is much more than just "watching children play" – we are shaping children's futures and getting them reading for their journey in life. 
Looking for the right Childcare Centre for your Family?
Submit your details and a member of our Concierge Team will be in touch to discuss what you need and how we can help you experience something more than childcare.

We'll be in touch soon.