Guardian Pymble Raise Over $1000 for Australian Farmers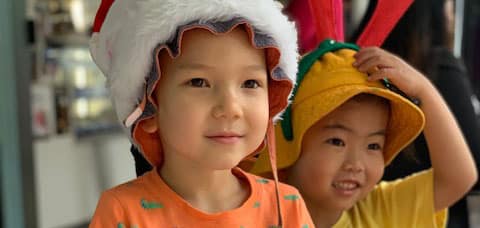 Throughout the month of December, the Guardian Childcare & Education Pymble community came together to fundraise for Buy a Bale, an initiative that supports Australia's rural communities and farmers.
Centre Manager, Kylie, shares details of the month-long fundraiser and how the Centre and several local businesses raised over $1000 for the cause.
"It all began with our local cafe, Goodies, who we have a great relationship with. They used to host an end of year fundraising BBQ that was always a huge hit with the local community," shares Kylie. 
"One of our parent volunteers, Claire, offered to organise a 2019 edition of the BBQ, so that we could co-host with Goodies."
"As we usually fundraise for Fiver for a Farmer, it was decided that any money raised from the BBQ would be donated to Buy a Bale."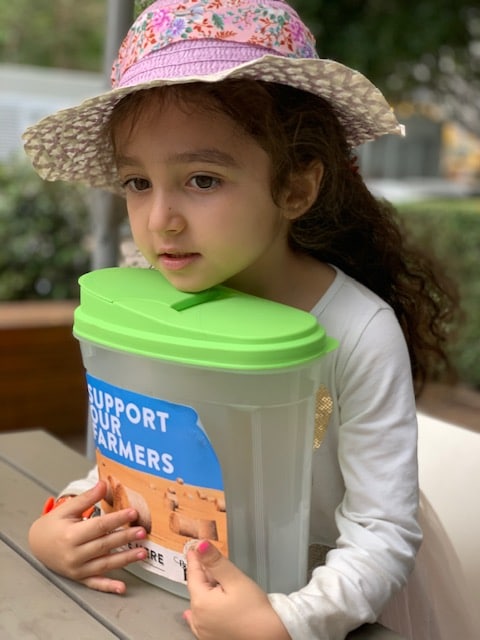 Alan, the owner of Goodies, Claire, and the team at Pymble combined forces to organise the BBQ and coordinate the children collecting donations and making Christmas cards to sell on the day.
"While we were organising the BBQ, we had a parent ask if we would be having a raffle again at our Family End of Year Party, as we had one few years ago and she really enjoyed it," explains Kylie.
"This prompted our Assistant Manager to pull together a raffle in ten days, which was a huge achievement. We had an amazing response from local businesses who donated prizes, and so many families bought tickets."
"Our families love that their children are getting to be part of a wider community and are learning about topics like sustainability, so they were more than happy to get on board with our fundraising events."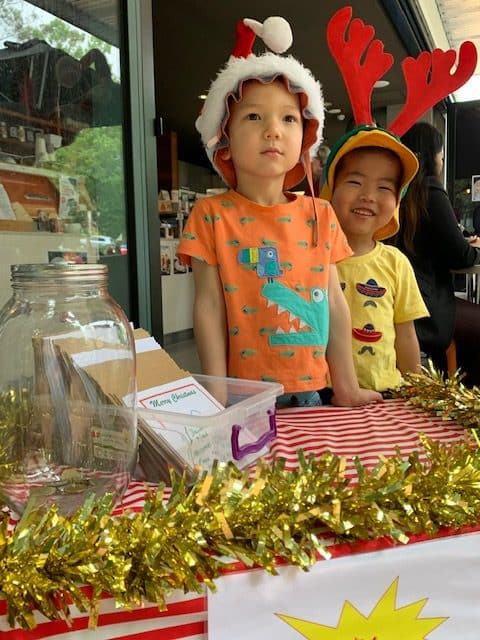 After the success of the BBQ and raffle, the children wrote Christmas cards to say thank you to the businesses who donated prizes, and continued to explore why they were fundraising in the first place.
"Our Centre philosophy states that we encourage children to become global citizens," says Kylie.
"This includes making children aware of what is happening in the broader community in Australia, such as the drought and the bushfires."
"Now that the drought is also affecting Sydney, our children not only can learn about how it is impacting the farmers, but also how we need to be more sustainable in the way we use water in our everyday lives."
Over the past several months, Kylie and the team have incorporated discussions and investigations of the drought with the children, teaching them how it affects farmers and how animals are impacted.
"It can be hard for the children to relate to what is happening across Australia as it isn't something that they can clearly see or touch," explains Kylie.
"Some of our children have family members who live on farms and they've shared how they have no water for the animals and they have to get water and food brought in for them."
"We've also spoken about the importance of turning the taps off and not wasting water. The children will come and tell Educators if they find a tap running and they can't turn it off."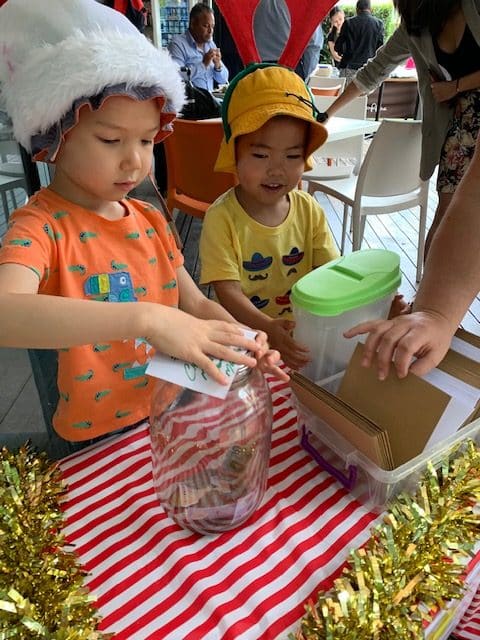 Throughout December, Kylie, Claire, Alan and the Pymble community raised over $1000 for Australian farmers, which has since been distributed to Buy a Bale.
"We would like to continue hosting fundraisers to further support the farmers and those affected by the current bushfire crisis," shares Kylie.
"As the raffle was such a huge success, we are already planning to host another one at the end of this year. If anyone would like to donate prizes, that would be fantastic."
Kylie and the team are planning to transform their Welcome BBQ at the end of January into a fundraising event, with the aim of raising enough money for each room to adopt an animal, such as a koala or rock wallaby, that has been affected by the bushfires.
Looking for the right Childcare Centre for your Family?
Submit your details and a member of our Concierge Team will be in touch to discuss what you need and how we can help you experience something more than childcare.

We'll be in touch soon.