Children at Guardian Flinders Street Buy Daffodils for the Sweetest Reason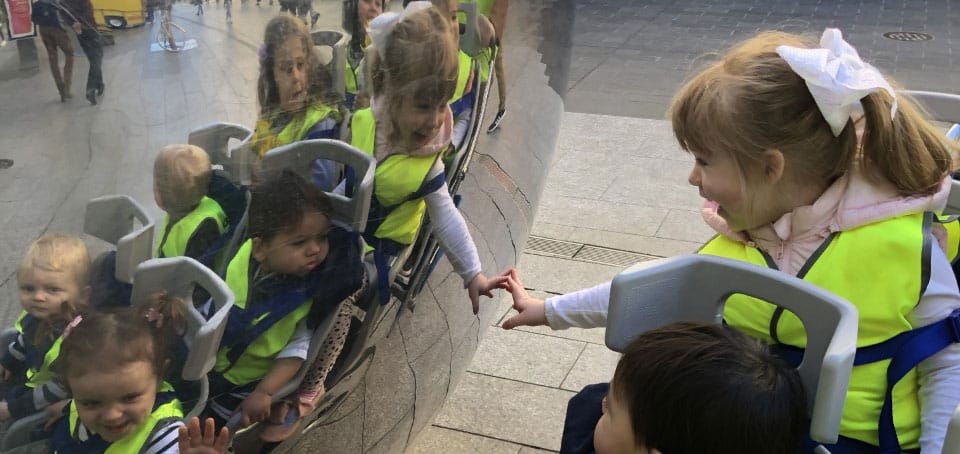 Grab the tissues, this story is sure to warm your heart. 
Excursions have become an integral part of Guardian Early Learning – Flinders Street, with the team and children exploring the community up to three times each week. 
On August 23, the children at Flinders Street experienced one of their most important outings yet.
Centre Manager, Talia, shared details of the excursion and how the centre came together to support one of their families for Daffodil Day.
"We gave the children the choice of attending our Friday excursion to Rundle Mall, and had children from all three of our rooms join in," explains Talia.
"It was a special event as we'd been fundraising for Daffodil Day, and had planned to head into the city to deliver our donation."
The Flinders Street team plans their excursions a month in advance, and often arrange them around events and holidays happening each month.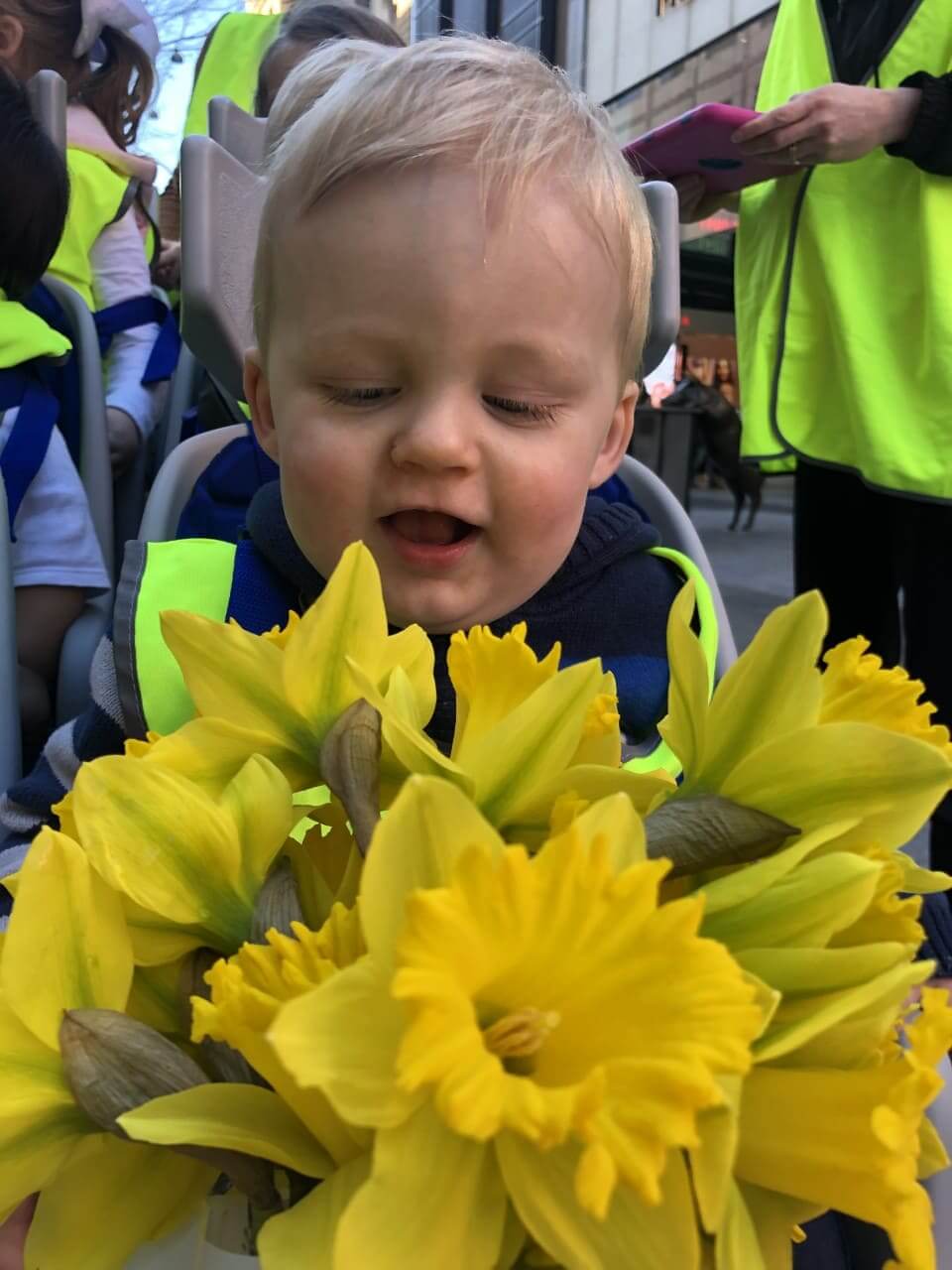 "Daffodil Day is a really important appeal. As we've had a few of our families affected by cancer, we thought doing our part to fundraise would be a great way to show our support," shares Talia.
"We told the families about our plans, and they showed their support by donating money. On Friday, we walked to Rundle Mall with the intention of simply donating what we'd raised, but once we arrived at the stall we discovered you could buy daffodils."
"One of our families had recently lost their brother and were holding the funeral on the same day. It was nice to be able to give back to the Cancer Council, and also give the flowers to the family to show our support."
Purchasing the daffodils turned into a valuable learning experience for the children. They were in charge of the money, so they counted it out and handed it over to the volunteer staff at the stall. And since, Talia says the children have been really interested in money.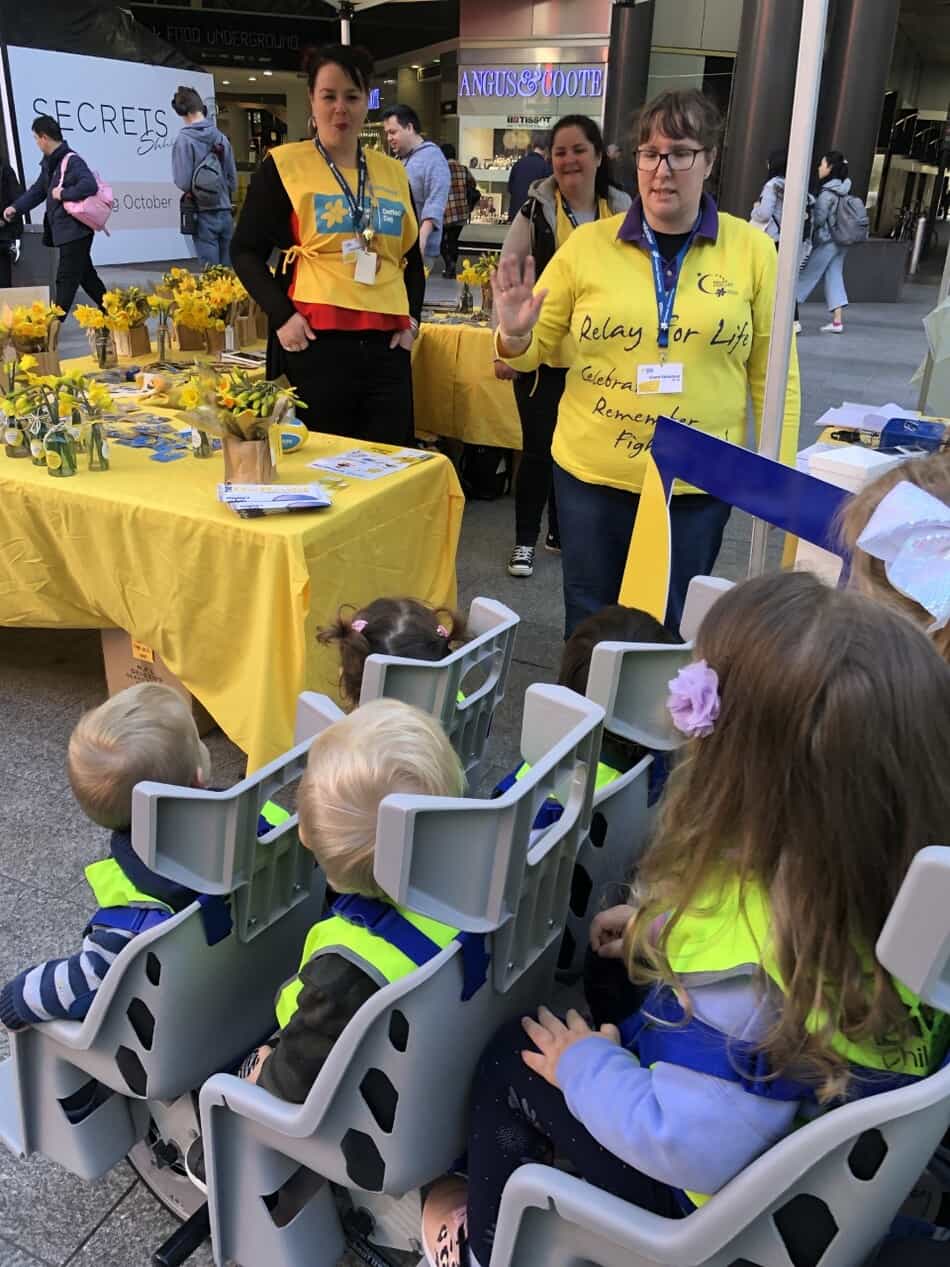 "The children have an ice-cream store upstairs at the centre, and after purchasing the daffodils they wanted to add money to it. It's amazing how they had a real-world experience and brought that back into their play."
The families of Flinders Street have been loving the excursion program, and are always eager to see what the children have been up to each week.
"It's been so well-received and we're always being asked what we have planned next, where we're going and if we can take photos. It's great to see the families so excited and supportive of our Out and About program," shares Talia.
Looking for the right Childcare Centre for your Family?
Submit your details and a member of our Concierge Team will be in touch to discuss what you need and how we can help you experience something more than childcare.

We'll be in touch soon.